UFC Vegas 22 – Holland vs Brunson & More Predictions
March 17, 2021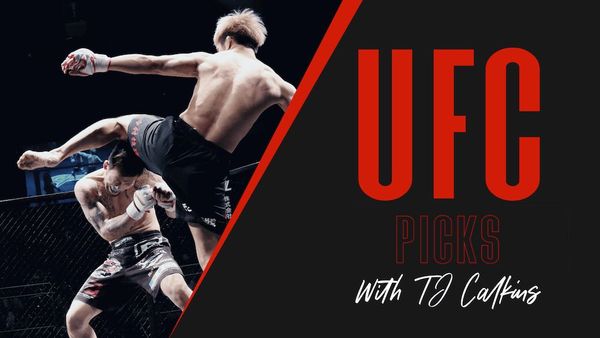 While there is not household name power at the top of the card, this UFC Vegas 22 Fight Night card is absolutely one to be excited about. There are fun and quality fighters from the bottom to the top of the card and I'm going on record that this will be a viewing delight on Saturday.
UFC Fight Night Predictions: Brunson vs Holland and MORE
We will have betting plays on both the main event and co-main event, so there will be plenty more on those later. Before those, I want to touch on some of the fights that won't have a dedicated wager.
We should get some fun finishes on the prelims, and we already have a dedicated play for this six fight set of prelims. More on Julia Avila later, but the fun matchups we will look at here are Dolidze vs Giles and Dawson vs Santos.
In Dolidze vs Giles, Roman Dolidze is a fighter who I believe is just scratching the surface of his potential in MMA and Trevin Giles is a fighter who I see having no room for improvement.
Giles has shown a propensity to being finished by fighters who have savvy submission skills and Dolidze is that. Additionally I think Dolidze is the better and harder hitting striker. While I think a finish comes for Dolidze, there's no real value in playing ITD +120 over flat at -140. The flat play on Dolidze is attractive.
Additionally on the prelims we will see wrestler/grappler Grant Dawson be tested like never before in his matchup with Leonardo Santos. Santos is a better and more dangerous striker and is the better BJJ player. Santos will be in play for submissions in the first round if taken down and in play for a KO later in the fight if he can stay upright. The +420 ITD figure on Santos feels far too wide and is attractive.
On this week's UFC Picks main card, we will have plays on four of the six fights, but I would be remiss to not mention a true fight of the night candidate. Adrien Yanez vs Gustavo Lopez is an absolute banger between two fighters that can absolutely crack.
The -220 line on Yanez is far too wide as Lopez is an equally dangerous striker and is the better grappler of the two. If playing this fight, the Lopez side is the side to play, but do not miss this fight in any event.
Now on to our five plays for this card.
Kevin Holland -175 vs Derek Brunson
Betting Play: Holland -175
Fight is five rounds at 185 lbs and is -225 to end inside the distance.
Gregor Gillespie -245 vs Brad Riddell
Betting Play: Gillespie -245
Fight is at 155 lbs and is -140 to end inside the distance.
Tai Tuivasa -220 vs DonTale Mayes
Betting Play: Tuivasa ITD +125
Fight is at heavyweight and is -160 to end inside the distance.
Max Griffin -195 vs Song Kenan
Betting Play: Kenan ITD +375
Fight is at 170 lbs and is +145 to end inside the distance.
Julia Avila -365 vs Julija Stoliarenko
Betting Play: Avila ITD +215
Fight is at 135 lbs and is +130 to end inside the distance.
👊 Gustavo Lopez via KO over Adrien Yanez 👊
👊 Cheyenne Buys via decision over Montserrat Ruiz 👊
👊 Macy Chiasson via KO over Marion Reneau 👊
👊 Leonardo Santos via KO over Grant Dawson 👊
👊 Roman Dolidze via submission over Trevin Giles 👊
👊 Montel Jackson via submission over Jesse Strader 👊
👊 Bruno Silva via decision over JP Buys 👊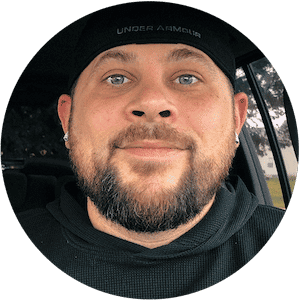 TJ Calkins
TJ Calkins was raised in a gambling loving household. He knew how to handicap horse races and follow line movements well before his tenth birthday. While sports betting remained a passion into adulthood, poker and Daily Fantasy Sports also became passions and remain as such today.