Kevin Holland vs Derek Brunson Predictions
March 17, 2021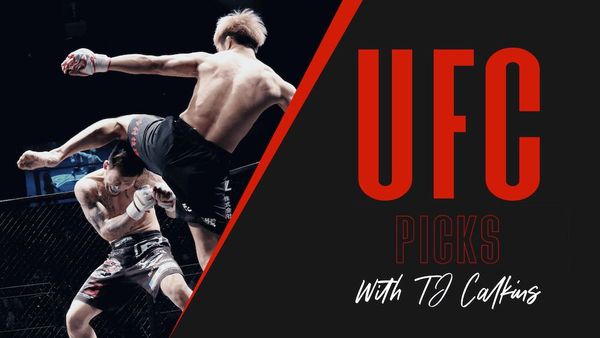 Kevin Holland -175 vs Derek Brunson
Fight is five rounds at 185 lbs and is -225 to end inside the distance.
UFC Fight Night Predictions: Brunson vs Holland and MORE
Betting Play: Holland -175
Betting Play: Holland -175
If there are nightmares to keep UFC middleweights up at night, certainly included on the list would be a truly focused version of Kevin Holland.
Holland has been a fighter I have long loved, but when he is unfocused, he leaves himself open to be beaten. He had a three fight stretch in 2019 where that version of Holland came out, and despite winning two of those fights against Di Chirico and Meerschart, he dropped a fight to Brendan Allen.
Since the Allen fight, Holland has rattled off five straight wins, four of which via finish, but the decision win against Darren Stewart was of the unfocused variety.
Now that we have touched on the negative, there is so much positive for the future champ. I previously thought Holland was a better grappler than striker, but I now believe his striking is more dangerous than his black belt level grappling game.
Needless to say, he is extremely well rounded and truly dangerous in all facets of MMA. The KOs of Hernandez and Buckley in the stand up were very impressive, but pale in comparison to the finish of Jacare in his last fight when Holland slept him with a punch from his guard. It was truly something to behold.
The question for this fight is, how will Derek Brunson stack up with Holland. Brunson is on record saying he is not a fan of his divisional gate keeper status, but that is unlikely to change for the 37 year old, at least not positively. Brunson's stock is currently higher than it has been in years as he is on a three fight win streak.
The impressive feat in that streak was neutralizing and beating up and comer Edmen Shahbazyan in his most recent fight. While Shahbazyan has a bright future, he is not nearly as developed as Holland, and this fight should not be treated remotely the same. Where we benefit from the Shahbazyan fight, is the Holland line is not nearly as wide as it should be.
As for how this fight plays out, I think Brunson will become a desperate wreslter much sooner than later. Holland has been nothing short of vicious with his striking of late, and he will be the taller and longer fighter. Holland will hold a 2" height and 4" reach advantage, and I believe he will destroy Brunson at range.
Brunson, at his age, simply does not throw long striking combinations, often just throwing a single strike at a time, and that is a recipe for being picked apart by Holland, while also being unable to close the distance on takedown attempts.
✅ With Holland never being knocked out, his durability is next level, and without a KO outcome being in play for Brunson, his only path to victory will be via wrestling and grinding top control. While he may be able to score a takedown or two, he will be in danger on the floor as Holland is the better grappler.
✅ More importantly, the stand up portion of the fight will belong to Holland and we need to touch on the durability of Brunson, or lack thereof. When running down the list of opponents Brunson has faced, he seems to get slept every time there is a true step up.
✅ Brunson has been knocked out in the first round of three of his last four losses, one by common opponent Jacare and the others by Adesanya and Whittaker, which there is no shame in. However, perhaps the worst loss was a 2017 decision loss to that version of Anderson Silva, which was a shell of the fighter we used to know. That was Silva's only win in nine fights since 2012.
✅ I am ready for Holland to take his next step towards becoming champion, which I believe he will one day, and we don't even have to lay 2:1 on him in his first main event slot at UFC Vegas 22.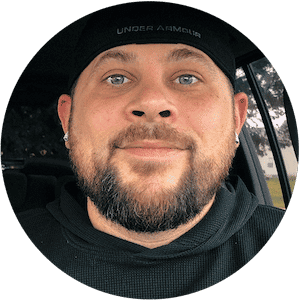 TJ Calkins
TJ Calkins was raised in a gambling loving household. He knew how to handicap horse races and follow line movements well before his tenth birthday. While sports betting remained a passion into adulthood, poker and Daily Fantasy Sports also became passions and remain as such today.