Sports betting in the United States is picking up, and even tennis picks are becoming popular with bettors everywhere. While tennis isn't the most popular sport in the U.S., that doesn't stop plenty of people from making tennis bets consistently.
Because of this, we at USsportsbonus work hard to provide you with tennis predictions today that will help you make great daily tennis picks. So whether you're wagering on a Grand Slam tournament or the ATP Cup, we've got free tennis picks today for you all year long, for the entire tour.
Free Tennis Picks at US Sportsbonus
We love and know tennis. Therefore we decided to share free tennis picks and predictions. On top of sharing tennis predictions, we teach you how to bet on tennis. Our tennis experts have decades of experience from playing and betting on tennis and give you a full insight into how to best on the ATP and WTA tour.
We have our main focus on the Grand Slam and Master 1000 tournaments and give you the best tennis tips possible. Our free tennis picks are based on multiple factors.
Head-to-head statistics, the current form of the players, and other small details will have a larger impact on the match result. Tennis is all about those details which can be hard to see unless you know what to look for.
We will provide you with pre-game tennis picks and in-play recommendations based on different scenarios that can play out throughout the match.
We provide you with the best tennis betting tips we can find and we try to cover as many games as we can. Whenever there is a Grand Slam tournament, Master 1000 event, and sometimes also smaller 500 and 250 ATP tournament we search for tennis tips and predictions that we believe will have a successful outcome.
For the Australian Open, French Open, Wimbledon, and US Open, daily tennis predictions will be served to you as long as there is a good tennis betting play.
Most of the tennis betting tips are on:
Moneyline
Spreads
Totals

Game Over/Under
Set Over/Under
Tennis Picks on Moneyline
Moneyline bets are the most popular and simplistic betting form on Tennis. Moneyline tennis betting is also the most common for tennis betting experts. Betting on an outright winner is usually the most logical bet to make but there are exemptions. More on those later.
A money line tennis bet is very simple and straightforward as you only have to select the winner of a match regardless of the spread. As long as the player you are backing wins, you're all good.

Money Line Tennis Betting at DraftKings
Sometimes tennis betting on an outright winner is not enough. Favorites such as Novak Djokovic will have a ridiculous low payback in the first rounds of any tournament and therefore you might have to look for other formats for your tennis bets.
Tennis Predictions on Spread - Game line and Set line
When betting on spreads for tennis there are two different types of spread: Game line and set line.
Betting on the game line means that you are betting on the spread of total games won by a player in a game.

Game Spread Tennis Betting at DraftKings
Example on Game line spreads: John Isner -1.5 vs Bautista August +6.5 (Miami Open 2021 Round of 16)
If you place a bet at John Isner this means that Isner needs to win 2 more games than Bautista-Agut. The winner of the match does not matter as long as Isner wins 2 or more games than Bautista-Agut.
Let's look at some scenarios to clarify:
| | | | | |
| --- | --- | --- | --- | --- |
| Isner vs Bautista-Agut | 1st set | 2nd set | 3rd set | Game Spread |
| Scenario 1 | 6-2 | 3-6 | 7-6 | +2 |
| Scenario 2 | 6-3 | 3-6 | 7-6 | +1 |
| Scenario 3 | 7-6 | 7-5 | | +3 |
| Scenario 4 | 3-6 | 6-0 | 6-7 | +2 |
In scenarios 1-3 Isner wins the match but the winning margin is only good enough in scenarios 1 and 3.
In Scenario 4 Bautista-Agut wins in 3 sets but due to how excellent Isner played in set 2 he ends up with a game spread of +2 which in this case is enough for a winning game line bet.
Tennis betting on the set line is identical to game line bets but instead of looking at how many games a player wins the focus is on how many sets a player wins.

Set Spread at DraftKings Sportsbook
For 3 sets of matches the spread is usually set to -1.5/+1.5 and for 5 sets of matches the spread will range from -2.5/+2.5 to -1.5/+1.5.
Tennis Picks on Totals (over/under)
Betting on game totals is another common betting form in tennis. The rules are simple, and you either back the over or under. Over-under bets for tennis could be based on the number of games or sets.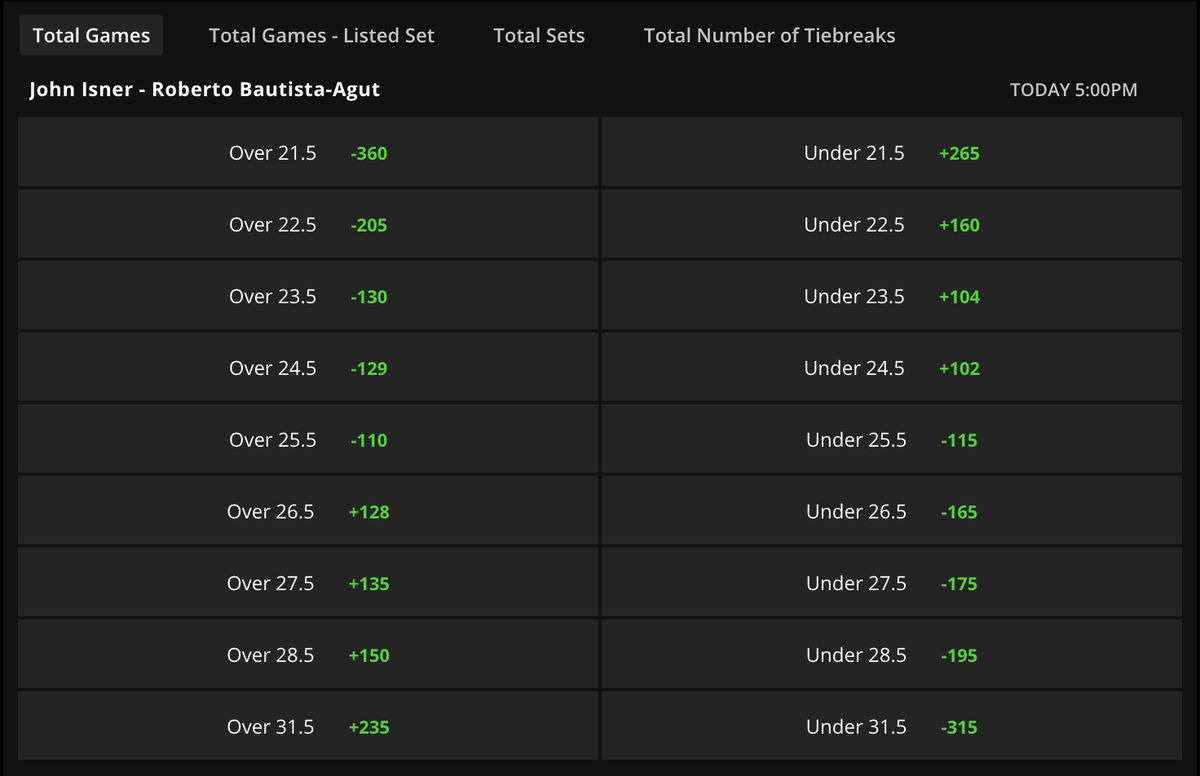 Total Games Betting at DraftKings
In a best of 3 sets match, the total games over and under are usually set between +/-19.5 to +/-20.5. If the over/under is an equal number (usually +/-20), and the result is 6-1, 7-6 (=20 games in total), your bet would push and be canceled.

Total Sets – Tennis Betting at DraftKings
For set totals, the over-under line would be +/-2.5 sets. Any game going to a third set would go over, and any two to nothing would go under. The over 2,5 sets tennis predictions are somewhat of a favorite.
Tennis Predictions on Futures
Betting on tennis futures is a widely popular and fun bet to make. Once the draw is out, all sportsbooks will have odds for the tournament winner to make it into the quarterfinals, semifinals, and finals.
The upside with tennis future bets is that you can find value odds on some players with an upcoming form that has not yet been included in the sportsbooks calculations when setting the odds.
Parlay Bets
At USsportsbonus, you will not find too many tennis picks on parlays, but occasionally we will have a selection of parlay picks at hand for you. Parlaying bets is a great way to boost your winnings, but it comes with increased exposure to losing your bet.
Parlaying top seeds (with a good GS) track record in the 1st, 2nd, and 3rd round is likely a smart move. The main reason for this is basically that the top seeds try everything in their power to win the majors and make sure to be 100% fit and in form when these events start.
Tennis Computer Picks vs Experts
Computers can't bring any insider knowledge to tennis match predictions. They can only use statistics to generate their "top picks." This doesn't work for tennis betting, and it's why our expert tennis predictions and picks will always be better.
Some of Our Tennis Tips Experts
You might wonder who these tennis betting experts are. Below is a selection of two of our most prominent betting tips experts.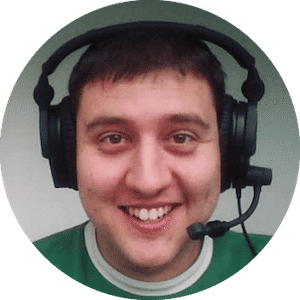 Jay Sanin
What Jay does not know about tennis betting is simply not worth knowing. Jay has been following and betting on tennis for decades.
His tennis picks are always well analyzed and on top of following the stats, he has a priceless gut feeling making him a successful tennis bettor.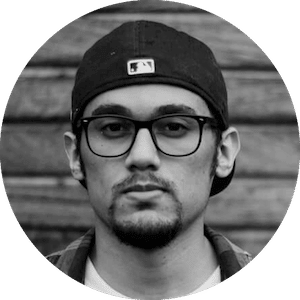 Gus Anderson
Gus is basing everything he does on data. He never gets emotional when it comes to betting which long term is a key aspect of maintaining healthy bankroll management.
Gus is an expert in men's tennis doubles and finds tennis betting tips that you won't find anywhere else.
Grand Slam Tennis Predictions
As mentioned above we focus mostly on providing free tennis picks and predictions on Grand slam matches and master tournaments. The tennis season is long and full of games to bet on so you might ask yourself – Why only the major tournaments?
The answer is simple. To become a winning tennis bettor you need to know every single aspect of the game and we have decided to give the major tournaments our full attention. We compile tons of historical data for every single Grand Slam and Masters 1000 tournament and when reading, for example, US Open tennis predictions at USsportsbonus you can rest assured that they are well analyzed and as precise as a tennis pick can be.
Bet on US Open
This tournament is held in the United States in late August and early September every year. It is played on a hard court surface in New York.
Rafael Nadal has won this tournament four times in the last 10 years. Novak Djokovic has won this tournament three times.
In the last three years, we have seen 3 different winners - 2020, Dominic Thiem, 2021, Daniil Medvedev, and in 2022, Carlos Alcaraz. For all three it was their maiden Grand Slam win.
Bet on the Australian Open
This tournament typically is the first Grand Slam held every year.
Rafael Nadal has only won this tournament once. Novak Djokovic has won this tournament nine times.
Bet on Wimbledon
Wimbledon is held in England every year in late June and early July.
Rafael Nadal has won this tournament twice, but not since 2010. Novak Djokovic has won this tournament seven times, including 4 of the last 5 years.
Bet on French Open
This tournament is held in May and June every year. It is held in France on a clay court.
Rafael Nadal typically dominates this tournament. Nadal has won 13 times. Novak Djokovic has won this tournament only once, in 2016.
Bet on ATP CUP
The ATP Cup is a hardcourt tournament played between nations. The first time it was played was in January 2020, and it has only been held twice.
Bet on ATP 250, 500 & 1000
The variety in quality between the 250, 500, and 1000 tournaments vary a lot but we try to offer tennis picks on as many of these as possible.
Tennis odds are calculated based on the player's past performance, as well as the surface of the court being played on. Tennis has three distinct surfaces - hardcourt, clay, and grass.
Most tournaments today are played on hardcourt, but some major tournaments are still on grass and clay surfaces. The game is much different on grass and clay than it is on hardcourt.
So, when we're making tennis predictions, we're also looking at the surface of the court and who has done well on those surfaces in the past. Rafael Nadal is historically very good on clay, which is why he always does so well in the Grand Slam tournament held in France.
Other players excel on the grass surface because they are more finesse players. The players who rely on hard-hitting often do well on the hardcourt, which is where the ball travels the fastest.
Much More Than Tennis Tips
At USsportsbonus we try to cover as many of the major sports as possible. On top of offering free Tennis tips we cover the NFL, NBA, MLB, NHL, and UFC and yes, those picks and predictions are 100% free as well. We take pride in what we suggest to our readers and only push picks where the matchup is carefully analyzed and well thought through. Our expert tennis writers have long experience in online betting.