Australian Open 2022 Preview
January 15, 2022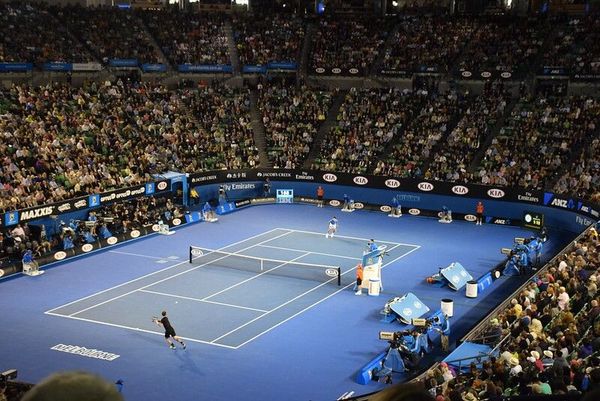 The first major tournament of the 2022 tennis season is here, as the Australian Open gets set to start in Melbourne. After a couple of weeks of tune-up tournaments, the best players in the world will look to make their first real breakthroughs of the year down under, with massive ranking points, prize money and prestige on the line.
2022 Australian Open Tennis Picks
In this preview of the 2022 Australian Open, we will evaluate the men's draw, take a look at the odds to win the tournament, and make some Australian Open tennis betting picks based on our evaluation of the draw.
Australian Open 2022 Draw
The top quarter of the draw is no longer headlined by Novak Djokovic, as he is no longer allowed in Australia due to his COVID-19 vaccination status. After a lengthy process involving courts and government officials, Djokovic was ruled ineligible to compete in the tournament and forced to leave the nation entirely. Without him, the draw really opens up to several contenders who will look to win a title without the winningest player in Australian Open history hunting them down.
With Djokovic unable to go in Melbourne, there are several candidates that can take advantage and win the first quarter. Matteo Berrettini headlines that group, which also features Carlos Alcaraz, Gael Monfils, Cam Norrie, and Pablo Carreno-Busta. Without a clearly defined favorite anymore, this could be an incredibly entertaining quarter and an incredibly unpredictable tournament as a whole.
The second quarter of the Australian Open draw is bookended by Alexander Zverev and Rafael Nadal. Those two appear to be on a collision course to face one another in the quarterfinals, though there are some interesting alternatives if Denis Shapovalov, Hubert Hurkacz, Aslan Karatsev and Karen Khachanov can bring their best tennis to Melbourne. Big servers in Reilly Opelka and Lloyd Harris will also try and make their marks on this section of the draw.
Quarter number three is wide open, as it is headlined on each side by Casper Ruud and Stefanos Tsitsipas. Ruud is more of a clay court player than a hard court player, while Tsitsipas doesn't appear to be operating at 100% if his ATP Cup performances are any indication. Players like Grigor Dimitrov, Alex De Minaur, Jannik Sinner and Roberto Bautista-Agut will look to take advantage of the lack of a truly dominant seeded player in this section.
Finally, Daniil Medvedev headlines the bottom quarter of the Australian Open draw. He is joined by Andrey Rublev, Diego Schwartzman, Felix Auger-Aliassime and John Isner. While the prospect of a potential match between Medvedev and Nick Kyrgios is absolutely tantalizing, Rublev's history against Medvedev and the holes in the games of the other players in this section make this quarter clearly Medvedev's to lose.
Australian Open 2022 Odds
The 2022 Australian Open odds are interesting, as bookmakers have to figure out what to do with the players now that Djokovic is no longer in the event. Prior to his ouster, Djokovic was tied with Daniil Medvedev as the favorite to win the tournament. Here is a look at the top-20 favorites to win the Australian Open according to the betting odds as of opening day, with Djokovic no longer in the running.
| | |
| --- | --- |
| Player | Odds |
| Daniil Medvedev | +145 |
| Alexander Zverev | +270 |
| Rafael Nadal | +700 |
| Stefanos Tsitsipas | +1600 |
| Jannik Sinner | +2000 |
| Matteo Berrettini | +3800 |
| Andrey Rublev | +3800 |
| Carlos Alcaraz | +4800 |
| Felix Auger-Aliassime | +5500 |
| Sebastian Korda | +5500 |
| Nick Kyrgios | +7000 |
| Aslan Karatsev | +7000 |
| Cam Norrie | +7000 |
| Hubert Hurkacz | +7000 |
| Denis Shapovalov | +8500 |
| Grigor Dimitrov | +8500 |
| Karen Khachanov | +8500 |
| Casper Ruud | +8500 |
| Andy Murray | +8500 |
| Alex De Minaur | +11000 |
The favorite to win the Australian Open is Daniil Medvedev. Given that the player he has faced in two of the last four major finals is out of the tournament, that designation makes a lot of sense. The question for Medvedev is whether he can avoid the cramps that have impacted him in extreme heat in the past, along with who wins the top half of the draw to face him in the final that he is expected to qualify for.
In terms of longshots that have a chance to win the Australian Open, the top quarter of the draw is the place to look given that Djokovic will not play. Getting in on players like Alcaraz and Monfils early could pay off in a big way, as their odds will drop down after a win or two without Djokovic to worry about in the quarterfinals.
While his current odds hardly make him a massive longshot, Jannik Sinner is another player who has a real chance to win this tournament from outside of that top group of players that are under 10/1 odds. Sinner is in a very winnable quarter of the draw and could find himself in the semifinals if Tsitsipas isn't able to play at his best physically.
Carlos Alcaraz is at 48/1 odds to win the 2022 Australian Open, as he looks to follow up on his strong showing at the US Open. Alcaraz showed in New York that he has all the tools to win now, though he might still need some more experience in order to get to the top of the mountain at a major. Either way, he is worth a shot at this price.
Rafael Nadal is one of the favorites worth avoiding at this year's Australian Open. He is at 7/1 odds, the third best to win the tournament. But he hasn't played very much since losing in the semifinals of the French Open to Novak Djokovic. While Nadal has won one of the warm-up tournaments in Australia prior to the Australian Open, he showed at least year's Australian Open that the grind of best of five sets may be too much for him early in the season.
The other favorite to avoid in the Australian Open is Stefanos Tsitsipas. He is the fourth favorite to win the tournament, which is normally justified. However, Tsitsipas hasn't looked quite himself during the ATP Cup to start this season, and how effective he will be in his first real test of the 2022 campaign is questionable. He also has a history of losing early in majors when he doesn't make a deep run, which could kill an outright ticket on him quickly.
Best Sportsbooks For Australian Open 2022
2022 Australian Open Picks
Daniil Medvedev should be the one to lift the Australian Open trophy at the end of the tournament. He is simply the best player in the draw right now, especially with Djokovic not playing. With Djokovic out of the tournament, Medvedev will be a convincing favorite to win the tournament after a few rounds. He should win his second straight major and make history down under, or at least open up some great hedge prices late in the draw.
Who has the most Australian Open titles?
Novak Djokovic has the most Australian Open titles in the history of the event, winning nine of them during the Open Era. He has won nearly half of his 20 major championships at this event, and will look to grab a 10th if he is allowed to play during this year's event.
Is Novak Djokovic going to play?
No, Novak Djokovic is not going to play in this year's Australian Open. He lost his court case to be allowed to play in the tournament, and is being sent out of the country due to his status as an unvaccinated player.
Who is going to win the women's draw?
Ash Barty is the favorite to win the title in her home country, and she should be among the last players standing in the women's draw.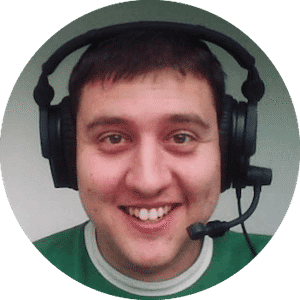 Jay Sanin
Jay Sanin is a sports writer and broadcaster from Albany, NY. He has covered sports betting and the gambling industry since 2013.