Djokovic vs Medvedev Prediction: US Open Final Betting Picks
September 12, 2021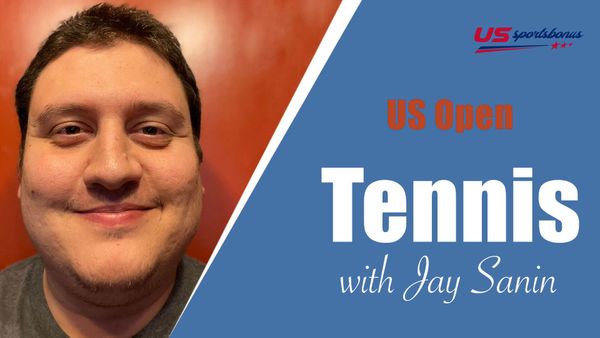 Djokovic vs Medvedev is the dream final that will decide who lifts the trophy on the men's side of the 2021 US Open. The top two seeds in the tournament survived a tournament full of unpredictability, and will now fight it out to decide who will put their name into the history books. In the final round of tennis picks from this year's US Open, we look at each of these stars' path to the final and what could give them the edge in this clash of the tennis titans.
Novak Djokovic vs Daniil Medvedev Betting Pick
Djokovic vs Medvedev Pick: Over 38.5 games (-115)
Great promotions
Best Multi interface platform
Easy registration process
UP TO $1000 BONUS
Novak Djokovic has been far from dominant en route to this year's US Open final, where he stands just three successful sets away from completing this year's Grand Slam and standing alone atop the list of the greatest major winners of all-time. Djokovic has dropped six sets in his six matches so far, going five sets with Sascha Zverev in the semifinals to get to this point. He has played roughly 17.5 hours of tennis in this tournament, almost 5.5 hours more than Medvedev.
But Djokovic has played in fewer than 10 events so far this year, and has seemed more than willing to go into deep water with his opponents after conserving his energy all year long. That, combined with Djokovic's superior experience level in major finals, will make it hard to go against him even with Medvedev looking like the best player in this tournament for the bulk of these two weeks.
Daniil Medvedev has looked better than any player in this US Open men's draw for the duration of the tournament. He has won all but one set in the two weeks he has been in New York, with that dropped set coming after his quarterfinal match with Botic Van de Zandschulp was well in hand. He will need to bring his best to beat Djokovic for his first major title, as this could be the best chance he gets to win a Grand Slam until next year's US Open.
The Medvedev serve has been just as important as his defensive tennis during this tournament. Medvedev has been holding serve at a 91% clip during this US Open, breezing through the bulk of his service games and putting himself in advantageous positions that allow him to attack the serve of his opponents with reckless abandon. But Medvedev has yet to face an opponent as good at returning as Djokovic in this tournament, which could turn the tide against the Russian.
Djokovic vs Medvedev is a series that has seen eight matches played prior to this epic final encounter. Djokovic has won five of those matches but, more importantly, has come away with both of their confrontations in majors. In those major matchups, the world number one has won six of the seven sets they have played, including all three of the sets they competed in during the 2021 Australian Open final.
Daniil Medvedev is playing the best tennis in the recent history of the sport from a player outside of the Big Three. But Novak Djokovic is built for matches like this one, and should be able to pull it out when all is said and done. This should be a competitive match, where the over hits in the total service games market, with the greatest of all-time cementing that status and lifting the trophy.
Djokovic vs Medvedev Pick: Over 38.5 games (-115)
Great promotions
Best Multi interface platform
Easy registration process
UP TO $1000 BONUS
Does this match impact the GOAT debate?
Whether or not Novak Djokovic wins this event, he is still the greatest player of all-time in men's tennis. He will eventually get major title number 21 even if Medvedev is able to get the better of him in this final. But Djokovic is the favorite here and should be able to claim his 21st major before the end of 2021.
What is the next big event in tennis?
The Laver Cup would be the next big event on the tennis calendar, with that taking place in the last week of September. After that, there are Masters 1000 events still on the schedule before the ATP Finals. Even though there are no more majors on the 2021 tour calendar, there are still some events worth checking out.
What tournament is next for the ATP Tour?
There are a couple of tournaments that kick off on September 20, with those events happening in Metz and Nur-Sultan. These are far from the level of competition that took place in the US Open, but there could be some good chances to get a glimpse at some lower-ranked players on tour to find the next upset candidates in bigger tournaments.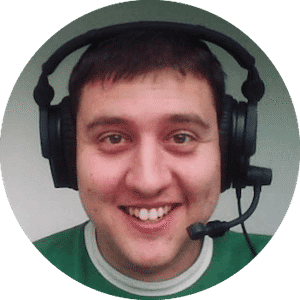 Jay Sanin
Jay Sanin is a sports writer and broadcaster from Albany, NY. He has covered sports betting and the gambling industry since 2013.