Wimbledon 2021 Draw Preview and Futures Odds
June 25, 2021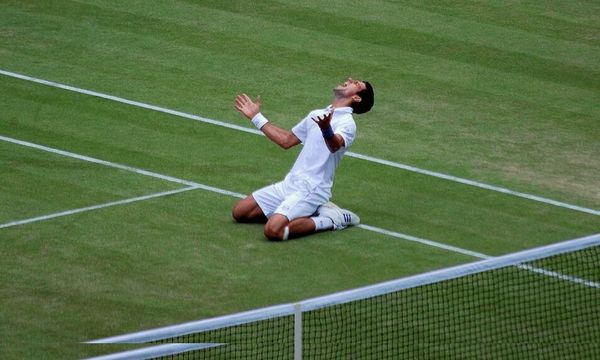 After a year off in 2020, Wimbledon is back for 2021, as the best tennis players in the world look to claim the year's lone grass court Grand Slam title. With just two weeks between this year's French Open and Wimbledon, players haven't had much time to rest between tournaments. That means that a special performance will be necessary for any of the game's elite to claim the title at the All England Club.
The headliners at this year's Wimbledon tournament are Novak Djokovic and Roger Federer, who played in the 2019 final, which was the last time Wimbledon took place. Djokovic is fresh off of the French Open title a couple of weeks back, while Federer withdrew from Roland-Garros to get himself right from a physical perspective for this event. Both players are on opposite ends of the draw, meaning that they could meet in the final again in 2021, with many tennis picks likely to predict that outcome.
Missing from this year's tournament is the other member of the Big Three, as Rafael Nadal opted to forgo Wimbledon to focus on the rest of the season. Grass is Nadal's worst surface, and he wouldn't have been likely to win the tournament even if he had participated. But the lack of Nadal opens up additional opportunities for some of the sport's younger stars to make a deep run in this tournament.
Speaking of young stars, Stefanos Tsitsipas is the biggest star among them, and will look to build upon his appearance in the French Open final. Tsitsipas has shown that he can hang with anyone in the sport, but faltered in the first round in the 2019 edition of Wimbledon. Players like him, Sascha Zverev and Matteo Berrettini will look to get their first major title during an unprecedented portion of tennis history.
Djokovic is the clear favorite to win Wimbledon, as he comes into the tournament at -118 odds to claim the title. There isn't another player at better than 6/1 odds to win the tournament, as every other player will have to take down the best player in the world just to have a shot to win the title. Here is the list of 2021 Wimbledon odds heading into the tournament.
| | |
| --- | --- |
| Player | Odds to Win Wimbledon |
| Novak Djokovic | -118 |
| Daniil Medvedev | +600 |
| Stefanos Tsitsipas | +700 |
| Roger Federer | +1000 |
| Matteo Berrettini | +1200 |
| Alexander Zverev | +1600 |
| Andrey Rublev | +4000 |
| Felix Auger-Aliassime | +5000 |
| Nick Kyrgios | +5000 |
| Jannik Sinner | +6000 |
| Marin Cilic | +6600 |
| Milos Raonic | +6600 |
| John Isner | +7000 |
| Denis Shapovalov | +7000 |
| Ugo Humbert | +7500 |
Djokovic is likely to win the French Open, and the odds reflect that. But with everyone else being something of a longshot to win the tournament, there are several directions bettors can go if they are looking for a value bet. Players like Sascha Zverev at 16/1 odds or Andrey Rublev at 40/1 odds will be popular bets at long odds, as will Nick Kyrgios at 50/1 given his immense popularity.
But the best futures bet in this field might be Matteo Berrettini to win Wimbledon at 12/1 odds. Berrettini is 17-2 on grass courts from 2019 to now, and has won the only grass court tournament he's played so far this year. Berrettini will need to raise his level to win the tournament, but he's on the precipice of greatness based on his performances on this surface so far.
One of the Largest Gambling Sites in the US
Offers Casino, Sportsbook & DFS
Great Promotions
$1000
2021 Wimbledon Draw Analysis
The top quarter of the Wimbledon draw is headlined by Novak Djokovic, who might not face a real challenge until the quarterfinal round. There, Andrey Rublev could be his opponent, with Djokovic and Rublev possibly playing their first match against one another during this fortnight. This quarter is loaded with clay court specialists, which means that Djokovic shouldn't be pushed too hard until at least the quarters.
The quarter below Djokovic is headlined by Stefanos Tsitsipas, in what could be the most wide open quarter of the draw. Grass is Tsitsipas' worst surface so far in his career, which could open the door for players like Reilly Opelka, Denis Shapovalov or Roberto Bautista-Agut to make a run in this section.
Quarter number three is led by Berrettini and Zverev, both of whom could win this tournament if things break the right way. But Berrettini is the real star of this quarter of the draw, as his record on grass is terrific. Berrettini at +175 odds to win this quarter is the best pre-tournament bet available, as he should be favored in every match he plays in convincing fashion.
Finally, quarter four is led by Roger Federer and Daniil Medvedev, with Federer's health being the big question mark coming in. When at his best, there isn't a soul that Federer can't beat on this surface. But his age and physical question marks will make Federer an underdog against Medvedev if the two of them play in the quarterfinals.
2021 Wimbledon Winner Pick
2021 Wimbledon Winner Pick: Matteo Berrettini (+1200)
It bears repeating that Novak Djokovic will likely win Wimbledon and become the fifth player to win the French Open and Wimbledon in the same year. But there is almost a moral imperative to remind bettors that his current futures price is not worth wagering on. Djokovic has to win too many matches to justify betting him at a number that requires a bettor to lay juice.
Berrettini, meanwhile, is playing in a manageable quarter and has some incredible form on grass to boot. While 12/1 odds are nowhere near the best that were available for the Italian, he is certainly on the short list of serious contenders to win this tournament. At this number, bettors should have an opportunity to hedge later in the tournament.
One of the Largest Gambling Sites in the US
Offers Casino, Sportsbook & DFS
Great Promotions
$1000
2021 Wimbledon Betting FAQ
Why is Rafael Nadal sitting out?
Nadal is sitting out of Wimbledon to focus on keeping himself right physically for the end of the 2021 season. Grass is a weak surface for Nadal, so pushing himself just two weeks after Roland-Garros would expose him to an injury risk. This choice should help Nadal to be available for the US Open and the ATP Finals if he wants to pursue those titles.
Is a Djokovic win inevitable?
A Djokovic win does feel inevitable, but there are so many variables that can derail even the most likely outcomes in tennis. An upset, a freak injury or a surprise default like Djokovic suffered during the last US Open could stop him from winning this tournament. But the world's number one player is still the overwhelming favorite to lift the trophy at the All England Club.
How is Federer going to do at Wimbledon?
Federer may be the biggest question mark coming into Wimbledon. He could win this tournament, or he could flame out early if he isn't close to his best physically. But Federer is likely to be a factor into the second week of the tournament, at which point his fitness will be put to the test against elites like Medvedev.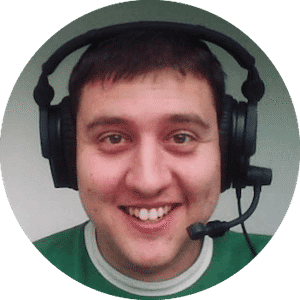 Jay Sanin
Jay Sanin is a sports writer and broadcaster from Albany, NY. He has covered sports betting and the gambling industry since 2013.