Wimbledon 2023 Odds
July 4, 2023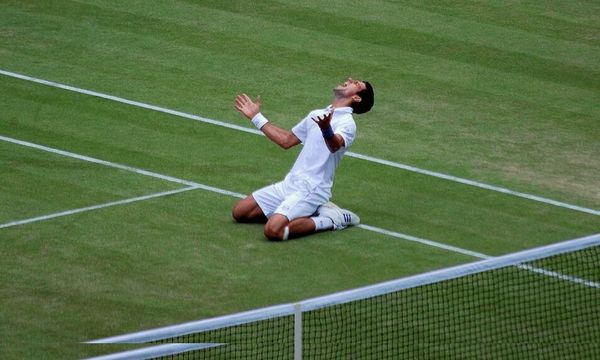 Wimbledon, officially known as The Championships, Wimbledon, holds a unique place in the world of tennis. Founded in 1877, it's not only the oldest tennis tournament in existence but also the most prestigious. For over a century, Wimbledon has represented the pinnacle of professional tennis, showcasing the sport's elite competitors on the grand stage.
Unlike other grand slam tournaments, Wimbledon has stayed true to its roots, preserving the traditional aspects of the game. The customary all-white dress code for players, strawberries and cream for spectators, and, of course, the iconic grass courts—these elements all add to the charm and distinctiveness of Wimbledon.
Let's look at some of the winner odds for Wimbledon 2023.
| Gentlemen's Singles Competitor | Odds to Win Wimbledon |
| --- | --- |
| Novak Djokovic | -160 |
| Carlos Alcaraz | +350 |
| Jannik Sinner | +2000 |
| Daniil Medvedev | +2000 |
| Alexander Zverev | +3500 |
| Sebastian Korda | +3500 |
| Holger Rune | +3500 |
| Nick Kyrgios | +4000 |
| Taylor Fritz | +4000 |
| Andy Murray | +6500 |
Wimbledon's Unique Aspects: What Sets it Apart for Bettors
Wimbledon's rich history and tradition is attractive to tennis fans and presents unique opportunities and challenges for sports bettors. The tournament's distinctive features heavily influence game outcomes, making Wimbledon a distinctive event to place wagers on.
How Wimbledon's Grass Court Affects the Game
The grass court is arguably the most significant factor that sets Wimbledon apart. Grass courts are known for their fast game speed, with balls bouncing lower and skidding more compared to other surfaces. This means players who are skilled at serving and volleying or who possess a strong, fast serve often have an edge.
Grass courts also wear out as the tournament progresses, particularly in the service boxes, which can significantly impact play. It's important for bettors to consider these factors when placing wagers. For instance, backing a player known for a strong serve or exceptional volleying skills could be a strategic move.
The Importance of Player Experience in Wimbledon
Experience plays a pivotal role in Wimbledon. Due to the unique nature of grass-court play, tennis stars who have previously performed well or have significant experience playing at Wimbledon often hold an advantage. The experience factor is multi-faceted, including not only familiarity with playing on grass but also coping with the unique pressure and expectations that come with this prestigious tournament.
When betting on Wimbledon, it's worth considering players' past performances and experience on grass courts. A player with a strong track record at Wimbledon or on grass, in general, may be a safer bet than a grass-court novice, irrespective of their current world ranking.
By understanding these unique aspects of Wimbledon, bettors can gain a crucial edge in predicting match outcomes, enhancing their Wimbledon betting strategy, and ultimately placing more successful wagers.
Key Factors to Consider When Betting on Wimbledon
Wimbledon betting is more than just choosing your favorite player or the top-seeded one. Numerous elements come into play that can significantly influence the outcome of matches and, consequently, your wagers. Understanding these factors can give bettors a substantial advantage when making decisions.
Evaluating Player Performance on Grass Courts
As mentioned earlier, grass courts present a unique challenge to players, and not all athletes adapt equally well to this surface. When preparing your Wimbledon betting strategy, one key element to consider is the players' performance on grass courts.
Player stats, including their win-loss record on grass, their average number of aces served on this surface, and their record at previous Wimbledon tournaments, can all provide valuable insight. Such data helps in understanding how comfortable a player is on grass and how likely they are to perform well in Wimbledon.
Analyzing Wimbledon's Seeding System and Its Impact on Betting
Wimbledon's seeding system also holds notable importance for bettors. Unlike other tournaments that typically base their seeding purely on ATP and WTA rankings, Wimbledon employs a unique formula for seeding in the men's singles, taking into account players' performances on grass over the past two years.
As a result, the seeding at Wimbledon can often differ significantly from the ATP rankings. It's crucial for bettors to understand this unique seeding system, as it can lead to potentially advantageous matchups for players particularly skilled on grass.
Recent Form vs Past Success: A Balancing Act in Wimbledon Betting
When betting on Wimbledon, it's essential to strike a balance between considering a player's recent form and their past success. While a player's current momentum and recent match outcomes are undoubtedly important, Wimbledon's unique conditions mean that past success, particularly on grass, should not be overlooked.
For example, a player might be having an average season but has historically excelled at Wimbledon. In such cases, their past success could indicate a potentially strong performance, even if their recent form has been lackluster.
The Weather Factor in Wimbledon: Its Influence on Outcomes
One often-overlooked factor in Wimbledon betting is the weather. While the tournament now has retractable roofs on its main courts, many matches are still subject to the unpredictable British summer weather. Rain delays can disrupt momentum and lead to unexpected outcomes, while hotter conditions can make the grass courts even faster.
Analyzing weather predictions can provide additional insights for your betting decisions. For instance, if conditions are predicted to be hot and dry, favoring players with powerful serves might be a wise choice.
By thoroughly considering these factors—player performance on grass courts, the unique seeding system, recent form vs past success, and the weather influence—bettors can make more informed decisions, helping to improve their success rate when betting on Wimbledon.
Wimbledon Betting Strategies: A Step-by-Step Guide
Now that we have identified and discussed some key factors to consider when betting on Wimbledon, it's time to delve into the actual strategies you can use to make your betting more effective. In this section, we'll guide you through understanding betting odds, choosing the right betting markets, and how to approach in-play and prop bets at Wimbledon.
Understanding Betting Odds in the Context of Wimbledon
Betting odds represent the probability of an event happening, as seen by the bookmakers. They are critical in determining potential payouts and, thus, should be well-understood by every bettor. In the context of Wimbledon, betting odds can be influenced by factors such as a player's past performance on grass courts, their current form, their seeding, and even the day's weather conditions.
Understanding how these variables impact the odds can help you spot value bets, i.e., situations where you believe the likelihood of an outcome is greater than what the odds suggest. This is a fundamental strategy for long-term betting success.
Betting Markets Available for Wimbledon: Making the Right Choice
Wimbledon offers a wide array of betting markets, providing numerous opportunities for punters. Some popular options include Match Betting (betting on the outcome of a specific match), Set Betting (predicting the exact score in sets), and Tournament Winner (betting on the overall winner of Wimbledon).
Choosing the right market largely depends on your understanding of the sport, the players, and your comfort with the risk involved. For instance, while Match Betting might be simpler and suitable for beginners, more experienced bettors might opt for Set Betting or even specific Prop Bets for higher odds.
Wimbledon In-play Betting: A Dynamic Approach
In-play or live betting is an exciting option that allows you to place bets while a match is in progress. This type of betting is particularly dynamic, as odds change rapidly based on what's happening in the match. It can be an advantageous strategy if you're able to quickly analyze match situations and make decisions accordingly.
For example, if a top-seeded player loses the first set unexpectedly, their odds to win might lengthen, providing a potential value bet. However, in-play betting requires a solid understanding of the game and quick decision-making skills.
Utilizing Wimbledon's Prop Bets: A Deeper Dive
Proposition bets, or Prop Bets, are wagers on specific events within a match that don't directly affect the final outcome. At Wimbledon, this could include bets like 'Player to Serve the Most Aces', 'Number of Tie Breaks in a Match', or 'First Player to Break Serve'.
These bets often offer attractive odds and can be profitable if you've done thorough research on player statistics and tendencies. However, they are also riskier and less predictable than more straightforward bets like Match Betting.
In conclusion, when forming a Wimbledon betting strategy, understanding the odds, choosing the right markets, and considering dynamic betting options like in-play and prop bets can significantly enhance your betting experience and potential profits.
FAQs
What is the best strategy for betting on Wimbledon?
The best strategy for betting on Wimbledon involves a comprehensive approach. This includes evaluating player performance on grass courts, understanding Wimbledon's unique seeding system, assessing players' recent form vs past success, and considering the potential impact of weather conditions. Moreover, having a clear understanding of the various betting markets and odds can help you identify value bets.
Can weather conditions significantly influence the outcomes in Wimbledon betting?
Yes, weather can have a significant impact on match outcomes at Wimbledon. Hot and dry conditions can make the grass courts faster, favoring players with strong serves and volleying skills. On the other hand, rain can lead to delays and disruptions that can affect player performance and momentum. Therefore, keeping an eye on the weather forecast and understanding how different conditions affect play can be a beneficial part of your betting strategy.
How does Wimbledon's unique court affect the game's dynamics and my betting decisions?
Wimbledon's grass courts create unique game dynamics. The fast speed and low bounce of the ball on grass can favor players with powerful serves and strong net play. Also, the court condition can change throughout the tournament as the grass wears out, particularly affecting the service boxes. Understanding these factors and how different players perform under these conditions can greatly influence your betting decisions.
How can I use in-play betting effectively at Wimbledon?
In-play betting allows you to place wagers as a match unfolds, with the odds changing dynamically based on the match situation. It's particularly effective if you can quickly analyze the game and predict possible turnarounds. For instance, if a top-seeded player loses an early set, their odds to win might lengthen, offering a potential value bet. However, this approach requires quick decision-making and a deep understanding of the game.
What are some common prop bets at Wimbledon and how can I utilize them?
Prop bets, or proposition bets, are wagers on specific events within a match. Common prop bets at Wimbledon include 'Player to Serve the Most Aces', 'Number of Tie Breaks in a Match', or 'First Player to Break Serve'. While these bets can offer attractive odds, they also require a deep understanding of player statistics and game scenarios. It's recommended to utilize prop bets if you're well-versed in player performances and are comfortable with higher-risk bets.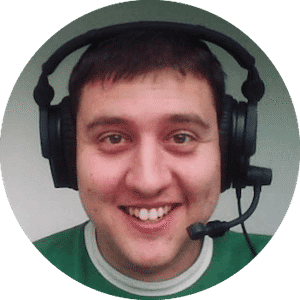 Jay Sanin
Jay Sanin is a sports writer and broadcaster from Albany, NY. He has covered sports betting and the gambling industry since 2013.