Medvedev vs Auger-Aliassime Prediction: US Open Betting Picks
September 10, 2021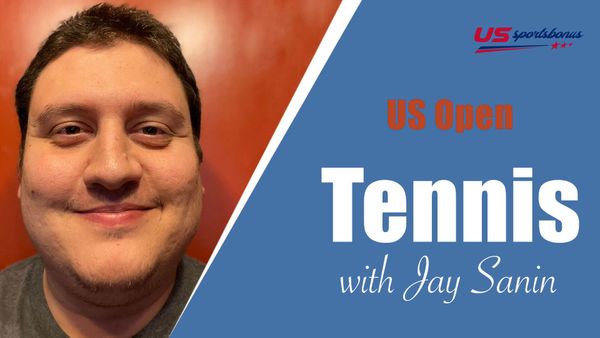 Medvedev vs Auger-Aliassime is the first semifinal scheduled for Friday at the 2021 US Open. Both players have ripped through their opponents to this point in the tournament, and are just two matches away from claiming their first career major championship. In this edition of tennis betting picks, we look at this battle between the second seed in the tournament and a player with all of the tools to get there one day.
Daniil Medvedev vs Felix Auger-Aliassime Betting Pick
Medvedev vs Auger-Aliassime Pick: Medvedev -2.5 sets (+105)
Daniil Medvedev has smoked everyone put in front of him during the 2021 US Open, dropping just one set through the entire tournament thus far. That one lost set came after his match against Botic Van de Zandschulp was well in hand, with Medvedev seeming to lose focus briefly after amassing an insurmountable lead in that contest. Against Felix Auger-Aliassime, Medvedev will not be able to afford a similar lapse.
The only concern for Medvedev heading into this match is just how soft his draw has been to make it to the semifinals. His moneyline prices to win each match in this tournament have been -1000 or greater, as he has faced a crop of opponents that do not compare to his current adversary. How Medvedev reacts to being tested on Friday will be a major storyline in this matchup.
Felix Auger-Aliassime is the relatively surprising semifinalist in this year's US Open, with the Canadian stringing together a few impressive wins in a row to make it to this stage of the tournament. The Canadian beat Roberto Bautista-Agut, Frances Tiafoe and Carlos Alcaraz in his last three matches to get here. And even better for the Canadian is the fact that he only played a set and change before Alcaraz was forced to retire.
The extra rest could help Auger-Aliassime in this match against Medvedev, but both players will be relatively well rested with a couple of days between matches. What will be more important for Auger-Aliassime is whether or not he can avoid jitters in his first major semifinal. Those jitters could force some erratic forehands, which would give Medvedev a big advantage.
This will be the second ever Medvedev vs Auger-Aliassime match, with the two going three sets and playing a third set tiebreak in the Canadian Open in 2018. This time around, there will be no home crowd to support Auger-Aliassime, as the New York crowd has largely taken to Medvedev after his previous runs at this tournament.
In this semifinal matchup, the experience of Medvedev is going to go a long way toward helping him claim this match. That, combined with his superior defensive tennis, will force Auger-Aliassime to go for too much on his shots and hit errors on a regular basis. Medvedev will take this match in straight sets to set up a dream final with Djokovic or Zverev, where the Russian will aim for his first major crown.
Medvedev vs Auger-Aliassime Pick: Medvedev -2.5 sets (+105)
What are the current US Open odds?
The current odds to win the US Open have Novak Djokovic at -135 to win the tournament. Ater Djokovic, Daniil Medvedev is the second favorite to win the tournament at +210. Sascha Zverev is in at +450 odds heading into the semifinals, and Felix Auger-Aliassime is the longshot to win the tournament at +2500.
Who will win Djokovic vs Zverev?
Novak Djokovic is probably going to come away with the other US Open semifinal against Alexander Zverev. Djokovic is someone who has been through these situations before and is better in tight matches than Zverev historically. It will be interesting to see if Zverev can pull in front, though, the way that the last three Djokovic opponents have.
Is it worth betting Medvedev to beat Djokovic?
If they end up playing in the final, Daniil Medvedev is certainly capable of beating Novak Djokovic. But the history of both men in major finals would suggest that Djokovic is going to get the job done once again. Either way, there is no guarantee that they will face one another in the US Open final given the competition they have to face.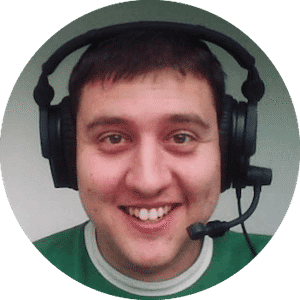 Jay Sanin
Jay Sanin is a sports writer and broadcaster from Albany, NY. He has covered sports betting and the gambling industry since 2013.