Can Tua Tagovailoa Still Win NFL Offensive Rookie of the Year?
November 13, 2020
Some rookies are expected to play great from the start. Others fill a role, while some are brought along slowly before being inserted into the lineup. Before his injury, it is safe to say Tua Tagovailoa was one of those guys great things were expected of.
But post-injury, people just wondered if he would ever play again. When the Miami Dolphins took him with the fifth pick of the draft, they believed he could still be a superstar. They still played it safe, though, and did not rush him onto the field.

With no preseason this year, he did not get his first taste of NFL action until Week Six. But then the team announced he would be the starter when the team returned from its bye week.
That meant his first start would come against an excellent Rams defense. He did not have a great game, but fans are probably just glad he survived—and that the team won.
The following week, against a talented Arizona Cardinals team, fans caught a glimpse of the future with Tagovailoa. He looked more than ready to play in the NFL as he led the team to a 34-31 win.
With the win, the Dolphins improved to 5-3. They now look like they have a legitimate chance of winning the AFC East and/or making the playoffs. But the game did more than just thrust the team into the thick of the playoff chase.
It inserted Tua Tagovailoa right into the heart of the Offensive Rookie of the Year conversation.
Competition Thick for Offensive Rookie of the Year
When the 2020 NFL season began, it was not hard to figure out who the favorite for NFL Offensive Rookie of the Year (OROY) would be. Joe Burrow would be thrust into the limelight as the No. 1 pick of the draft, the reigning Heisman Trophy winner, and a quarterback (because all awards favor quarterbacks).
All he had to do was not struggle, and his name would remain in the conversation until he did. At the midway point of the season, it does not look like he will have any of the standard rookie problems. No, he looks like the real deal.
While the Cincinnati Bengals have only won two games, Burrow has kept them in every game but one (a blowout loss to the Ravens). So, to date, he has made an excellent case for earning OROY honors. But at this point in the season, he is not the favorite.
He is the co-favorite with Los Angeles Chargers quarterback Justin Herbert (+100 via DraftKings).
Since getting thrust into the starting lineup against the Kansas City Chiefs in Week Two, Herbert has played exceptionally well. He has thrown for 300+ yards in four games, recorded multiple touchdowns in every game but his first two (17 total), and has done a good job of protecting the ball (five interceptions).
The Chargers have had a shot to win in every game he started. But they cannot seem to finish games. Because of that, Herbert's record as a starter is just 1-6.
There have been some other great performances by rookies this season. Justin Jefferson is off to a great start with the Minnesota Vikings. James Robinson is doing an admirable job with the Jacksonville Jaguars. Chase Claypool appears to be well on his way to becoming a serious threat. CeeDee Lamb played well until Dak Prescott went down.
Others are also playing well, but it is clear who the frontrunners are for Offensive Rookie of the Year. As well as guys like Jefferson, Robinson, Claypool are playing, they are just role players.
Joe Burrow and Justin Herbert are having the most significant impact on the season for their teams. But both are having the same issue—they are not winning games.
That is why Tua Tagovailoa can still win OROY.
Can Tua Tagovailoa Win OROY?
Betting Play: Tua Tagovailo for Offensive Rookie of the Year.
The downside to Tua Tagovailoa's OROY campaign is that it only started two games ago. Herbert has been playing since Week Two and Burrow since Week One, and both have been playing very well. If either had a winning record, then there would be no way Tagovailoa's name would even enter the conversation.
Of course, winning is not the only thing that matters when it comes to OROY. Kyler Murray proved that point last year in his rookie campaign. But in the NFL, winning is what matters most. Yes, guys can play well and still not win games.
But the perception will always be that the guy who won played better.
Does that mean that if Tagovailoa can lead the Dolphins to a winning record and playoff berth he can win? Absolutely. If he leads the Dolphins to their first division title since 2008, it should be a landslide victory.
However, since he will only have ten starts under his belt, there will be no room for error. The Dolphins do have several challenging games ahead. But if you wait and he continues to win, his odds will not be +1000 for long.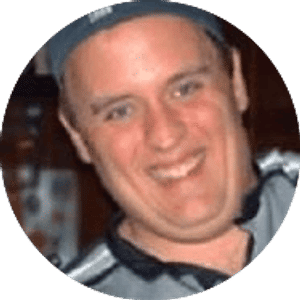 Travis Pulver
Travis a native-Texan which is where his love of football originated. But after moving around a lot when he was younger, he was able to develop an appreciation for the game and not just his favorite teams. He now lives in Indiana with his wife, Nicole, and two kids, Jackson and Addison. You can find him on Twitter at @FatManWriting.