Miami Is Ready to Go All In On Tua Tagovailoa—Are You?
October 20, 2020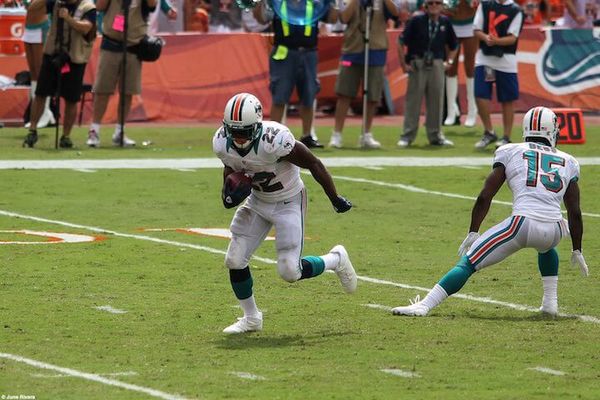 Usually, when a quarterback like Tua Tagovailoa gets drafted with the fifth pick, the team is expected to play him sooner rather than later. It does not matter if it would be better for him to sit on the bench and learn the NFL game first.
We want to see if our favorite college superstars are going to make the transition to NFL superstar sooner rather than later.
However, fate, or rather a nasty injury, forced the Miami Dolphins to hold off on throwing Tagovailoa to the wolves. There was no question as to whether he was going to be the future franchise quarterback or not. Ryan Fitzpatrick certainly was not going to be the guy.
But there was no need to rush him into the lineup. He had been medically cleared months ago, so reinjury was not a concern. Ryan Fitzpatrick was not lighting up the scoreboard, but the Dolphins were not doing too bad.
With a 24-0 win over the New York Jets last week, they improved to 3-3.
So, why throw Tua Tagovailoa into the fire now? The answer to that question may sound crazy, but it has merit.
They think they can win – now.
When Tom Brady left the New England Patriots, for the first time in years, the AFC East was legitimately up for grabs. Yes, when the Patriots added Cam Newton, many expected New England would retain its throne. But the Patriots are just 2-3 with wins over the Dolphins and Raiders.
Now two of their losses came at the hands of the Seahawks and Chiefs. However, in their loss to Denver last week, they looked unimpressive, to say the least.
While fans have had hope (and many probably still do) for the Patriots (+225; odds via WilliamHill.com), the Buffalo Bills have been favored to win the division (-180) by most sportsbooks (if not all).
However, after a demoralizing loss to the Tennessee Titans followed by a second loss at the hands of the Kansas City Chiefs, the Bills do not look quite like division winners anymore.
This season would not be the first time the Bills got off to a strong start just to fall apart in the end. While the Rams' win was a tough one, the other three wins didn't exactly come against dominant teams (Jets, Dolphins, and Raiders).
Maybe the Bills are not quite as good as we thought they were. Perhaps they are on the verge of falling apart, much like they have done in the past. If that should be the case, whoever is currently in second place in the division will have a good chance of winning it.
With a record of 3-3, just one game back of the Bills, that team happens to be the Miami Dolphins.
But Why Start Tua Tagovailoa Now?
Fans were, of course, delighted to see Tua Tagovailoa enter the game last week against the Jets. While he did not do much, his two passes were the prettiest completions they had ever seen for nine whole yards. They meant that the future franchise quarterback was healthy and ready to go.
Tua Tagovailoa First NFL drive late against the NY Jets
With how Ryan Fitzpatrick had been playing, there was no expectation for the Dolphins to bench him for Tua Tagovailoa. Things were working. Why mess with something that does not need to be messed with? Because, maybe if they did, things could go from good enough to even better.
After six weeks, the offense ranked 22nd in total yards, 16th in passing, 22nd in rushing, and 14th in scoring. Defensively they are not doing too bad either. But as is, they are just a .500 team. After winning only six, seven, and five games the last three years, a .500 season would be a step up for the Dolphins.
However, if adding a more dynamic quarterback can make the offense better, which would make the defense's job easier, maybe they could be better than .500. If the Bills start to slip and the Patriots are not as good as their fans think they are, this could be the Dolphins year.
If you do believe, you may want to hurry up and put your money down on them to win the AFC East before their odds start to fall. You can still find them with +800 odds at BetMGM.com.
Great promotions
Best Multi interface platform
Easy registration process
Get $1000 bonus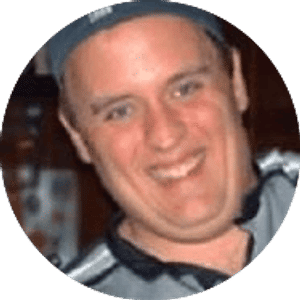 Travis Pulver
Travis a native-Texan which is where his love of football originated. But after moving around a lot when he was younger, he was able to develop an appreciation for the game and not just his favorite teams. He now lives in Indiana with his wife, Nicole, and two kids, Jackson and Addison. You can find him on Twitter at @FatManWriting.