Don't Name Clyde Edwards-Helaire Offensive Rookie Of The Year Just Yet!
September 14, 2020
When many oddsmakers named Kansas City Chiefs rookie running back Clyde Edwards-Helaire the favorite to win Offensive Rookie of the Year (OROY), few questioned it. With Damien Williams opting out of the 2020 season, he was in line to get the bulk of the Chiefs' backfield work.
With his skill set, it was not hard to imagine him excelling in the Chiefs offense. After seeing him play in the season opener Thursday night, it looks like he is a great bet for OROY (+175; odds via DraftKings).
Against the Houston Texans defense, he ran for 138 yards and a touchdown on 25 carries, a new high for rookie running backs playing for defending champions. He is also just the tenth rookie to run for 100+ yards in his debut.
As far as statements go, he made a great one that voters will not soon forget. With the Chiefs offense being as explosive as it is, he could easily have the kind of year it takes to win OROY honors. But at the same time, with all the weapons the Chiefs have, he could get lost in the shuffle.
To be fair to the rest of the NFL's rookie class, some of them are in great positions for success as well.
Joe Burrow (+300) is going to start the season as the quarterback of the Cincinnati Bengals. With a veteran wide receiver like A.J. Green to work with along with Tyler Boyd, John Ross III, Tee Higgins, and a power back like Joe Mixon, he has all the tools for success at his fingertips.
It may just be a matter of how quickly his skill set translates to the NFL.
Colts running back Jonathan Taylor (+1000) is in a great position playing for a run-oriented team that has one of the best offensive lines in the NFL. His only problem, though, will be sharing backfield duties with Marlon Mack.
Jerry Jeudy will have a great chance to make some noise as the No. 2 for the Broncos. With Courtland Sutton possibly out for the season opener Monday night, he could have a chance to have a statement game like Edwards-Helaire.
Cam Akers (+2000) could work his way into the conversation as the running back for the Los Angeles Rams. But it will help if he can play well enough to convince Sean McVay that he deserves to be the lead back and not part of a committee.
With how the Dallas Cowboys threw the ball last year, it is not hard to see CeeDee Lamb (+2000) become a frontrunner. But the former Oklahoma receiver will have to contend for targets with Amari Cooper and Michael Gallup.
So—should you go ahead and get behind Edwards-Helaire for OROY? After Thursday night, his odds will only get shorter (meaning less of a payout if he wins it).
Do early frontrunners tend to win?
They have for the last two. Kyler Murray's early odds were pretty good last year, as were Saquon Barkley's the year before. But in 2017, Alvin Kamara was a longshot with +5000 odds. However, most of the winners over the last decade have been one of the favorites if not the favorite.
Does that mean you should bet the house on Edwards-Helaire? Not exactly, but it would be a good idea to go ahead and get a little something down on him. It also wouldn't hurt to see how the rest of Week One plays out before making a decision.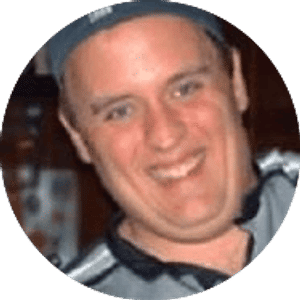 Travis Pulver
Travis a native-Texan which is where his love of football originated. But after moving around a lot when he was younger, he was able to develop an appreciation for the game and not just his favorite teams. He now lives in Indiana with his wife, Nicole, and two kids, Jackson and Addison. You can find him on Twitter at @FatManWriting.