2020 AFC East Preview – Prediction and Best Bet
August 3, 2020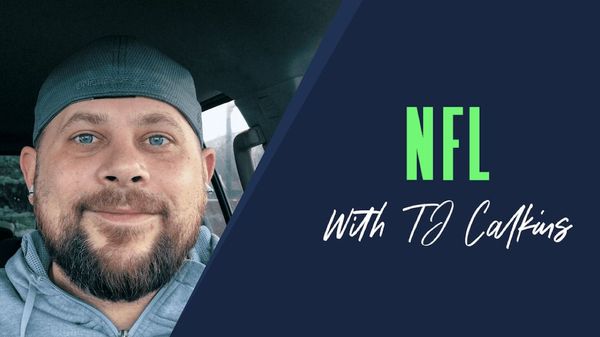 We will start with the AFC East in our eight part preview, by division, to get you primed for the NFL season. We will provide some insight on each team in the division, what to expect in 2020 and ultimately the pick to win each division and whether or not that team is worth a wager.
The current odds to win the division are as follows:
🏈 Buffalo Bills +120
🏈 New England Patriots +130
🏈 Miami Dolphins +80
🏈 New York Jets +800
The Bills were in an advantageous position this offseason, for the first time in two decades, with the change over on the rival Patriots roster. This is advantageous because the Bills could have kept the status quo from the end of the 2019 season and simply become the divisional favorites by their rival's subtraction. We recommended the Bills as a divisional play in our best bets piece from earlier in the summer, and that recommendation seems to have been a popular one. The Bills were +160 to take the divisional crown at that point in time, but have since dropped to +120. Even at that price however, there is still value in the Bills.
The Bills return the core that led them to the playoffs in 2019, and the most key piece of that core, quarterback Josh Allen, is still ascending. While he did have a growing pain in choking away a sure playoff win, there will still be strides made in his development across another regular season. The Bills notably added wide receiver Stefon Diggs in a trade with Minnesota, which can only bolster the passing game. The team utilizes balance on offense, and another pass catching threat can only bloster the running game as well.
The defense will once again be stout, as they allowed the second fewest points and third fewest yards per game in 2019. In a league geared towards the pass, the Bills were one of four teams to hold opponents under 200 passing yards per game last season, and will continue that success in 2020.
The rightful divisional favorites, they remain a sound wager at any plus figure.
New England Patriots +130
For the first time in two decades, there are questions surrounding the quarterback position in New England. As we all know, Tom Brady has moved on and will be the signal caller in Tampa Bay this season. What is left in the aftermath is a quarterback competition between 2019 fourth round pick Jarrett Stidham and potential league wash out Cam Newton. In 2019, the pass catching weaponry was not up to par and the result was a team that needed to lean on the run game, but had very much inconsistency on offense. We should expect more of the same in 2020, albeit with much more questionable quarterback play, and a team that will be mostly helpless in any game in which they fall behind.
To add to the question marks the team will have this season, they already have seen eight players opt out due to COVID, which is five more than any other team, and six more than all teams but one. In this group are two defensive starters, which is more alarming for a team that will need to lean on the defense once again. The Pats were best in the league in both points and yards allowed in 2019, and will have to duplicate that outcome if they are to have any hopes of holding off the Bills from the divisional crown.
If the Pats are competent on offense, and that is a massive if, they can make the divisional race interesting, but in the most realistic outcome they will be hoping to fight for a wild card slot. The defense remains too good for the somewhat popular theory of Belichick tanking to draft Trevor Lawrence, so the Pats could be looking at a season in which they are stuck in neutral and end the season right around .500.
I believe they are essentially locked into second place in the division, only because there are two abysmal teams below them.
For the first time since before the rotten Adam Gase era, there should be a sense of hope in Miami. The team is in the midst of rebuild, and they are doing it properly. They snagged future franchise quarterback Tua Tagovailoa in the draft and are a team to truly watch in 2021 and beyond. That said, the pieces just do not have the proper time to sync up for 2020, and the COVID affected off season likely took away any miniscule chance they had of competing in 2020. They do however have a competent coaching staff in place, lead by Brian Flores and a front office that understands the need to build this previously gutted roster. They also understand this will not happen overnight and are doing things what can only be described as the "right way."
While 2020 will be another lost season in terms of playoff competitiveness, there will be bright spots and they will be on their way in 2021.
Speaking of a rotten Adam Gase era, the Dolphins shed that cancer only to have the good fortune of the dysfunctional Jets bring Gase in as their head coach to start 2019. He will return for 2020 which means the Jets are dead on arrival, even if they had a high end roster, which they do not. While the jury is still out on Joe Douglas as a GM, and he has shown an understanding of how to build a team in the current NFL, the team will be running in mud as long as Gase is the head coach. Getting rid of a coach in the first year of the coach's tenure would likely be too bold for a first year GM, but it would have been the most prudent move and given the team a chance at salvaging the 2020 season.
We can put Gase on the firing clock now and look ahead to 2021 for this below average team, albeit one with plenty of building blocks in place on the roster.
Best Sportsbooks for NFL Betting
Strong presence in US
Wide range of betting options
Generous bonus offers
Get $1000 bonus
Great promotions
Best Multi interface platform
Easy registration process
Get $1000 bonus
One of the Largest Gambling Sites in the US
Offers Casino, Sportsbook & DFS
Great Promotions
Get $1000 bonus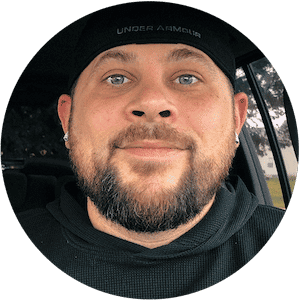 TJ Calkins
TJ Calkins was raised in a gambling loving household. He knew how to handicap horse races and follow line movements well before his tenth birthday. While sports betting remained a passion into adulthood, poker and Daily Fantasy Sports also became passions and remain as such today.