Betting Odds Making It Look Like Division Races Are Done
September 21, 2020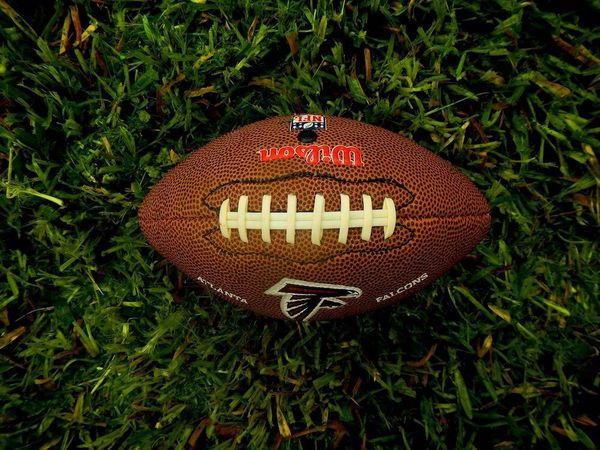 We are to weeks into the NFL season now, and while we do not know what the future holds, for the game or betting odds, it at least looks like there will be football in it. That is, as long as no one takes any foolish risks and teams can avoid dealing with a coronavirus outbreak.
Of course, it is unrealistic to assume we know much of anything at this time of the year. Heading into Monday Night Football, 12 teams are undefeated, nine are 1-1, and 11 have yet to win a game. As we advance, the odds are against the winless teams amounting to much this season.
However, it is unfair to judge anyone off just the first two games, though. This is especially true since no one had preseason games to work the kinks out. At the same time, jumping to conclusions and assuming the undefeated teams are the ones to beat may be presumptuous.
Betting Odds Strongly Favor Division Favorites
It is just like fans to jump to conclusions about their teams based on first impressions. But it would be foolish from a betting perspective to do the same. So, then how come sportsbooks like DraftKings have betting odds favoring one team in every division as much as they are?
NFC North: Packers -155; Bears +250; Vikings +500; Lions +2000
NFC East: Cowboys -200; Eagles +240; Washington +900; Giants +2000
NFC South: Saints -200; Buccaneers +185; Falcons +1400; Panthers +5000
NFC West: Seahawks +175; Rams +275; 49ers +300; Cardinals +350
AFC North: Ravens -278; Steelers +275; Browns +1000; Bengals +8000
AFC East: Bills -125; Patriots +130; Dolphins +1600; Jets +1600
AFC West: Chiefs -715; Raiders +1000; Chargers +1000; Broncos +2000
AFC South: Titans -143; Colts +200; Texans +700; Jaguars +1600
According to these odds, it looks like every division winner is almost locked in.
That is, except for the NFC West.
Seattle's offense has looked up to the task, but they are certainly not a safe bet with how porous their defense has been. The Rams have been impressive, but all they have done is beat up on the lackluster NFC East.
All the injuries the 49ers have suffered make it hard to get behind them. Is it too soon to get behind the Cardinals?
As for the NFC East, Dallas remains the front runner, but is it because they are the best team or just the best of a collection of bad ones? Yes, Sunday's come from behind win was impressive. But in his first two games as head coach, Mike McCarthy has made several questionable decisions.
In the NFC South, it is probably safe to disregard the Falcons and Panthers. But Tom Brady has yet to look fantastic for the Buccaneers. Sunday's game was better than his performance in Week One, but still, nothing to brag about. The Saints offense will have its work cut out for it without Michael Thomas for the immediate future.
But when it comes to the NFC North, the Packers may have already locked it down. Aaron Rodgers seems determined to prove he is not over-the-hill just yet. While the Bears are 2-0, there is nothing about them that says they can hang with the Packers.
Of course, the Chiefs are still the Chiefs, but they haven't exactly blown anyone away this season. However, at the same time, there is no reason to think the Raiders, Chargers, or Broncos are ready to dethrone them in the AFC West.
With Justin Hebert at quarterback, the Chargers offense was more than capable against the Chiefs Sunday. But if Anthony Lynn gives the ball back to Tyrod Taylor next week, the Chargers don't look nearly as enticing.
As could be expected, the Bengals are not going to challenge the Ravens for the AFC North. But the Steelers might be able t. If the version of the Browns that showed up last Thursday can become the new norm in Cleveland, they might be good enough to disrupt the balance of power.
Tennessee has become the favorite to win the AFC South. With how the Texans and Colts have looked, it is hard to see either giving them much competition. On the other hand, the Jaguars do not appear to be the rollovers everyone expected them to be.
As for the AFC East, do you want to bank on the Buffalo Bills suddenly being a passing team? Yes, the Patriots have looked good so far. But they have yet to face a challenging defense.
What Should This Mean For Betting Odds And Gamblers
Yes, oddsmakers are good at what they do and set the betting odds how they do for a reason. However, it is important to remember that they also adjust odds according to how the public is betting.
So, the favorites could have the odds that they do, not because they are that good but because books want to encourage bets on other teams.
Does that mean you should ignore the favorites and roll with underdogs? Absolutely not. It means the season is just two weeks old. A lot can happen that could drastically change how teams are perceived.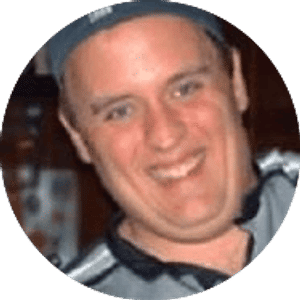 Travis Pulver
Travis a native-Texan which is where his love of football originated. But after moving around a lot when he was younger, he was able to develop an appreciation for the game and not just his favorite teams. He now lives in Indiana with his wife, Nicole, and two kids, Jackson and Addison. You can find him on Twitter at @FatManWriting.