2020 NFC West Preview – Prediction and Best Bet
September 3, 2020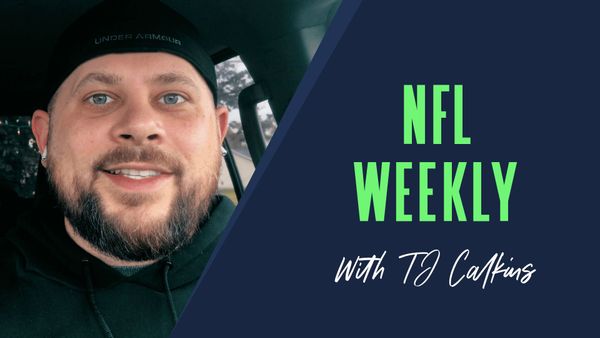 Thanks for stopping back for the eight and final division in our eight part series. We are covering every division to get you primed for the NFL season. We will provide some insight on each team in the division, what to expect in 2020 and ultimately the pick to win each division and whether or not that team is worth a wager.
The previous seven divisions are up on ussportsbonus.com.
AFC West
NFC South
AFC South
NFC North
AFC North
NFC East
AFC East
Continuing to work our way from east to west by division, we are still at the left coast and the last one up is the NFC West. This division should be a lot of fun this year, and very competitive. Of course the conference champion 49ers should remain at the top, but the Seahawks were literal inches from being the divisional champs last year. The Rams should bounce back to some degree and the Cardinals are very much an ascending team.
The current odds for the NFC West are as follows:
🏈 San Francisco 49ers -105 🏈
🏈 Seattle Seahawks +220 🏈
🏈 Los Angeles Rams +550 🏈
🏈 Arizona Cardinals +700 🏈
The 2019 Super Bowl losers project to be an elite team once again. This team has sound coaching led by Kyle Shanahan and is quite balanced on both sides of the ball. The offense is very well balanced, combining a sound run game that uses multiple backs with a passing attack that has multiple high end pass catching options that all share a trait. They are very good after the catch. Tight end Geroge Kittle remains elite in this aspect and blocks like an extra offensive lineman and the scary thing is, he was playing at less than full health in 2019. Wide receivers Deebo Samuel and Brandon Aiyuk also excel in the YAC department and will make quarterback Jimmy Garropolo's life quite easy. Garropolo is not at all a high end option in the league, but he is enough to make the Shanahan system work and work well. The offense, while not explosive like a Chiefs or Ravens team, is efficient and gets the job done.
The defense is also high end and will remain as such. In 2019, that unit was eight in scoring defense, second in total yardage, T1 in yards per play and sixth in turnovers forced. They are not lacking for ability and have very fun players scattered across the front seven that make opposing quarterbacks lives quite difficult.
The 49ers are the most likely team to win the NFC West, but this division does not have any throw away teams that won't have any chance in 2020. With this being the case, playing them at a minus figure is not an attractive proposition.
The Seahawks are always a difficult team from a win and loss projection standpoint due to the one of a kind dynamic with coaching staff and quarterback. Russell Wilson remains an elite quarterback in the NFL, but is always underutilized by Pete Carroll and Brian Schottenheimer. The staff likes to run the ball, keep games close, and then turn to Wilson to bail them out, time after time, when their philosophy fails. Simply put, old stubborn mules calling the plays would benefit themselves to unleash Wilson, rather than selectively throw the ball and often ask for heroics late in games from Wilson. Imagine a two plus score lead late in the game. It is a foreign concept to Pete and Schotty. Don't believe me? This 11 win team in 2019 had a mind blowing one (1) (uno) (singular) win by more than one score. The nature of the offensive philosophy leads to a multitude of very close games. With that being the case, it is quite difficult to project a shift well above or well below .500 for this team.
The defense was opportunistic, but mostly unsound in 2019. They were second in the league in takeaways, which truly hid the warts that are abound for this unit. The were bottom third in scoring defense, seventh worst in yardage allowed and fifth worst in yards per play allowed. If and when the turnovers don't come for this unit in 2020, the defense will create deficits in games and we can all laugh as the dinosaur Pete Carroll is too slow to embrace the forward pass.
For the reasons mentioned above, the Seahawks are not at all in play for a wager to win the division.
The Rams suffered real growing pains under head coach Sean McVay in 2019. After starting his head coaching career with an 11 win season followed up with a conference champion 13 win season, there were real issues in 2019. Firstly, quarterback Jared Goff was somewhat exposed without the high end previous play of running back Todd Gurley. They have a revamped backfield in 2020, and I think this will work itself out, but don't expect Goff to be in MVP conversations. He is a middling NFL starter with a sound coaching staff and great weaponry. The wide receivers are very good, and somewhat underrated for this squad. Robert Woods and Cooper Kupp will continue to be the life blood of this offense. In totality, we won't see a top five offense in 2020, but we should see a team in the 6-15 range.
On the defensive side of the ball, the Rams will remain middle of the pack. They do have perhaps the league's premier defensive player In DT Aaron Donald, who often acts as a one man wrecking crew. Where I do believe this unit is overrated is in the secondary. They are hyped as potentially one of the league's best, but I don't see high end play past top corner Jalen Ramsey. While most are projecting the defensive backfield to be a top 10 unit in 2020, I see them more as middle of the pack and a unit to finish dead in the middle of pack, if not on the low end of that.
We could see a resurgence from this team in 2020 that brings back the Super Bowl success of 2018, but that is not the most likely outcome. The most likely outcome is a successful enough season, over .500 finish, but one that sees them looking for a wild card playoff berth as opposed to a divisional title.
While the Cardinals are rightfully the longest shot to win the division, they might be the most fun to watch in 2020. This offense is poised to take off like a rocket and give us explosiveness and pace. Second year quarterback Kyler Murray should take a big step forward in his second year in the Kingsbury system. He will have the benefit of Kenyan Drake in the backfield, who gave us a glimpse of what he can do after the Cards acquired him last season. Also notable is the Cardinals pulling off perhaps the greatest win of any trade in the history of the NFL, receiving all world wide out Deandre Hopkins and only being forced to pay washed up running back David Johnson. With Christian Kirk, Andy Isabella and Larry Fitzgerald also in place, this offense is going to be a lot of fun. Especially considering the defense is likely to force them into shoot outs.
The defense will not show much improvement, and their 2019 was a rough one. The were fifth worst in scoring defense, dead last in total yardage allowed, third last in yards per play allowed and sixth worst in turnovers forced. They also had an all time ineptitude in tight end coverage, and I think all of these trends repeat themselves.
Bad defense plus great offense equal a lot of points scored. That should be the case for this team in 2020, but that recipe likely does not lead to a positive win/loss record. This team has the potential to make noise in the 2021 playoff race, but are likely a season away from true relevance.
This division is one we can project for the 49ers, but not one we want play at a minus figure. If there is a value play to make, the Rams are the best in that sense.
There is no dedicated play here, but if you want a safe play, it's the 49ers while the best punt is the Rams.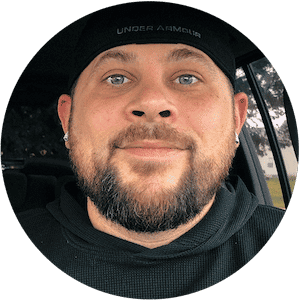 TJ Calkins
TJ Calkins was raised in a gambling loving household. He knew how to handicap horse races and follow line movements well before his tenth birthday. While sports betting remained a passion into adulthood, poker and Daily Fantasy Sports also became passions and remain as such today.