2020 AFC West Preview – Prediction and Best Bet
August 28, 2020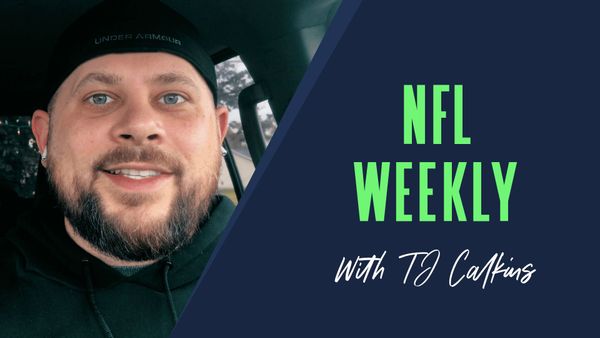 Thanks for stopping back for the seventh division in our eight part series. We are covering every division to get you primed for the NFL season. We will provide some insight on each team in the division, what to expect in 2020 and ultimately the pick to win each division and whether or not that team is worth a wager.
Take a look at our 2021 AFC West betting pick.
Previous Division Reviews
Continuing to work our way from east to west by division, we have reached the left coast and the next one up is the AFC West. This division is the most clear cut in the NFL, and one that has a clear projected winner, that will receive nearly no resistance from the lesser divisional foes.
The current odds for the AFC West are as follows
🏈 Kansas City Chiefs -455 🏈
🏈 Los Angeles Chargers +800 🏈
🏈 Denver Broncos +900 🏈
🏈 Las Vegas Raiders +1200 🏈
When measuring the league in its entirety, the Chiefs are the cream of the crop, and the disparity of ability between this team and the remainder of the division is an absolute chasm. Patrick Mahomes continues to play the quarterback position at a level at which it has not been played before, and is trending towards GOAT status if and when he matches Brady in the rings department. To add to the unfairness this offense brings, the Chiefs have a high end group of pass catchers, headlined by Tyreek Hill and Travis Kelce. These players would be nightmares for defensive coordinators even without elite quarterback play, but when that factor is added in, this offense is absolutely next level. Sammy Watkins and Mecole Hardman also bolster the wide receiving corps and the Chiefs invested in the their running back of the future in the first round of the NFL draft. Clyde Edwards-Helaire will also be an effective receiver, and if he is what the team thinks he is, we could see offensive records broken and set at a bar that will never be touched for years to come.
On the defensive side of the ball, the Chiefs remain average to above average, which is all that's required to complement the offense. In 2019, they were middle of the pack in yardage allowed, yards per play and turnovers forced, but they were very good as a scoring defense, ranking seventh in the league. This will be a byproduct of protecting leads with an elite offense, as teams will need to throw more against them to chew up yardage but often don't get the points scored. We can expect this continue in 2020 as the Chiefs run away with the division. The only thing that could derail them is an unhealthy Mahomes.
The Chiefs will win this division, but the price is just too hefty to pay, especially considering the value spots in other divisions across the league.
Los Angeles Chargers +800
It is a bit puzzling to see this team listed second in the division by odds. They are much like the Atlanta Falcons in the sense that they will need to make a head coaching change before being realistic competitors. Anthony Lynn is simply a bottom end head coach in the league, and we may see that addressed next offseason.
The offense has playmakers in place, of that there is no doubt. Austin Ekeler is a running back that can do it all, and will be complemented by rookie Joshua Kelley on the power side this season. Pass catchers Mike Williams, Keenan Allen and Hunter Henry are quite a solid trio, but there are big question marks on the trigger man this season. Both journeyman Tyrod Taylor and rookie Justin Herbert will get starts this season, but it is unlikely the quarterback play is good enough to push this team into playoff contention.
The defense is headlined by the best secondary in the league, which is absolutely the strength of this team. The defense as a whole should shift from top third to top five overall, and they were sound enough in 2019. This defense is being built to combat Mahomes and company, but it will sadly be wasted in 2020, as the coaching and quarterback play will not be at the level to compete with the Chiefs. This is a team to watch in 2021 if either Herbert shows he can be a franchise quarterback, a coaching change is made, or both.
This is a very young team with so very many promising youthful options in place. While 2020 is likely a developmental year, the arrow is pointing up for 2021 and beyond. Perhaps the biggest question mark is how much of a step forward second year quarterback Drew Lock can take. He is absolutely surrounded by high end and young talent, and now buoyed by high end bell cow Melvin Gordon in the backfield. At wide receiver, the team's unit in 2019 had only Courtland Sutton that was anything more than a replacement level player. The team addressed this in a big way and perfectly in the draft, using first and second round picks on Jerry Jeudy and KJ Hamler. Jeudy is something of a sure thing and Hamler could prove to be the steal of the entire draft. Additionally, second year tight end Noah Fant has essentially a limitless ceiling as a pass catcher and this will be a fun offense for years to come. This season will have some youthful growing pains and it won't be a finished product by any means. The most important thing to watch this season is the development of Lock and whether he will be the signal caller of the future.
The defense is very average and may even take a step back in 2020. The focus of the 2020 offseason was on the offense and it is highly likely we see this unit addressed in the 2021 offseason. There is no glaring strength or weakness here, just very mediocre.
A .500 record should be considered a success for this squad in 2020. Essentially they should want something to build upon going into next season.
Simply put, this seems like too short of a line for this team. If I'm setting their divisional odds for this team, I'm setting it at +3000 or higher. Jon Gruden returns as head coach, and more notably, Derek Carr returns at quarterback. Carr has established himself as just a low end starter in the league, and essentially does not have room for improvement. The offense should run through running back Josh Jacobs and tight end Darren Waller as they attempted to improve last year's putrid wide receiving corps, but I fear they have failed miserably. They over drafted underwhelming wide receiver Henry Ruggs in the first round, and that could easily become a wasted pick. They also selected Bryan Edwards in the draft, who could immediately be the top guy in the unit. After all, when camp reports are positive on Nelson Agholor, well, the competition must be absolutely poor. The building of this team is behind schedule and they should be considered less than an afterthought in 2020.
The Chiefs will win the division, but we are also not going to lay -455. Look to the other divisions for better plays in 2020.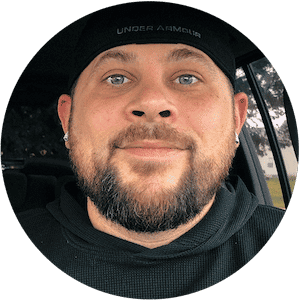 TJ Calkins
TJ Calkins was raised in a gambling loving household. He knew how to handicap horse races and follow line movements well before his tenth birthday. While sports betting remained a passion into adulthood, poker and Daily Fantasy Sports also became passions and remain as such today.