2020 AFC South Preview – Prediction and Best Bet
August 20, 2020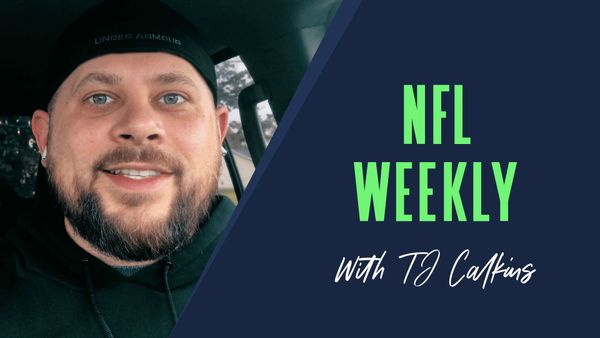 Thanks for stopping back for the fifth division in our eight part series. We are covering every division to get you primed for the NFL season. We will provide some insight on each team in the division, what to expect in 2020 and ultimately the pick to win each division and whether or not that team is worth a wager.
With the 2021 season up and running we've got some interesting 2021 AFC South Betting Picks for you.
Previous Division Reviews
We are working our way from east to west by division, and the next one up is the AFC South. This division has three teams that have very realistic playoff chances, but one that stands out as head and shoulders above the rest. The odd thing is it is not the team favored to win the division. Value warning ahead!
The current odds for the AFC South are as follows:
🏈 Indianapolis Colts +120 🏈
🏈 Tennessee Titans +160 🏈
🏈 Houston Texans +350 🏈
🏈 Jacksonville Jaguars +2200 🏈
This line is something of a head scratcher for me, as I would put the Colts on par with the Texans in terms of their divisional chances. After the sudden retirement of franchise quarterback Andrew Luck, the team was left with only stop gap Jacoby Brissett as their signal caller in 2019. They addressed this in free agency, bringing in long time Charger starter Philip Rivers. Rivers is an upgrade on Brissett, but he is far from an elite option at this juncture of his career. Rivers has quite a questionable deep ball, which will not mesh well with the wide receivers they have in place. TY Hilton leads that corps, with Parris Campbell and Michael Pittman behind him as developing players. The Colts also drafted stud running back Jonathan Taylor, which should help the offense create and sustain drives. The success of the offense as a whole will likely be determined by how much Rivers has left in the tank.
The defense is painfully mediocre, and will not win nor lose many games on its own performance. They ranked eighteenth in scoring defense and sixteenth in yards allowed in 2019, and something quite similar this season should be the expectation.
They are very likely to improve upon their 7-9 record from 2019, but to get to the 11 or 12 wins that are likely needed to take the division, that feels like asking for far too much. Coach Reich is quite competent, and will get the most out of the roster, the problem is the roster is not on the level of the…
Betting Play: Titans +160
The Titans did not win the division last season, but they did make the playoffs as a wild card, and went all the way to the AFC Championship game. The mid season quarterback change to Ryan Tannehill was the biggest and most successful move of any personnel change in 2019, and the offense was highly effective with Tannehill under center. After starting 2-4, the change to Tannehill was made and the team went 7-3 down the stretch, securing a playoff berth and winning a pair of road playoff games at both New England and Baltimore, before falling short at the eventual Super Bowl champ Kansas City. They brought Tannehill back in the offseason, and his competent play once again paired with bell cow Derrick Henry makes them team a legitimate threat once again in 2020. Mike Vrabel and staff are building something, and have the look of a multi year contender. Second year wide receiver AJ Brown is also poised to take a step forward in 2020, which would spell trouble for the rest of the league.
With the success of the running game, the task normally handed to the defense is to protect leads. They did their job in 2019 as they were twelfth in scoring defense but 21st in yardage allowed. Much of the yardage allowed came against the pass as they forced teams to throw as they were playing from behind, and I would label this unit better and more effective than their final season ranks would reflect.
With the core that made a conference championship game run returning, it is quite an attractive play to take the Titans to win this division at +160. The mispricing of the Colts brings us a value spot to attack with the Titans.
Strong presence in US
Wide range of betting options
Generous bonus offers
UP TO $1000 BONUS
Great promotions
Best Multi interface platform
Easy registration process
UP TO $1000 BONUS
One of the Largest Gambling Sites in the US
Offers Casino, Sportsbook & DFS
Great Promotions
UP TO $1000 BONUS
Last year's divisional champs had something of a tumultuous offseason. After essentially lucking into a divisional crown with a 10-6 record despite a negative point differential (the Texans were -7 on the season. The Titans were +71), a repeat in record became a much longer shot. Coach Bill O'Brien takes a lot of heat, some deserved, some not deserved, but I believe he set the franchise back this offseason. He traded arguably the top wide receiver in football in Deandre Hopkins to the Cardinals for running back David Johnson, who appeared to be fully cooked in 2019. Even if Johnson can regain something of his previous form, this will be a net loss for the offense, as they brought in Brandin Cooks to replace Hopkins. The wide receiving corps Deshaun Watson will be targeting now has Will Fuller and Randall Cobb with Cooks and it will be a steep test to see if this group can function at a high level without the extra attention in coverage paid to Hopkins.
The defense was high end from a yardage allowed perspective, ranking fifth in the league, but that did not translate to scoring defense as they were nineteenth in the league in that department. The yardage figure is also misleading as they were dead last in the league in yards per play allowed. This means a schedule against faster paced offenses would have truly inflate the overall yardage figure. This unit is close to average as a whole, but it is behind the top two teams in the division and we could see a step back in 2020.
The 10 win season in 2019 has very many symptoms of luck to it, and anything close to that win total should be considered a success in 2020. More realistically they should be in the 6-8 win range and despite winning the division last year, it is correct to have them a distant third in terms of odds to win.
Jacksonville Jaguars +2200
Betting Play: Titans +160
The line says it all on what to expect this season. The Jags return Gardner Minshew at quarterback, who showed he can be a competent starter in the league, but any real ceiling to be attained is a massive question mark. The offense as a whole was fourth worst in the league in points scored in 2019. Some improvement under new offensive coordinator Jay Gruden can be expected, but there is just too much ground that needs to be made up to consider the Jaguars a remote threat in the division. A bright spot on the offense should be the ascension of third year wide receiver DJ Chark, who projects to have a big year as the alpha.
The defense, after being a very high end unit just two seasons ago, was a mess in 2019. They were 21st in scoring defense and 24th in yardage allowed and additionally third worst in the league in yards per play allowed. This is not a unit that will return to form, and it could be a long season for the Jags on both sides of the ball.
The best bet in this division, and perhaps any division, is the Titans at +160. Be sure to have this play at or neat the top of your bet sheet when placing divisional bets.
Strong presence in US
Wide range of betting options
Generous bonus offers
UP TO $1000 BONUS
Great promotions
Best Multi interface platform
Easy registration process
UP TO $1000 BONUS
One of the Largest Gambling Sites in the US
Offers Casino, Sportsbook & DFS
Great Promotions
UP TO $1000 BONUS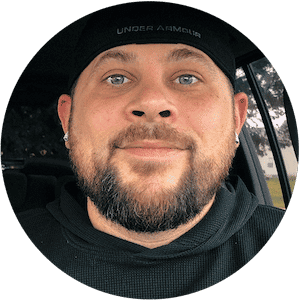 TJ Calkins
TJ Calkins was raised in a gambling loving household. He knew how to handicap horse races and follow line movements well before his tenth birthday. While sports betting remained a passion into adulthood, poker and Daily Fantasy Sports also became passions and remain as such today.