Berrettini vs Otte Prediction: US Open Tennis Betting Picks
September 6, 2021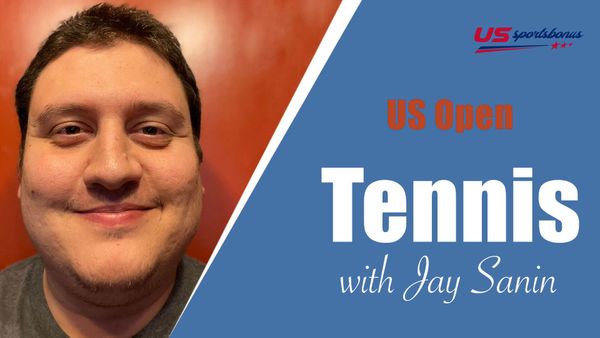 Berrettini vs Otte is one of four matches on Monday that will decide who is going to the quarterfinals of the 2021 US Open. Berrettini comes into the match as the player with the higher seed, but Otte has played some exceptional tennis to get to this stage of the tournament. In today's men's tennis betting picks, we look at the path both men have taken to the round of 16 and select our best bet for this matchup.
Matteo Berrettini vs Oscar Otte Betting Pick
Berrettini vs Otte Pick: Over 34.5 games (-115)
One of the Largest Gambling Sites in the US
Offers Casino, Sportsbook & DFS
Great Promotions
Get $1000 bonus
Matteo Berrettini has made it to the round of 16 at the 2021 US Open, but his path to get there has been anything but pretty. The Italian needed two tiebreaks to beat Jeremy Chardy in straight sets, beat Corentin Moutet in four sets, and took five sets to beat an in-form Ilya Ivashka. Here, Berrettini will play with the knowledge that a win likely means a rematch of the Wimbledon final against Novak Djokovic in the quarterfinals.
For Berrettini, some sloppy play has forced him to play more tennis than he may have wanted to in the first week of the tournament. In his last two matches, the Italian has been responsible for 122 unforced errors. In his first six matches at this year's Wimbledon, before he was tasked with facing Novak Djokovic, he totaled 167 errors from the first round to the semifinals. Given that he hadn't played much tennis between Wimbledon and the US Open, the elevated error counts are somewhat alarming.
Oscar Otte, meanwhile, has won six matches in New York during this US Open campaign. He had to qualify to get here, winning multiple three-set matches just to get into the main draw. The German has since beaten Lorenzo Sonego, Denis Kudla and Andreas Seppi to get to the round of 16. As he wasn't expected to get here, Otte is playing with house money, so to speak.
If Otte is going to have a chance at upsetting the Italian number one and setting up a likely date with Djokovic in the quarters, Otte will have to fire in his first serve at a high rate. Otte is winning 77% of his first serve points in the main draw of this tournament. But he has only made over 60% of his first serves once, which could cost him this match against one of the top players in the world.
Berrettini vs Otte has been played one time previously, with that match also coming at a Grand Slam event. Berrettini took Otte down in four sets at the 2018 French Open, with Berrettini beating the German on his best surface historically. But Otte was able to take the first set behind an effort where he won 16 of his 18 first serve points.
In this match, Berrettini should get the job done and advance to the quarters, where a mouth-wagering rematch with the world number one should take place. But Otte is more than capable of taking at least a set against Berrettini, especially with Berrettini hitting errors left and right over his last two matches. Expect this match to go over the total of 34.5 service games, as Berrettini should continue to have competitive matches in New York.
Berrettini vs Otte Pick: Over 34.5 games (-115)
One of the Largest Gambling Sites in the US
Offers Casino, Sportsbook & DFS
Great Promotions
Get $1000 bonus
What are the current odds to win the US Open?
The current odds to win the US Open have Novak Djokovic as a -135 favorite to win the tournament. Behind him is Daniil Medvedev at +200, thanks to the dominant start he has had in this tournament. And Sascha Zverev is behind both of them at +600, as the final player in the draw at under 35/1 odds to win the US Open at DraftKings Sportsbook.
Can Van de Zandschulp put pressure on Medvedev?
There is very little chance that Botic Van de Zandschulp can put pressure on Daniil Medvedev in their quarterfinal match on Monday. Van de Zandschulp has been a phenomenal story, but he is going to be derailed by the combination of defense and power that he will see from Medvedev. Unlike Diego Schwartzman, Medvedev can turn his defense into a powerful attack, which will have a huge bearing on the outcome.
Who will win Harris vs Opelka?
The match between Lloyd Harris and Reilly Opelka really could go either way, as both players are playing phenomenal tennis at this point in the US Open. Opelka is the slight favorite, though, and should have the backing of the home crowd as he is the last remaining American man who isn't facing Novak Djokovic today. Opelka will get the job done and advance to the quarters.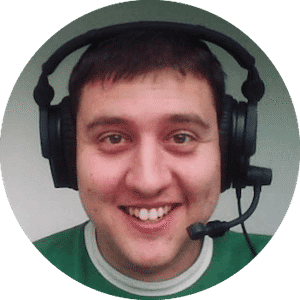 Jay Sanin
Jay Sanin is a sports writer and broadcaster from Albany, NY. He has covered sports betting and the gambling industry since 2013.