Auger-Aliassime vs Donskoy Prediction: US Open Betting Picks
August 29, 2021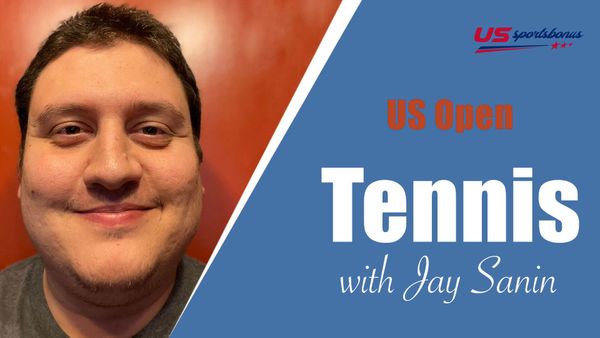 Auger-Aliassime vs Donskoy is one of over 30 matches on the Monday schedule to open the 2021 US Open. In this match, a top-15 player in the world takes on a qualifier who will look to pull off an upset and make another impact in the first round of a major main draw. In this round of ATP tennis predictions, we make our Auger-Aliassime vs Donskoy predictions as the final major of the 2021 season kicks off.
Felix Auger-Aliassime vs Evgeny Donskoy Betting Pick
Auger-Aliassime vs Donskoy Pick: Auger-Aliassime -2.5 sets (-120)
Felix Auger-Aliassime comes into the 2021 US Open playing some of his best tennis in his most recent event. He made it to the quarterfinals of the Cincinnati Masters, where he beat Marton Fucsovics, Karen Khachanov and Matteo Berrettini before falling to Stefanos Tsitsipas. Against Tsitsipas, he went three sets and showed the kind of fight necessary to make a run at a tournament as tough as this one.
For Auger-Aliassime, his biggest vulnerability tends to come from a less than stellar first serve percentage, while he has won just 51% of his second serve points over the last year on hard courts. But the Canadian has been playing almost exclusively top-100 players during the summer hardcourt season, and should see better numbers against a player outside of the top-150 in Donskoy, who has not seen the best competition of late.
Evgeny Donskoy had to qualify for the US Open, beating Ramkumar Ramanathan, Marius Copil and Zane Khan to make the main draw. In the first round, Donskoy will look for just his second main draw win during the summer hardcourt season, after he picked up a first round victory over Jason Jung in the first round at Los Cabos. But Donskoy hasn't been able to get a win over a current top-150 player on this surface since he beat Mikael Ymer in the qualifiers for the February 2020 event in Dubai.
Donskoy hasn't won a set in a main draw match at the US Open since 2017, when he went up a set and two breaks against Andreas Haider-Maurer before Haider-Maurer was forced to retire. He then lost in the second round in straight sets at that tournament, and hasn't won a set in a US Open loss since he went five with Steve Johnson in 2016. Against a tougher caliber opponent than he is used to, things could go sideways in a hurry for Donskoy.
The key to this match is going to be whether or not Auger-Aliassime can limit his mental mistakes and keep the ball in play. But the Canadian has a huge chance to go deep in this tournament, as his potential round of 16 opponent in Andrey Rublev has had problems against top players in the New York heat. Expect Auger-Aliassime to get off the court quickly and move into the second round easily.
Auger-Aliassime vs Donskoy Pick: Auger-Aliassime -2.5 sets (-120)
What are some other bets worth making on Monday?
If you have the intestinal fortitude to bet on a Benoit Paire match, he is at a very affordable price against Dusan Lajovic in round one of the US Open. Lajovic struggled in the first round here last year against Egor Gerasimov and could very well struggle against the unpredictable Paire as well.
Is Kyrgios going to beat Bautista-Agut?
It feels very unfair that Nick Kyrgios and Roberto Bautista-Agut have to face off in the first round of the US Open. But Kyrgios certainly is capable of beating the Spaniard. The question, as always, will be whether or not Kyrgios cares to do so. If he does, he could win, or the more emotionally stable Spaniard could pick at his weaknesses and win himself.
Can Ivo Karlovic make Rublev sweat in round one?
It isn't likely that Ivo Karlovic is going to have much for Andrey Rublev in their first round match. But it is hard not to cheer for Karlovic in what could be his final action at this venue against a player with a bright future ahead of him like Rublev. At the very least, it would be nice to see a competitive match.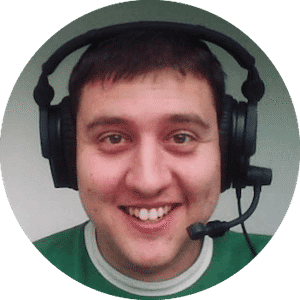 Jay Sanin
Jay Sanin is a sports writer and broadcaster from Albany, NY. He has covered sports betting and the gambling industry since 2013.