2020 French Open Betting Picks – Round 4, Day 1
October 3, 2020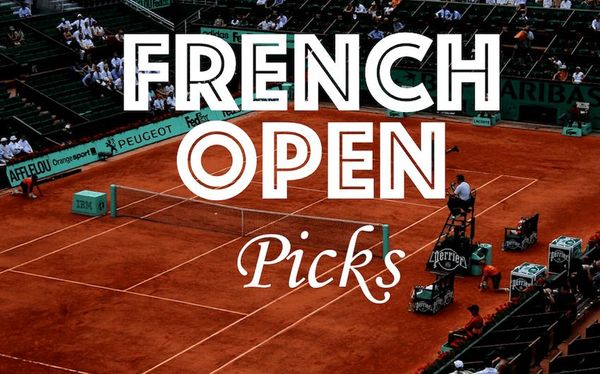 The field in the men's draw of the 2020 French Open is down to just 16 players. Among those 16 players are two young stars in Alexander Zverev and Jannik Sinner. With both players competing at a high level at Roland-Garros, the winner of this contest could compete with Rafael Nadal and Novak Djokovic for the title next Sunday. In this round of French Open betting picks, we focus on this tilt between future greats.
Alexander Zverev vs. Jannik Sinner
Sascha Zverev has bounced back nicely from his failure to capture the US Open last month. The German has won nine of the 11 sets he has played on the Parisian clay. After a first round win over Dennis Novak, Zverev won a five setter over Pierre-Hugues Herbert. Zverev followed that up with a straight set win over Marco Cecchinato, who has had plenty of success of his own at Roland-Garros in the past.
Zverev's performance on serve will determine how this match goes for him. In his two straight set wins in this tournament, Big Z faced a combined four break points. In his five setter with Herbert, he faced 14 break points. The second serve is always a barometer of how the day will go for Zverev as well. He had a combined seven double faults against Novak and Cecchinato. Against Herbert, he tossed in 11 double faults. Against a grinder like Jannik Sinner, Zverev must avoid self-inflicted wounds.
Jannik Sinner's coming out party at Roland-Garros has been straightforward so far. He started his tournament with a surprising straight set win over David Goffin. He has since followed that performance with straight set victories over Benjamin Bonzi and Federico Coria. His run to the fourth round is a career-best at a major, and the 19 year old should progress much further in the future.
If he is going to beat Zverev to reach his first ever major quarterfinal, Sinner will have to improve from the form he displayed against Coria in the third round. Though he won in straight sets, Sinner had 48 unforced errors to 44 winners. That kind of ratio is passable against players outside of the top-50, but can get a player into trouble against a top competitor like Zverev.
This is the first ever matchup between Sascha Zverev and Jannik Sinner. Stylistically, the advantage has to go to Zverev in this match. The German's first serve is a weapon that Sinner cannot replicate at this stage of his career. Zverev has amassed 30 aces through three matches in this tournament, while Sinner has just five. In a match where both players should find themselves having to get out of trouble on serve, Zverev's serve is a get out of jail free card that Sinner does not yet possess.
Sinner will be one of the great players on tour in the future, as his rise up the rankings has been impressive so far. But that day is not today, and he should be taken care of by the superior Zverev here. The match may not be wrapped up in straight sets, as Zverev's erratic serving always has the potential to betray him. But Zverev should cover the games spread in this match against an overmatched opponent.
Pick: Alexander Zverev -3.5 games (-112) over Jannik Sinner
2020 French Open Betting FAQ
How does spread betting in tennis work?
Betting against the spread in tennis is interesting, as bettors are wagering on the total number of service games won by each player across all sets. The spread number is then added to or subtracted from the number of total games won by the player in the match. This type of bet works in the favor of players who win sets in more lopsided fashion.
Does a player need to win the match the cover the spread?
No, it does not matter if a player wins a match for the spread market in most cases. Though winning a match certainly makes it easier to cover the spread, there are plenty of cases where losing players cover the spread. If a losing player wins one or two particularly lopsided sets, they can easily cover in this market.
Can I bet on spreads for sets won also?
Yes, in addition to service games won, there are spreads available for total sets won too. Betting on a player -2.5 sets at a Grand Slam is something we have done regularly during our tennis picks during the French Open. That market can add value on a favorite who is expected to win their match in straight sets.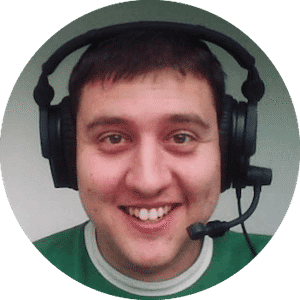 Jay Sanin
Jay Sanin is a sports writer and broadcaster from Albany, NY. He has covered sports betting and the gambling industry since 2013.