2020 French Open Betting Picks – Round 3, Day 1
October 1, 2020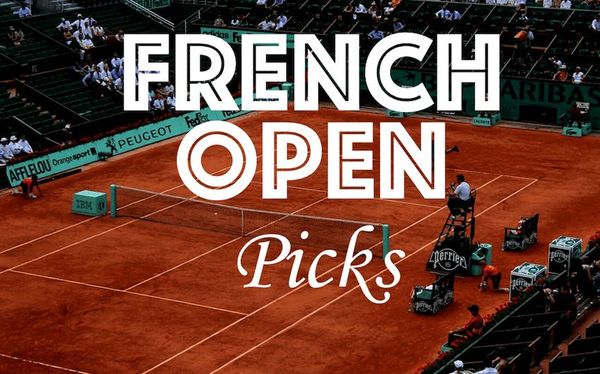 As the third round of the 2020 French Open gets underway, the better clay court tennis players in the world are emerging from the field to remain in contention for a major title. Among those still in the field include one of the brightest young stars in the sport of tennis today. In this round of French Open betting picks, we dig deeper into that young star's third round match while looking to win a sixth consecutive betting selection at Roland-Garros.
Federico Coria vs. Jannik Sinner
Federico Coria's path to the third round at Roland-Garros has been an interesting one. He bet Jason Jung in straight sets in the first round, before beating Benoit Paire in the second. More accurately, he let Benoit Paire beat himself in their second round match. Paire hit an astonishing 79 unforced errors in his match against Coria, giving the Argentine an easy path to a four-set victory over the higher seeded player.
Coria split the first two sets with Paire. He won a tiebreak over the Frenchman in the first set, before dropping the second. Both the third and fourth sets went convincingly to Coria. In those final two sets, Coria broke Paire a combined six times. In the fourth set, Paire was broken in all four of his service games to seal his fate in the tournament.
For Coria, an impressive start to the tournament has been dimmed by the competition he has played. Jung is anything but a clay court specialist, while the mercurial Paire certainly did not bring his best in the second round. In this match, Coria will finally be tested by a true clay court player in Sinner. That could be bad news for the player who entered this tournament at number 99 in the world.
Jannik Sinner started his French Open campaign with a statement win over David Goffin. He followed that up by beating Frenchman Benjamin Bonzi in straight sets. As a whole, Sinner has played six sets at Roland-Garros in this tournament and has won all six of them. More impressively, Sinner has only been broken four times in those six sets, as his serve has not been vulnerable for much of this campaign.
In those two matches, Sinner has only faced 11 break points in total in six sets. For a frame of reference as to how strong that is, consider that Coria has faced a total of 38 break points in his two matches. The 19 year old Italian has handled himself better than virtually any player outside of Nadal and Djokovic so far in this tournament, something that could continue in a favorable matchup against Coria.
This is the first time that these two players have met in a competitive match. Both competitors took part in the Rome Masters just a couple of weeks before the start of this tournament. Both scored at least one main draw win, with Coria making it to the second round before falling to Matteo Berrettini and Sinner getting to the round of 16 before falling to Grigor Dimitrov.
As this match wears on, expect the 19 year old Sinner's ability to protect his serve to be the difference maker. Coria has shown that he is no stranger to getting himself into harm's way while serving. Against an opponent like Sinner, who is rocketing up the rankings at a young age, he will be made to pay for his lack of dominance on serve. Sinner will get the job done in straight sets at close to even money.
Pick: Jannik Sinner -2.5 sets (-106) over Federico Coria
How does set betting work?
The set betting market allows bettors to apply a handicap to the number of sets won by a player in a match while making tennis picks. For example, if you pick Jannik Sinner -2.5 sets over Federico Coria, Sinner would need to win 3-0 for that bet to win. Conversely, bettors could take 2.5 sets with Coria and win if the match finishes with any other score.
What tennis balls are being used at the French Open?
This year, Roland-Garros made the decision to switch to a Wilson brand tennis ball for the French Open. This ball is said to be slightly heavier than the tennis balls that were used in the past at this tournament. This means that players have to hit the ball harder to achieve the same results and that the ball lands lower in the strike zone for players regularly.
Who is going to win the French Open?
The French Open is still totally up for grabs at this point. Rafael Nadal, Novak Djokovic and Dominic Thiem are the favorites to win the tournament. But there are still a number of players below them who can take down the title as well. With such an abrupt clay court season, many top players didn't get a full season to prepare for this event.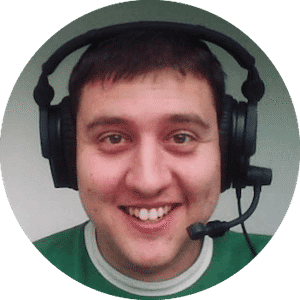 Jay Sanin
Jay Sanin is a sports writer and broadcaster from Albany, NY. He has covered sports betting and the gambling industry since 2013.