2020 French Open Betting Picks – Round Two, Day One
September 28, 2020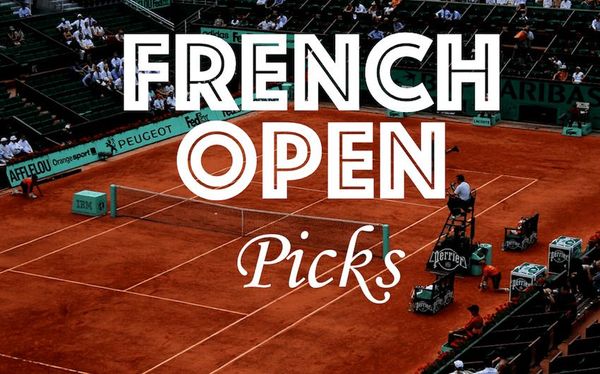 As the French Open heads into the second round, players will look to build off of the momentum that they built on the clay courts of Roland-Garros. But as the field dwindles, the players will have to face opponents who are better equipped to play on the Parisian clay. After three straight winning French Open betting picks, my selection on the first day of round two features one of the remaining French players in the tournament.
Benoit Paire vs. Federico Coria
Benoit Paire had lost both of his clay court matches in 2020 prior to his first round match at Roland-Garros. Paire defeated Kwon Soon-woo in straight sets in the first round as a slight underdog. The Frenchman took advantage of Kwon's complete lack of familiarity with clay court tennis, breaking his Korean opponent seven times in three sets. Against a South American opponent, Paire is likely to face a stiffer challenge this time around.
Paire was far from invincible on his own serve. He was broken four times by Kwon, which he will need to tighten up if he wants to advance to the third round of this tournament. How well Paire performs will depend largely on his mentality throughout this second round match. If Paire can keep his head in the match the way that he did in the first round, he has a decent shot to advance as a slight favorite this time around. If not, he could be gone before the middle weekend of the tournament.
Federico Coria also took advantage of a first round match against an opponent who is not well-versed in clay court tennis. He won in straight sets against Jason Jung of Chinese Taipei. Those three sets were far from straightforward for Coria, though, as he faced two tiebreaks en route to the victory. Perhaps concerning for Coria heading into this match with Paire is the fact that the Argentine's serve was under constant duress.
Coria was broken seven times by Jung throughout their match. He faced 23 break points in just three sets, saving 16 of those break points along the way. Against a bigger hitter and a better clay court player in Paire, Coria will not be able to get away with putting himself into vulnerable positions on serve as often in the second round.
One area where Coria will have a decided advantage over Paire will be in his mentality. Coria is a less volatile player than Paire, which could bode well over the long haul of a best-of-five set match. While Paire is the more talented player, his inability to maintain a consistently high level could open the door for Coria to sneak past him.
Coria and Paire have yet to face one another in competition, with this Grand Slam match serving as a huge opportunity for Coria to score a signature win on his favored surface. While it is hard to predict whether Paire will keep his head on straight from match to match, expect a difficult match for both players, and for this match to extend at least into the fourth set. This match will go over the total number of service games, as both players look to secure some much needed ranking points.
Pick: Over 37.5 games played (-120)
How does French Open totals betting work?
Making tennis picks on French Open totals requires bettors to determine whether a match will end in over or under the total number of service games listed. Bettors should keep in mind that matches in this tournament are best of five sets. It should also be noted that the tiebreak in any set that reaches one counts as one service game.
Where can I bet on the French Open?
Bettors can wager on the French Open at sportsbooks that are legal in their own states. Each state has their own laws pertaining to sports gambling, with different states permitting different sportsbooks to operate within their borders. Every bettor should check their own state's laws and list of available sportsbooks before they attempt to place their bets.
Is the French Open usually in September?
No, the French Open usually takes place from late May to early June each year. During the coronavirus pandemic, that time frame was not possible, which resulted in the date change for the 2020 tournament only. Next year, the French Open will return to its regular spot on the tennis calendar.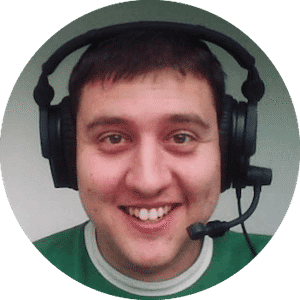 Jay Sanin
Jay Sanin is a sports writer and broadcaster from Albany, NY. He has covered sports betting and the gambling industry since 2013.