NFL Divisional picks quarterly review
October 11, 2020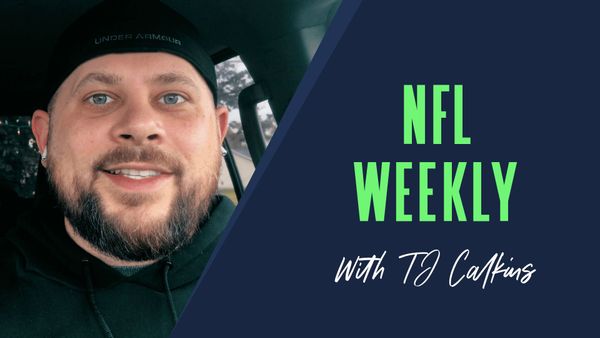 With the NFL season reaching the quarter poll, I wanted to briefly take a look back at our divisional previews and recommended bets for divisional winners.
The results so far are exceptional, which is needed as I've had a rough start to the season from a games perspective. Let's run through each division and present some NFL predictions.
Betting Play: Browns +500
After an ugly week 1 loss to the Ravens, the Browns have gelled as a team and won three in a row. They sit at 3-1, a half game back of the Steelers, who they will still play twice. This one feels very good and quite live at +500
Betting Play: Titans +160
The Titans sit at 3-0 atop their division, but are currently going through COVID-19 nightmares. I strongly believe this one cashes but they could be in for their first loss of the season in week 5 against the Bills.
Betting Play: None
The Chiefs were the obvious division winner and sit atop the division at 4-0. There was simply no need to lay the monster figure required on the Chiefs.
The Bills are a perfect 4-0 and already have a two game lead in the division. This one feels like it was larceny and is quite a favorite to cash at a plus figure.
This long shot is looking live, sitting at 4-1 after a Thursday night football win against the Bucs. They trail the Packers by a half game in the division, but are quite live at a very large plus figure.
Betting Play: Saints -130
The Saints are currently a half game back of the Bucs in the division. I still favor the Saints for this division, but it is admittedly wide open between them and the Bucs. The Panthers have also made their presence known while the season is essentially over in Atlanta.
Betting Play: None
The most difficult division to call is showing why. The Rams are one game back of the Seahawks with the 49ers and Cards two games back. This one is still wide open.
Betting Play: Eagles +140
There is good news and bad news here. The bad news is the Eagles are just 1-2-1. The good news trumps the bad news however, as that record currently leads the division and the Eagles still look like the best bet to win football's weakest division.
If the season ended today, the divisional plays would end 3-3 for +0.9 units. Profit is always nice, but we have two very live plus teams in the Browns and Bears nipping at the heels of the divisional leaders. This could improve.
TJ Calkins
TJ Calkins was raised in a gambling loving household. He knew how to handicap horse races and follow line movements well before his tenth birthday. While sports betting remained a passion into adulthood, poker and Daily Fantasy Sports also became passions and remain as such today.