2020 ATP Rome Masters: Quarterfinal Picks
September 18, 2020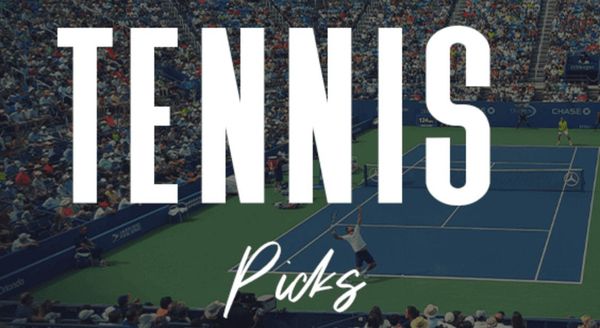 The quarterfinals of the ATP Rome Masters this year are especially significant, given that there are fewer clay court tournaments than usual this year on the ATP Tour. Without the string of clay court events that usually come before the French Open, players who have reached this stage in Rome will need to earn all of the ranking points that they can to give themselves a boost in the rankings with fewer opportunities to do so. And while Novak Djokovic and Rafael Nadal are expected to maintain their stranglehold on another high-profile tournament, there is one under the radar match that bettors should look at when making their ATP Rome betting picks for the quarters.
Matteo Berrettini vs. Casper Ruud
The lone Italian left in the draw after Jannik Sinner and Lorenzo Musetti were knocked out in the round of 16, Matteo Berrettini is continuing to prove that he is one of the best players in all of tennis. Despite not playing a competitive match on clay since last year's French Open, Berrettini has rolled through both of his matches so far in Rome. He has won all four sets he has played, putting away Stefano Travaglia and Federico Coria in straight sets.
Berrettini dropped just six service games to get through Coria in his first match. His win over Travaglia was much more challenging, as he needed two tiebreaks to get past his countryman. Perhaps concerning heading into this match is the fact that Berrettini has been broken in three of the four sets he has played so far in Rome, even if he has returned the favor in each set while returning serve.
In 2019, when he played way more competitive matches on clay, Berrettini held serve in 85.9% of his service games on the surface. Only Rafael Nadal, Roger Federer and Sam Querrey posted better numbers in that department last year. But it should be noted that Berrettini's opponent in this match was in the top-15 in holding serve on clay last year as well, which could be an issue given the Italian's struggles keeping his service games clean so far in Rome.
Casper Ruud played 10 matches on clay early in 2020 before the COVID-19 pandemic shut the sport down. He took part in the South American clay court swing, winning the tournament in Buenos Aires and reaching the final in Santiago. Ruud is 11-2 on clay courts in competitive matches in 2020, including a 3-0 start in Rome that has featured wins over Karen Khachanov, Lorenzo Sonego and Marin Cilic.
Ruud's win over Cilic yesterday was very impressive, as the Norwegian did not get broken once by the hard-hitting Croatian. After winning the first set 6-2, Ruud faced a tiebreak in the second set with the opportunity to close the match out in straight sets. He did just that, showing tremendous poise late in the breaker to win it 8-6 and move to the quarters.
Over the last year, Ruud has claimed breaks in over a quarter of his opponents' service games on clay. Against the big serve of Berrettini, those breaks may be difficult to come by, but Coria and Travaglia both proved them to be attainable as players who are both inferior to Ruud. While Berrettini will give his all in his home country, expect Ruud to grind out a few breaks in this match and to advance to the semifinal, where a huge opportunity against Djokovic likely awaits.
Pick: Casper Ruud (+125) over Matteo Berrettini
Strong presence in US
Wide range of betting options
Generous bonus offers
UP TO $1000 BONUS
Great promotions
Best Multi interface platform
Easy registration process
UP TO $1000 BONUS
One of the Largest Gambling Sites in the US
Offers Casino, Sportsbook & DFS
Great Promotions
UP TO $1000 BONUS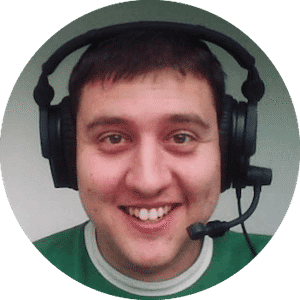 Jay Sanin
Jay Sanin is a sports writer and broadcaster from Albany, NY. He has covered sports betting and the gambling industry since 2013.