UFC 262 Predictions & More
May 13, 2021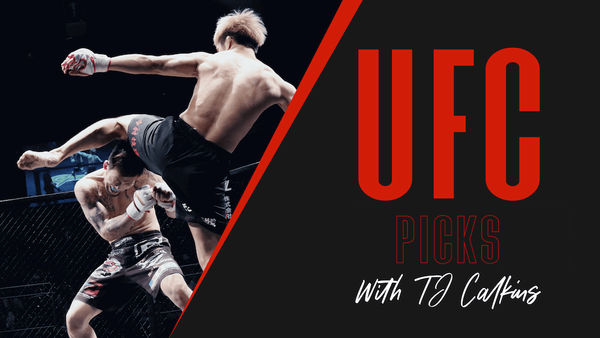 UFC 262, here we go! A new lightweight champ will be crowned, and it's going to be an incredible show. This fantastic pay per view card is headlined by Charles "do Bronx" Oliveira taking on Michael Chandler for the vacant lightweight championship. In the co-main event, Tony Ferguson returns in an attempt to prove he has something left in the tank in a banger with Beneil Dariush.
Great promotions
Best Multi interface platform
Easy registration process
UP TO $1000 BONUS
UFC 262 Predictions
The remainder of the pay per view portion of the card does not bring the same star power, but it does bring quality matchups, and ones we will attack from a betting perspective. Of course, the card took a slight hit with the one week delay of the Edemn Shahbazyan vs Jack Hermsson fight, but there is still plenty of quality.
The undercard has plenty of intrigue as well. In the prelim headliner, Jacare Souza takes on lesser known Andre Muniz in a battle of two insanely high level BJJ fighters. There are other intriguing fights leading up to as well. Andrea Lee, a fighter who I believe has had some of the worst judging luck possible, takes on Antonina Shevchenko. Antonina is the sister of flyweight champ Valentina Shevchenko.
On a lower level, the Gina Mazany vs Priscilla Cachoeira matchup truly brings stylistic intrigue. The Jordan Wright vs Jamie Pickett matchup is a likely fight to bring us a KO. We will also see if Lando Vannata is able to bounce back against Mike Grundy or if Grundy will be able to grind Vannata down.
Be sure to take note, this event takes place in Texas, and there have been issues with the Texas Commission in the past. Those issues come from the judging, and to sum it up, the judging has been putrid and incorrect at times.
From a betting perspective, we will have four plays, but we will not have a bet on the main event or co-main event. With that being the case, I want to touch on those two fights.
The main event banger between Oliveira and Chandler is such an amazing fight, and truly has a wide range of outcomes. Michael Chandler stormed onto the UFC scene by starching the notoriously durable Dan Hooker in his promotional debut. Chandler is a very high end wrestler with very real power in his hands. He is the more powerful striker and boxer and is the better wrestler. He will have advantages in boxing range and in the spots where the fight is a bit dirtier. As evidenced by the Hooker KO, Chandler's power, at least early on in fights, is plenty enough to end his fights in his favor. Chandler is the stockier and stronger fighter and will have advantages in the clinch, assuming he doesn't get drug down to the mat or get a front choke cinched on him.
On the other side, do Bronx Oliveira is more of a rangy Muay Thai striker with a truly world class BJJ and submission game. In the striking portion, do Bronx will have to utilize movement to keep Chandler off of him. His striking is quality and has a sneaky power element to it, but he needs range to utilize it effectively. On the grappling side, do Bronx proved in his fight with Tony Ferguson that he is not just elite on the mat, but the best in the division. This holds true for top or bottom position. It remains to be seen whether Chandler will be brave enough to test the waters on the mat. If he is brave enough, he will be putting himself in the danger zone. If he is not, then the necessary constant closing of the distance that will be necessary for Chandler may be mitigated if he is not willing to follow through with takedowns. If it is the latter, it will open up more distance striking for do Bronx, creating a very even striking battle.
Ultimately, this fight likely comes down to the first two rounds for Chandler, and whether he can get do Bronx out of there with strikes. If he cannot, it is fair to think do Bronx is the better conditioned fighter. In turn, do Bronx will have a better chance of dictating striking range and/or dragging the fight to the floor himself. With the wide range of outcomes in this fight, we will not have a betting play, but if you're absolutely itching for action, Chandler in Round 1 at +500 provides the best value. Anything beyond that likely favors do Bronx. In any event and even without a betting play, I will not be missing this fight.
In the co-main event we have two well rounded savages in Tony Ferguson and Beneil Dariush colliding. Both are absolute aces on the mat and both are happy to stand and bang. This fight is much easier to analyze, but certainly not easy to wager on. The true question in this fight is whether Ferguson is cooked or not. This is evidenced by Dariush being favored. The simple answer is, if Ferguson is cooked, Dariush will have an easy night at the office. However if he is not cooked, the easy night at the office will belong to Ferguson. While it is something of an impossibility to give a true read on that, with Ferguson's last two fights having been against the best in the world, he has shown symptoms of real decline. I think anyone would be lying if they said they had a true read on that, so this is also a fight to sit out of from a betting perspective. Also like the main event however, it is not a fight you should dream of missing.
On to our wagers. We will have four flat plays on this card, all in tightly lined fights with three of which being slight underdogs. Let's get to the action.
Matt Schnell -165 vs Rogerio Bontorin
Fight is at 135 lbs and is -120 to end inside the distance.
Betting Pick: Bontorin +145
Great promotions
Best Multi interface platform
Easy registration process
UP TO $1000 BONUS
Katlyn Chookagian -140 vs Viviane Araujo
Fight is at 125 lbs and is +290 to end inside the distance.
Betting Pick: Araujo +120
Great promotions
Best Multi interface platform
Easy registration process
UP TO $1000 BONUS
Shane Burgos -135 vs Edson Barboza
Fight is at 145 lbs and is +125 to end inside the distance.
Betting Pick: Burgos -135
Great promotions
Best Multi interface platform
Easy registration process
UP TO $1000 BONUS
Antonina Shevchenko -130 vs Andrea Lee
Fight is at 125 lbs and is +280 to end inside the distance.
Great promotions
Best Multi interface platform
Easy registration process
UP TO $1000 BONUS
👊 Charles Oliveira via submission over Michael Chandler
👊 Beneil Dariush via KO over Tony Ferguson
👊 Jacare Souza via decision over Andre Muniz
👊 Mike Grundy via submission over Lando Vannata
👊 Jamie Pickett via KO over Jordan Wright
👊 Priscila Cachoeira via KO over Gina Mazany
👊 Tucker Lutz via decision over Kevin Aguilar
👊 Cristos Giagos via decision over Sean Soriano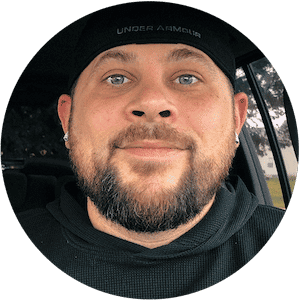 TJ Calkins
TJ Calkins was raised in a gambling loving household. He knew how to handicap horse races and follow line movements well before his tenth birthday. While sports betting remained a passion into adulthood, poker and Daily Fantasy Sports also became passions and remain as such today.