How to Approach Betting on the Cleveland Browns
October 12, 2020
No one knows sadness and disappointment, quite like fans of the Cleveland Browns. The Browns haven't had a winning season since 2007, seen the playoffs since 2002, or won a playoff game since 1994. So, it has been easy to figure out what to do when betting on the Browns.
Take them to lose.
More often than not, you would be right. But that does not appear to be the case anymore. With a win over the Indianapolis Colts in Week Five, the Browns are 4-1 and are riding a four-game winning streak.
Could this mean they might be good this year? Can fans bet on their team to win without it being a sucker's bet?
Maybe.
The 2020 Cleveland Browns
Expectations were a little muted for the Browns heading into the season. Fans wanted to believe because there is a lot of talent on the roster. But they believed last year only to see the team fall flat once again.
After watching their team lost to the Baltimore Ravens, 38-6, in Week One, fans had every reason to believe it was going to be more of the same. Baker Mayfield was unimpressive, the run game was okay, and the defense had no answer for Lamar Jackson. In short—it wasn't pleasant. Again.
But then an almost perfectly balanced offense (219 yards passing and 215 yards rushing) scored a win against the Cincinnati Bengals. Then they followed that one up with a win over Washington. Yeah, the offense did not blow anyone away, but thanks to a stellar effort by the defense, they didn't have to.
Everyone expected the Cowboys to bring them back down to Earth. But instead, they ran for over 300 yards and demoralized the Cowboys with a 49-38 win. Talk about a signature win, right? Maybe, but then again, Dallas had not been too impressive this season.
Okay, so maybe the Cowboys are not as good as we thought they were. But the Indianapolis Colts have a decent offense and the No. 1 defense in the league. It was not the Colts defense that ruled the day, though. No, it was Cleveland's as the Browns won 32-23.
Overall, the competition has not been too daunting. The Baltimore Ravens are one of the best teams in the NFL, but they destroyed the Browns. They did withstand a massive second-half push from the Cowboys and controlled the game against a good Colts team, though.
So, maybe they are not a great team, but a good team can win some games.
Is It Safe To Bet On The Browns?
As tempting as it may look, many fans will probably be leery about putting money down on the Browns. After that strong finish to the 2018 season, many felt good about putting money down on the Browns to win the Super Bowl and Baker Mayfield the MVP.
Things did not quite work out that way, though. With that in mind, why believe in them this year? No one lets their fans down quite as the Cleveland Browns do.
Could they do it again? Of course. It is possible, but it is also just as likely that things might work out for them. Does that mean they are a good bet to win the division? Not necessarily, but at BetMGM.com, there are other options.
The odds to win the division are as follows:
| AFC North winner | Odds |
| --- | --- |
| Baltimore Ravens | -164 |
| Pittsburgh Steelers | +220 |
| Cleveland Browns | +500 |
| Cincinnati Bengals | +25000 |
With how the Ravens dominated them in Week One and have continued to play, it is hard to imagine a scenario where they win the division. However, taking second in the division is a different story
| AFC North: team to finish second | Odds |
| --- | --- |
| Baltimore Ravens | +175 |
| Pittsburgh Steelers | +115 |
| Cleveland Browns | +250 |
| Cincinnati Bengals | +12500 |
Assuming the Ravens win the division, second place comes down to the Steelers and Browns. Now, you could wait until these two play in Week Six to put your money down. But then the odds will get shorter, and you will win less money.
Cleveland's offense has been generating a few more yards (total) and points than the Steelers. Pittsburgh's passing game is a little better, but Cleveland's run game is a lot better. The defining factor, however, could very well be the defense. While the Browns D has played well, Pittsburgh has one of the better ones in the league.
If you are optimistic about the Browns, take them to finish second at +250. There is some risk involved, but maybe not as much as you may think. For the pessimistic betters, the odds they finish in third are -182.
How should you bet? It all depends on your outlook.
Strong presence in US
Wide range of betting options
Generous bonus offers
Get $1000 bonus
Great promotions
Best Multi interface platform
Easy registration process
Get $1000 bonus
One of the Largest Gambling Sites in the US
Offers Casino, Sportsbook & DFS
Great Promotions
Get $1000 bonus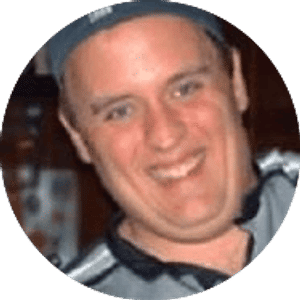 Travis Pulver
Travis a native-Texan which is where his love of football originated. But after moving around a lot when he was younger, he was able to develop an appreciation for the game and not just his favorite teams. He now lives in Indiana with his wife, Nicole, and two kids, Jackson and Addison. You can find him on Twitter at @FatManWriting.