Can the Dallas Cowboys Be Salvaged?
October 9, 2020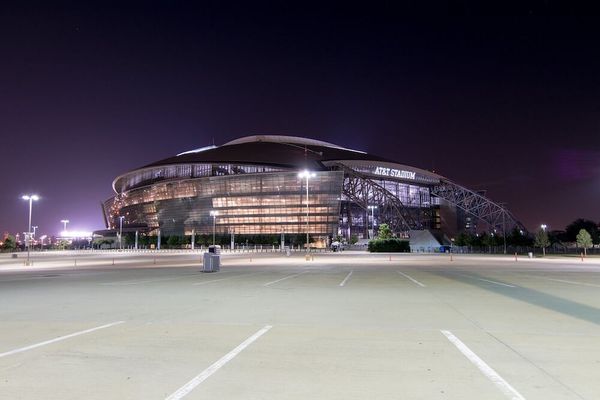 There were high hopes for the Dallas Cowboys entering the 2020 NFL season. They were favored to win their division (-127), was a shoo-in to make the playoffs (-260), and even had decent odds to win the NFC (+713) and Super Bowl (+1467).
But then the season started.
If you just look at the offense, you would think everything was great. Most teams would love to average 31.5 points and 500+ yards a game. While the mistakes are frustrating, the Cowboys should still be winning games when you generate offense as they do. But they have not been.
Part of the reason the offense has been so active is that the defense cannot stop anyone. They are giving up 430.5 yards a game and an NFL-high 36.5 points. Much like the offensive side of the ball, they make tons of mistakes in the process. So much so that many fans are advocating for Mike Nolan to get fired.
Jerry Jones has already come out publicly in support of Nolan. While it may seem necessary, it would be unprecedented to fire a coordinator during his first season. So, the Cowboys may be stuck with him for the time being. That, however, may not be their biggest problem.
A lack of effort may be, though:
"Our effort's been good. I mean, on certain plays some guys, I mean, me included, there may be a lack, but overall, the effort is there. I mean, you don't expect, we're in the NFL, you don't expect guys full speed for 70 plays. That's not possible…."

via ESPN
But even though they have a 1-3 record, they are still favored to win the division. Not so much because there is an underlying confidence they are going to turn things around. But because the rest of the division is playing even worse.
Somehow The Dallas Cowboys Are Still Favored To Win The Division
The Giants are looking like they might go winless this season. Washington already has one win against the Eagles, but it is unlikely they will get too many more. As for the Eagles, well—they lost to Washington. Carson Wentz is not playing well, which means the Eagles offense is lacking.
Their defense is not looking too hot, either, and they have been hit hard with injuries (especially on the offensive line). However, the Eagles have gotten off to poor starts in the past, cleaned things up, and then played well down the stretch. That is how they won the division last year (with the help of a Dallas implosion).
It would not be too shocking to see them do it again. The Eagles odds are not bad (+140, via DraftKings). It's not like Dallas is a heavy favorite at this point (-125).
When it comes to the NFC East, expectations are not high for any of the four teams. DraftKings has the win total for the eventual division champ at just 8.5 (over– -167; under– +137). Dallas has the same win total, which it is not favored to cover (over– +137; under– -167). Philadelphia's total is only 6.5, which it is not favored to cover (over– +100; under– -121).
There is no reason to believe the Eagles will right the ship, which would mean it is up to Dallas to cover the over. While their defense makes it hard to see them beating anyone challenging, their offense should overpower many teams.
They should win seven on the low end (Giants 2X, Eagles 2X, Washington 2X, and the Bengals). They should be competitive against the Cardinals and 49ers (because of all the injuries). So, ten may be the max for them, assuming they win the games they can realistically win (do not bank on them beating the Steelers, Vikings, or Ravens).
Can The Dallas Cowboys Win Anything Other Than The Division?
Beyond the NFC East, which they are certainly not a lock to win, can the Cowboys salvage the season and win anything else? They are still expected to make the playoffs (-159), primarily because they will likely win the division. Their conference odds are up to +1200, and their Super Bowl odds +3000.
Of course, whether they any more games or anything other than the division title will depend on how well they can recover from their losses due to injuries. So far, they have lost both starting offensive tackles, their center, two cornerbacks, a middle linebacker, and a defensive lineman.
The offensive line injuries will make it hard to establish much of a running game. But with how well the passing game is operating, that may not matter. The big question, though, is whether somebody can fix the defense.
With how they have looked compared to the top teams in both conferences, an incredible turnaround will be required of that defense for them to win the NFC or Super Bowl. Right now, there is no reason to believe the defense can improve enough or if it even will.
Take Dallas to win a historically bad division and make the playoffs, but don't count on them to do anything else.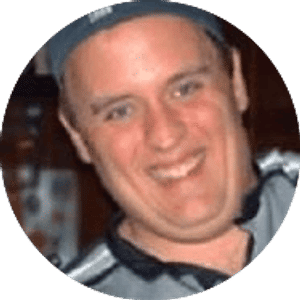 Travis Pulver
Travis a native-Texan which is where his love of football originated. But after moving around a lot when he was younger, he was able to develop an appreciation for the game and not just his favorite teams. He now lives in Indiana with his wife, Nicole, and two kids, Jackson and Addison. You can find him on Twitter at @FatManWriting.