Can The Houston Texans Make History This Season?
October 8, 2020
There were many red flags for the Houston Texans coming into the season thanks to Bill O'Brien, but fans still had hope. While the roster had holes, enough good pieces were in place to make it easy to see them win some games. That is if things went well—but they have not.
Surprisingly, injuries have not been a big issue. Poor play-calling and O'Brien's trades not working out for the team has been. Whatever the reason, the team is off to an 0-4 start and not looking like a team going anywhere this season. They certainly are not going to repeat as AFC South champions.
But could they?
Odds And History Don't Favor Texans Making Playoffs
The oddsmakers are DraftKings do not seem to think so. They have Houston's odds of making the playoffs at +625 and missing the playoffs at -1000. According to those odds, the Texans have a 13.79 percent chance of making it and a 90.91 percent chance of missing.
To put the possibility into context a little more, since 1990, there has only been one team that started 0-4 and still made the playoffs (the '92 Chargers; they finished 11-5). So, not only are the odds against the Texans, but history is as well.
However, that does not mean it is impossible. Records are meant to be broken, and teams make history all the time.
With seven teams making the playoffs from each conference, there is a strong chance all they need to make it in is a 9-7 record. But at 0-4, that would require going 9-3 the rest of the way. Bill O'Brien not mucking things up anymore should help. However, it may be unreasonable to think the team will get much of a boost, if any, from Romeo Crennel.
So, if they are going to make the dramatic turnaround needed, it will have to be player-driven. With guys like Deshaun Watson and J.J. Watt leading the way, they could be in good shape. If they can rally the troops, it is not hard to imagine the team getting on the right path.
The question then becomes whether they have gone so far down that they can't come back.
Sunday October 11 2020 1:00 PM

Point spread

Total goals

Money Line
Strong presence in US
Wide range of betting options
Generous bonus offers
Get $1000 bonus
Great promotions
Best Multi interface platform
Easy registration process
Get $1000 bonus
One of the Largest Gambling Sites in the US
Offers Casino, Sportsbook & DFS
Great Promotions
Get $1000 bonus
Things may look worse than they are for the Houston Texans since they have played some tough teams already. Opening against the Super Bowl champs and then following them up with a game against the Ravens was brutal. They were in it against the Steelers until the offense flopped in the second half.
Against the Vikings, the loss could be attributed to the offense struggling to get on track, too.
The defense has not been good, but if the offense can play better, score some points, and keep them off the field more, the defense will improve. The trick is whether the offense can or not. That will all depend on whether offensive coordinator Tim Kelly will do anything differently now that O'Brien isn't around—or if he will even do anything different.
Kelly has been with O'Brien for practically his whole career dating back to his time as a grad assistant at Penn State. That does not necessarily mean he is going to do things just like O'Brien, though. But it also does not mean he knows how to unlock the potential in Houston's offense.
Or if he will even try.
Knowing that his job after this season is on the line and that he needs to make sure people do not link him to O'Brien too much, he has to do something different. He has to make the most of Deshaun Watson and open up the offense. If he does, the Houston Texans could make things interesting the rest of the way.
But could they make the playoffs? Are there nine teams they can beat?
Can The Houston Texans Do It?
They are favored to beat the Jaguars this week and will likely be favored when they face them again later. There is a good chance they can record wins against the Lions and Bengals, as well, and maybe even the Bears.
These are possible wins; until we see the offense unlocked, it is hard to say they will beat anyone.
As for the Titans (2X), Colts (2X), Packers, Browns, and the Patriots, it may be hard to make a good case for Houston winning any of those games. The Packers offense is too good this year, and the rest are too good at running the ball (Houston is allowing 181.8 yards a game so far).
It is a nice dream, Texans fans, to think they could do it. But according to the odds, history, and logic, it is not going to happen.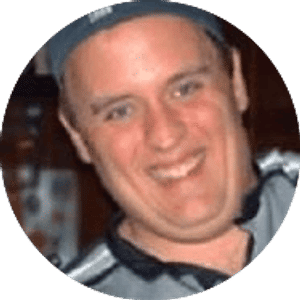 Travis Pulver
Travis a native-Texan which is where his love of football originated. But after moving around a lot when he was younger, he was able to develop an appreciation for the game and not just his favorite teams. He now lives in Indiana with his wife, Nicole, and two kids, Jackson and Addison. You can find him on Twitter at @FatManWriting.