Who Is Going to be the Postseason Passing Champ?
January 8, 2021
Had Patrick Mahomes played in Week 17 for the Kansas City Chiefs, he would have been the regular-season passing champ. He did not, and Deshaun Watson was able to edge him out after having a big day against the Tennessee Titans. But could Mahomes be the postseason passing champ?
He is the quarterback of the most prolific offense in the NFL, after all. With the weapons at his disposal, it is not hard to see him with more passing yards in the postseason than anyone else.
Then again, the competition is going to be tough.
This season, the playoffs will feature six former Super Bowl winners, four former Super Bowl MVPs (seven total wins), and four former regular-season MVPs.
So, it is safe to say there are quite a few guys capable of getting the job done when the game is on the line.
Most of them finished outside the top ten in passing yards during the regular season. But that does not mean anything come playoff time. It is unlikely someone averaging less than 200 yards/game will suddenly throw for 300+.
Someone like Drew Brees, who averaged just 245 yards a game, certainly could.
Should someone like the Chiefs (and Mahomes) get upset early, the race for postseason passing champ could become interesting.
Likely Candidates for Postseason Passing Champ
The favorite to be the postseason passing champ should not come as a surprise to anyone—Chiefs quarterback Patrick Mahomes (+250; odds via Unibet).
Not only is he one of the most talented quarterbacks in the NFL today, but he has some of the best skill position guys in the league to work with.
At one point during the regular season, he went six weeks with 300+ yards a game; he had 400+ twice. But there is one thing working against him—the Chiefs will play a max of three games.
It is not hard to see him throwing for 1000 yards in those three games. So, he could still win.
However, if the right wild card team makes it to the Super Bowl, that quarterback will only need to average 250+. The Buffalo Bills could be that team, but that would mean taking out Mahomes and the Chiefs along the way.
Josh Allen certainly has the potential to throw for 300+ every game. That would give him 1200+ if the Bills make it to the Super Bowl. But he will see some good defenses along the way, which could impact his numbers.
Tom Brady (+500) certainly should not be overlooked. No one knows how to win the playoffs quite like he does. With the weapons at his disposal, that means throwing the ball—a lot.
However, Brady will face a challenging defense in the wildcard round (Washington). It will not get much easier (if at all) the rest of the way.
Drew Brees (+500) not have thrown for a lot of yards during the regular season. But if there is anyone capable of turning it on for the playoffs, it is him.
Getting Michael Thomas back should help. If Brees is thinking about retirement, he will want to go out with a bang.
It would be foolish, of course, to overlook Aaron Rodgers (+550). But he is going to have the same problem as Mahomes—a max of three games. Russell Wilson (+750) can turn it on, but he has not thrown for 300+ yards since Week Nine.
Ben Roethlisberger (+1600) would have to throw for 300+ yards each week to give the Steelers a chance. Philip Rivers (+5000) has the potential, but if the Colts ask him to throw that much, something is wrong.
Betting Play: The safe bets for the postseason passing champ are Patrick Mahomes and Josh Allen. However, there is value in taking Rodgers, Brees, or Brady. All three are worth a small wager but do not bet the house on any of them.
It is easy to eliminate many of the guys Unibet has odds on for postseason passing champ. Washington, Chicago, and the Rams will probably get eliminated in the wildcard round.
If the Ravens are asking Lamar Jackson to throw that much, they are probably trailing. If that is the case, they are about to get eliminated, too.
The Tennessee Titans are not going to ask Ryan Tannehill to throw that much. Cleveland will probably not make it past the wild card; the Steelers will not make it past the divisional round.
Indianapolis will not lean on their passing game enough.
That leaves Patrick Mahomes and Josh Allen in the AFC and Aaron Rodgers, Drew Brees, Tom Brady, and Russell Wilson in the NFC.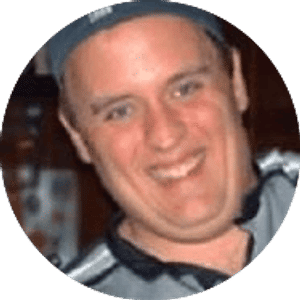 Travis Pulver
Travis a native-Texan which is where his love of football originated. But after moving around a lot when he was younger, he was able to develop an appreciation for the game and not just his favorite teams. He now lives in Indiana with his wife, Nicole, and two kids, Jackson and Addison. You can find him on Twitter at @FatManWriting.