Worth Betting On Someone Other Than Aaron Rodgers To Win MVP?
January 6, 2021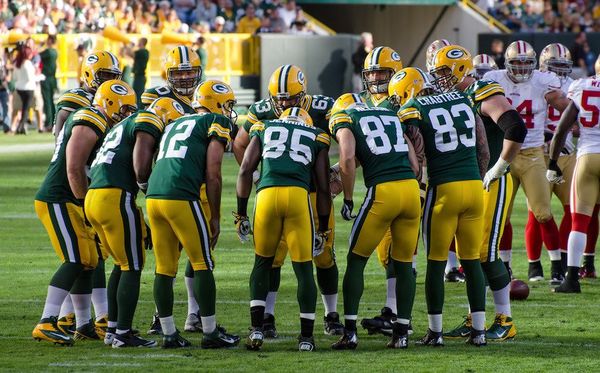 There have been a lot of names in the MVP conversation this year. Patrick Mahomes was at the top of the list or near the top for most of the season. Russell Wilson looked like a sure thing for a few weeks.
There has even been talk about guys like Josh Allen, Kyler Murray, and Tom Brady.
However, the heavy favorite at just about every sportsbook following the regular season's conclusion is Green Bay Packers quarterback Aaron Rodgers (-2000; odds via DraftKings).
At those odds, he has a 95.24 percent chance of winning, which makes it look like a lock that he will win his third career MVP. With his odds being so high, it is hard not to wonder if it is even worth betting on someone else to win.
Betting on Rodgers right now is almost not worth it. At -2000, you would have to bet $2000 just to win $100. That is a lot to risk for not much reward. But if you were to bet on someone else, like Josh Allen (+900), Patrick Mahomes (+1600), or Derrick Henry (+5000), and one of them upsets Rodgers and wins…
The reward is going to be quite nice. But with the odds so heavily in favor of Rodgers, is it worth putting money on someone else? Or, in doing so, are you basically giving your money to the sportsbook?
MVP Longshots Can Pay Off
When Patrick Mahomes won the MVP two years ago, his odds at one point were as high as +10000 (mid-April). But it did not take long for his odds to dramatically improve once the season began. By the end of Week Two, he was the favorite.
While that briefly changed late in the year, when the regular season ended, he was the favorite (-230).
The situation was similar for Lamar Jackson last year. At one point, his odds were as high as +8000. His odds improved once the season started, but he did not become the favorite until late November. From that point on, his odds told the story—he was going to win the MVP.
At one point late in December, they dropped down to -100000. That means it would have taken a $100000 bet just to win $100. Oddsmakers were that sure Jackson would be named MVP—and he was.
Other MVP winners have started the season as long shots as Mahomes and Jackson did. In 2016, Matt Ryan began the year with his odds at +7500. The year before, Cam Newton started the season at +5200. In 2012, Adrian Peterson started at +4000.
But as the season went on, their odds all improved. When their respective seasons ended, they were not long shots. They were favorites. Over the last six years, it seems that the eventual winner was the guy with the best odds when the regular season ended.
With that in mind, is there any reason to bet on someone not named Aaron Rodgers?
So – Who Should You Bet On?
Betting Play: Take Aaron Rodgers to win MVP. The other guys all had good seasons, but they just don't compare to the year Rodgers has had.
It is not hard to make a case for Aaron Rodgers but can a case be made for anyone else? It is not hard to figure out why Patrick Mahomes is a leading candidate; he was the leader for much of the season after all. But unlike his MVP season, the Chiefs have not been asking him to win games as much.
To be fair, they have not needed him to.
Buffalo Bills fans will want to see their quarterback win it after the season he has had. His play has elevated the Bills and turned them into division champs and a legitimate threat to win the AFC. In any given year, he could be the favorite with the year he has had.
But he may be a better candidate for Offensive Player of the Year.
A case could certainly be made for Derrick Henry. If not for the running game he provides the Titans with, Ryan Tannehill would likely be seeing tighter coverages in the passing game. Many teams pass to open up the run, but for the Titans, it is usually the other way around.
His 2000+ yard season will get him into the conversation, but it is more likely he challenges Josh Allen for Offensive Player of the Year.
DraftKings also has odds for Tom Brady (+25000) and Russell Wilson (+50000), but let's be real—they are not even going to get a vote.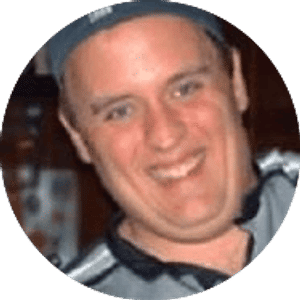 Travis Pulver
Travis a native-Texan which is where his love of football originated. But after moving around a lot when he was younger, he was able to develop an appreciation for the game and not just his favorite teams. He now lives in Indiana with his wife, Nicole, and two kids, Jackson and Addison. You can find him on Twitter at @FatManWriting.