The NFC East Winner – Dangerous in The Postseason
December 7, 2020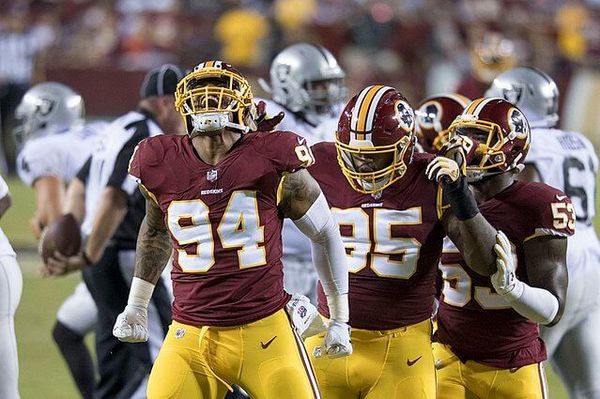 The NFC East has been dismal this season. After five weeks, there were only four wins among all four teams. Following the conclusion of Week Ten, the division had recorded only ten wins. It was safe to say that every team in the division was just flat out bad.
Since someone from the division will make the postseason, there was some speculation about possibly not giving division winners automatic bids this year. Rather, win-loss records would be the deciding factor—but it was just talk, nothing more.
But since someone from the NFC East would have to make the postseason, the 5-seed started looking pretty darn good. That meant playing the winner of the worst division in football, a team that will likely have a losing record.
It's the next best thing to a bye week. However, that may not be the case anymore.
The Dallas Cowboys (+2000; odds via DraftKings) and Philadelphia Eagles (+1400) are not technically eliminated, but they are as good as done. Surprisingly, the division will come down to the Washington Football Team (+150) and New York Giants (-143).
Both teams are 5-7, but New York is on top since they own the head-to-head tiebreaker. But they are bad teams. So, who cares—right?
Many people probably do not, but they should.
Washington is currently riding a three-game winning streak. But while wins over Cincinnati and Dallas are not impressive, Monday's win over previously undefeated Pittsburgh is. As for the Giants, they are the proud owners of a four-game winning streak.
Like Washington, most of the Giants wins are not overly impressive (Washington, Philadelphia, and Cincinnati). But their win over the Seattle Seahawks (17-12) has raised some eyebrows.
Why Should We Care About Whoever Wins the NFC East?
The answer to that question is easy—because offense wins games, but defense wins championships.
Yes, Patrick Mahomes did put the old saying to the test in the Super Bowl last year. But while his three fourth-quarter touchdowns led the team to victory, the defense shutting out the 49ers in the final quarter certainly helped.
Offense is important, of course, but there is a reason why many teams try to build dominant defenses. Because if their defense can keep the other team from scoring much, they do not have to.
Washington and the Giants both have top ten defenses. Washington currently ranks fourth in total yards allowed per game (309.5), second against the pass (194.6 yards/game allowed) but are tied for eighth in points per game allowed (22.1).
The Giants defense is not as good (tenth in total yards allowed per game—339.0). They are much tougher against the run, though (fourth; 96.7 yards/game), and allow the same points (22.1/game).
From a statistical standpoint, both offenses are garbage. The Giants are second to last in total yards per game (311.8) and 30th in points with just 19.3 points per game. Washington is doing better, but not by a whole lot.
Why should we care?
Because a good defense executing the right game plan can shut down the best offense as the Giants did to Seattle Sunday. Since the defense did its job so well, the offense (led by back-up quarterback Colt McCoy) did not need to do much.
As for Washington, they caught a good Steelers team in a mini-slump of sorts. Pittsburgh had won their last two games, but they did not play well in either. The Steelers owned the first half, but then Washington owned the second.
Daniel Jones was playing better before getting hurt. With each passing week, Alex Smith regains a little more of his mojo. So, while both offenses look bad from a statistical perspective, they are not that bad.
To answer the question, we should care because whoever wins the NFC East will be easy to overlook because of their poor record. But they are going to be much more challenging than their record or the stats would indicate.
The Giants are currently in the driver's seats due to the head-to-head tiebreaker. But they have a tough four-game slate to finish the season (Arizona, Cleveland, Baltimore, and Dallas). The Giants' best-case scenario is an 8-8 record, but 7-9 is more likely.
Washington gets San Francisco this week, followed by Seattle, Carolina, and Philadelphia. With how well their defense is playing and with Alex Smith getting better every week, they could go 4-0, but 3-1 is more likely.
Betting Play: Take Washington to win the NFC East.
Should the season play out accordingly, Washington will win the NFC East with an 8-8 record. If they do, every team should be concerned about facing that defense and Alex Smith.
Could Washington make a run? They might win their wild-card game and maybe even the divisional round one, but they are not winning the NFC or Super Bowl. Then again, this is the 2020 season we are talking about here. If there was ever a time for something crazy to happen…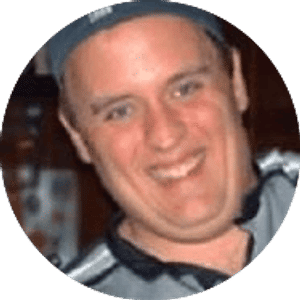 Travis Pulver
Travis a native-Texan which is where his love of football originated. But after moving around a lot when he was younger, he was able to develop an appreciation for the game and not just his favorite teams. He now lives in Indiana with his wife, Nicole, and two kids, Jackson and Addison. You can find him on Twitter at @FatManWriting.