Pittsburgh Steelers A Good Bet To Go Undefeated?
November 26, 2020
The Pittsburgh Steelers likely had visions of winning the AFC North when the season began. Chances are good they may have had their sights set on the AFC Championship as well. If a team is going to gun for a conference title, it only makes sense that they aim to win the Super Bowl, too.
However, they probably did not think they were going to be 10-0 at Thanksgiving. Chances are good they did not envision becoming the third team to go undefeated during the regular season, either.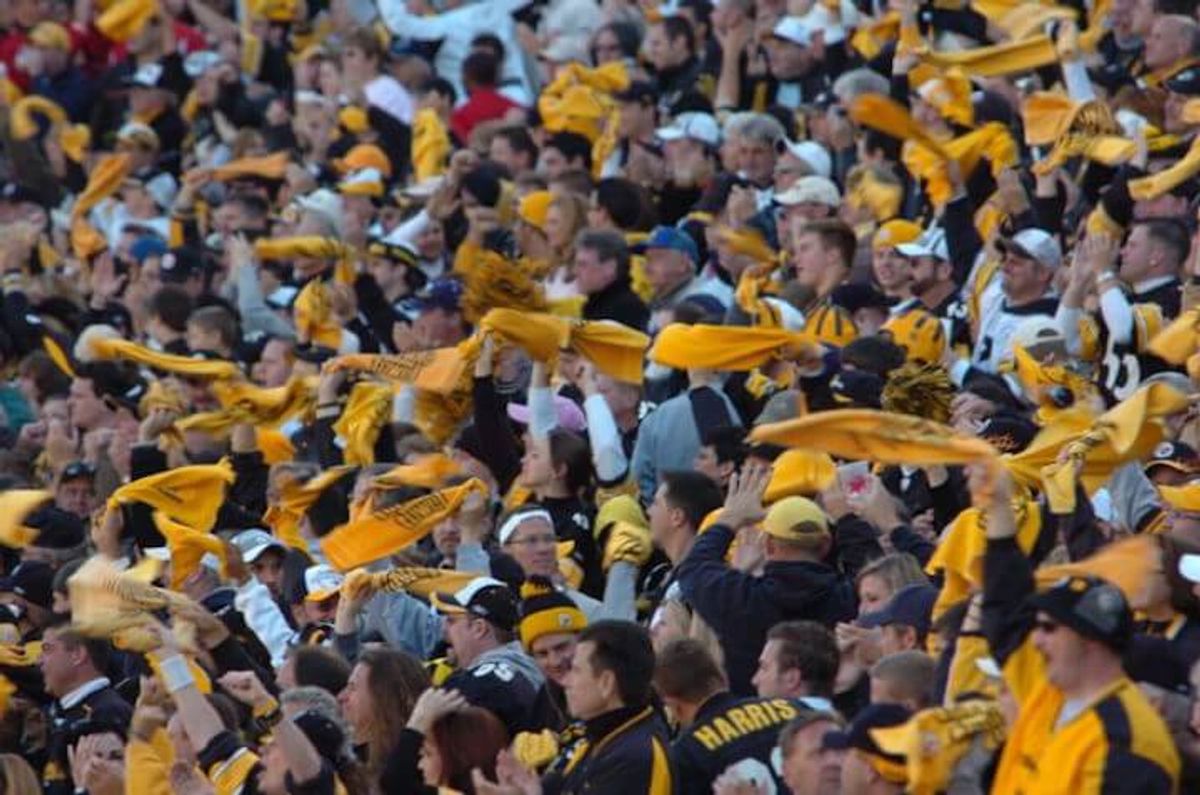 But there is a good chance that they might.
The odds were a lot higher earlier in the season, but the odds are now down to +500 that they will go undefeated and -700 that they do not (odds via WilliamHill.com). Those numbers translate into a 16.67 percent chance that they do and an 87.5 percent chance that they do not.
$2021 Risk-Free Bet Bonus
Go to William Hill
Promo Code: SPORTSBONUSRF
It does not sound too likely, huh? But that does not mean there is no value to this bet. So, is it worth taking?
Remaining Schedule for the Pittsburgh Steelers
Considering the schedule the Steelers have left, it is not going to be easy for them to run the table. Pittsburgh's rematch with the Baltimore Ravens was expected to be a tough one.
But with the Ravens getting hit hard by the coronavirus this week (Lamar Jackson among players that are out), they could catch a break (if the game happens this week).
Washington should not be too hard the following week, but they could pull off the upset if the Steelers do not take them seriously. Their defense is one of the better ones in the NFL, and Alex Smith is playing better and better every week.
It is unlikely Washington pulls off the upset, but you never know.
Taking down the Buffalo Bills will not be easy the following week, though. If Josh Allen can get Buffalo's passing attack on track early, the Steelers will have their hands full—and this one could turn into a shootout.
Cincinnati should not be too problematic with Joe Burrow out for the season. Then again, they were not too difficult to beat when Burrow did play. As long as they do not overlook the Bengals, it should be an easy win.
The Indianapolis Colts, on the other hand, will be far from an easy win. It will likely be a low scoring game with minimal offense because both teams have excellent defenses. The Colts rank second in total offense allowed (298.1 yards/game allowed) while the Steelers rank fourth (306.9 yards/game allowed).
But the Steelers defense is better where it matters most—scoring. They rank first in points allowed/game with 17.4. Indianapolis comes in fifth with 20.8 points/game allowed.
That will likely be the game they lose if they lose a game during the regular season. Cleveland would probably love to end the Steelers' undefeated run in Pittsburgh's regular-season finale. However, the bigger problem could be whether Mike Tomlin decides to rest guys for the playoffs.
After all, they play the game to win the Super Bowl, not to be the best regular-season team of the year.
Betting Play: Hedge your bets here by putting a little down on going undefeated, winning 15 games, and losing to the Colts.
Taking the Steelers to go undefeated is not a bad bet, but do not bet the house on this one if you take it. While they appear to have a good shot, the Steelers do have a few challenging games left.
Since the ultimate goal is the Super Bowl and not an undefeated regular season, Mike Tomlin might start playing it safe in the final weeks. Then again, if they want the No. 1 seed and the bye week, they may have to bring their 'A' game through Week 17 because the Chiefs have only one loss.
While there is value to betting on them going undefeated, there is also value in betting on when their first regular-season loss will be. It will probably not be the Ravens game this week (+170; odds via BetMGM) with Jackson out.
Chances are it will probably be either Week 14 against the Bills (+225) or Week 16 against the Colts (+850).
If you are going to take them to lose a game, you might as well bet on their win total. An undefeated season (16 wins) comes in at +525, followed by 15 wins at +225 and 14 wins at +200.