Tennis Betting Picks: Vienna Round 1, Day 2
October 26, 2020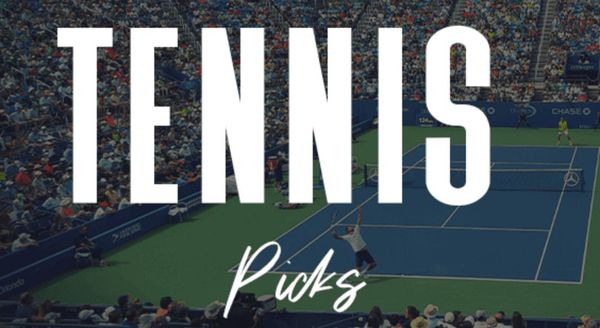 The second day of the ATP 500 event in Vienna, Austria is here. Yesterday's selection of Pablo Carreno-Busta to beat Gael Monfils was voided due to Monfils' retirement. And while that pick was on track to win convincingly, today is a new day. In this round of tennis betting picks from Austria, our attention is focused on a match between two players who would rather be on clay at the moment.
Dusan Lajovic vs. Lorenzo Sonego
Dusan Lajovic had a couple of nice runs on clay courts this season, winning some matches in Rome and Hamburg. But his hard court form has been anything but convincing over the last couple of months. Since the tour restarted with the Western and Southern Open, Lajovic has gone 0-3 on hard courts. He has also lost each of his last four indoor hard court matches.
It should be noted that Lajovic's three hard court losses post-restart have come against players who are equipped to play on hard courts. He lost to Pablo Carreno-Busta and Egor Gerasimov in the New York bubble. And last week in Antwerp, he was cut down by Frances Tiafoe indoors. In this match, Lajovic has his best chance to win a hard court match after the restart against an opponent who prefers the clay.
If Lajovic's hard court form has been bad, then you would have to dig for a worse adjective to describe the form of Lorenzo Sonego on this surface. Sonego hasn't won a match against a current top-100 player on a hard court since he beat Jeremy Chardy in a Phoenix Challenger event in March of 2019. He's even lost in this tournament once already.
That loss came in the final qualifying round of the tournament, where Sonego lost in three sets to Aljaz Bedene to grant Bedene a spot in the main draw. Thanks to a couple of players dropping out of the tournament, including Diego Schwartzman, Sonego was installed into the main draw as a lucky loser.
These two players have faced off twice in their careers, with each competitor winning a match against the other in straight sets. However, both of those matches came on clay courts, with Sonego winning in Rio back in February while Lajovic got his win in Monte Carlo in 2019. On a hard court, expect a very different match between these two players.
Neither Dusan Lajovic or Lorenzo Sonego inspire the utmost confidence on hard courts. But Lajovic has played vastly better competition on the surface and has at least been able to hold his own with wins against players like Kyle Edmund and Karen Khachanov in the 2020 ATP Cup. Sonego, meanwhile, has lost 12 of 13 matches on hard courts and should extend that run to 13 of 14 by falling to Lajovic here.
Pick: Dusan Lajovic +101 over Lorenzo Sonego
Why are some players better on clay than hard courts?
Clay and hard courts require different styles of play to be successful. With clay courts slowing the ball down, players have to hit more angled shots to open up the court. Hard courts see the ball move faster, which allows players to hit through their opponents more easily. Less powerful players tend to have a chance on clay courts, while they may struggle on the hard surface.
Is Vienna using Hawkeye Live?
Yes, Vienna is a Hawkeye Live tournament. This means that line calls are not made by linespersons. Instead, the computer system calls balls out or good in real time. This is good for the sport in the eyes of many players, as they trust that the calls being made on the court are accurate without the need to challenge them.
Why bet on a hard court match between clay court players?
Tennis betting, or any form of sports betting, is about finding an advantage wherever possible. In this case, one clay court specialist is much better on hard courts than the other. Sonego hasn't shown much ability to compete on this surface, while Lajovic has. It may not always work out, but finding matches like this can prove beneficial in the long run.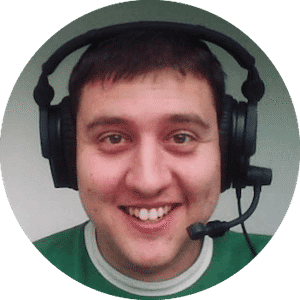 Jay Sanin
Jay Sanin is a sports writer and broadcaster from Albany, NY. He has covered sports betting and the gambling industry since 2013.