Tennis Betting Picks: ATP Vienna Round 1, Day 1
October 25, 2020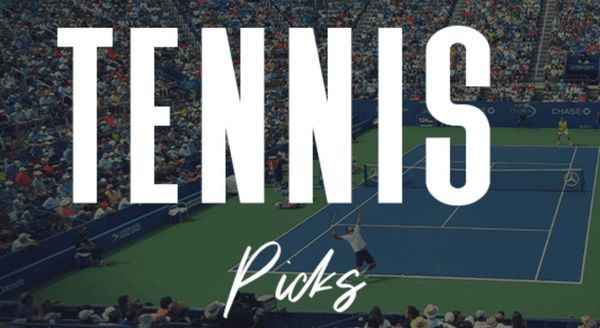 ATP 500 level tennis returns in Vienna this week, as one of the most stacked fields in the history of ATP 500 events takes part in this tournament. And while several top-10 players are going to battle in Austria this week, the first day of the tournament features some players looking to reach that mark once again. In this round of tennis betting picks, we focus on a match between two players just outside of the top-10.
Gael Monfils vs. Pablo Carreno-Busta
Gael Monfils is a player who has had plenty of success on indoor hardcourts in his career. The problem is that we haven't seen him play much tennis since the restart of the season. Monfils has gone out meekly in the first round of three clay court events since the tour got rolling again, failing to win a single match since returning to action.
On indoor hardcourts, Monfils is a player that opponents want nothing to do with, though. In 2020 alone, Monfils has gone 9-0 on the indoor hardcourts. He won titles in Montpellier and Rotterdam during that run, though his only win over a high-profile opponent was against Felix Auger-Aliassime in the Rotterdam final. The question for this match will be whether Monfils can find his form despite having played virtually no competitive tennis over the last eight months.
Pablo Carreno-Busta has played plenty of tennis since the season restarted, on the other hand. He made it to the semifinal of the US Open over the summer and the quarterfinal of the French Open as well. He did lose in the first round of his first indoor tournament since the restart last week at Antwerp, but did so against the eventual champion in Ugo Humbert.
Since tennis' return, Carreno-Busta is 10-5 in competitive matches. Three of those losses have come against opponents who went on to take part in the final of those tournaments, with another coming against Rafael Nadal on clay. Carreno-Busta is taking on a player whose preferred surface is the indoor hardcourt, but the Spaniard certainly has the form advantage in this match.
It should also be noted that the indoor surface at Vienna is rated as a slower surface that many indoor hardcourts that are featured on tour. That should benefit Carreno-Busta, who is the more patient player when compared to the showman in Monfils. Monfils does lead the head to head between these two players by a 3-1 margin. But the two haven't played since 2016, before Carreno-Busta became quite this high-level a player on tour.
With Monfils sitting at number 11 in the world and Carreno-Busta at 15, both players have plenty to play for here in Rotterdam. But the court surface favoring a more measured player combined with the recent disparity in matches played should help Carreno-Busta move onto round two here in Vienna.
Pick: Pablo Carreno-Busta -2 games (-114) over Gael Monfils
Strong presence in US
Wide range of betting options
Generous bonus offers
UP TO $1000 BONUS
Great promotions
Best Multi interface platform
Easy registration process
UP TO $1000 BONUS
One of the Largest Gambling Sites in the US
Offers Casino, Sportsbook & DFS
Great Promotions
UP TO $1000 BONUS
Why is match experience important?
You can hit 1,000 tennis balls in practice every day. But unless you are out there competing against other players, you aren't able to replicate the stress of an actual tennis match. In tennis betting, players who have been playing competitive matches tend to have an advantage over opponents who have not been playing much tennis.
Why is the field in Vienna so talent rich?
There are so many quality players in Vienna this year. That is because there are fewer events than usual before the Paris Masters 1000 tournament next week. That means that players have to pile into this tournament to get some preparation for that indoor hardcourt tournament. And with some players trying to seal their entry into the year-end tour finals event, there is all the more incentive for top players to join.
Who is the favorite to win Vienna?
Novak Djokovic would have to be the favorite to win this tournament. He has only lost two matches this year, one of which came via default. But there are so many top stars who could take Djokovic out in this tournament. Dominic Thiem comes to mind as one of those players, as he is competing in his home country this week.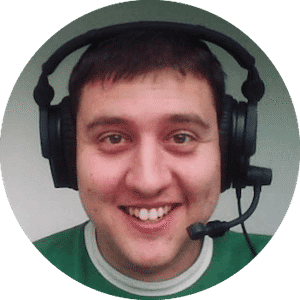 Jay Sanin
Jay Sanin is a sports writer and broadcaster from Albany, NY. He has covered sports betting and the gambling industry since 2013.