Tennis Betting Picks – ATP Finals Day 6
November 19, 2020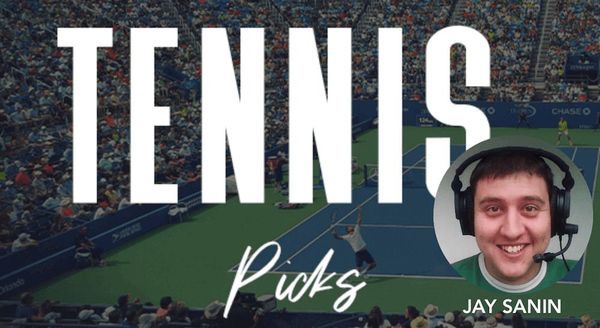 The final day of the round robin stage of the 2020 ATP Finals has arrived. It features another win or go home match, the second in two days in this event. After Rafael Nadal booked his place in the semifinals with a win on Thursday, Novak Djokovic and Alexander Zverev have a chance to break their deadlock with a spot in the final four on the line. In today's tennis betting picks, we break down that decisive matchup.
Novak Djokovic vs. Alexander Zverev
Novak Djokovic is 1-1 through his first two matches at this year's ATP Finals. He won his first match comfortably against Diego Schwartzman. But his second match saw him fall to Daniil Medvedev. Medvedev secured his place in the semifinals with that performance. Djokovic was broken three times in that match, failing to secure a single break of his own against the Russian's serve.
Djokovic hit an uncharacteristic 24 unforced errors in the loss to Medvedev. But a lot of the credit for the woes of the world number one in that match should go to Medvedev. The Russian was simply hitting the ball at an otherworldly level in that match. Against a less consistent opponent in Sascha Zverev, Djokovic should be able to create more openings than he did against an in-form Medvedev.
Sascha Zverev is also 1-1 through his first two matches in this ATP Finals campaign. He lost in straight sets to Medvedev to start the event. But he rebounded in what turned into a difficult three-set affair against Diego Schwartzman. While Zverev has not looked his best in these last two matches, one would expect him to come out fired up to play the top player in the world with so much at stake.
If Zverev is going to have a chance against Djokovic, he has to do better with his second serve. Through two matches at the O2 Arena, Zverev has converted just 14 of his 41 second serve points. That is a dire number, even if he is playing against some of the best players in the world. Against someone like Djokovic, who can chase down every ball and turn defense into offense instantly, those numbers do not bode well for Zverev.
These two competitors have met five times in competitive matches on tour, with Djokovic winning three of those matches. On hard courts, Djokovic has a 2-1 edge over his German counterpart. All three of their hard court matches have been decided in straight sets. Two of those encounters came in the 2018 ATP Finals, with Djokovic winning their round robin clash and Zverev winning the championship match.
Right now, something looks off with Sascha Zverev. After a dominant two-week run in Cologne, his momentum has come to a screeching halt. And with a sub-50% conversion rate on second serve points, Zverev is not going to find a reprieve against Novak Djokovic. We like the world number one to take this match in straight sets to set up a match against Dominic Thiem in the semifinals.
Pick: Novak Djokovic -1.5 sets (+102) over Alexander Zverev
Why has Zverev been so bad on second serves?
A lot of Zverev's current issues on second serves stem from his opponents. Both Medvedev and Schwartzman can make things difficult on second serves. And with Zverev's issues landing second serves in play, he hasn't been able to be aggressive with his second serve either. Djokovic should be able to punish Zverev for those issues.
Who is going to win between Medvedev and Schwartzman?
Medvedev is certainly playing better tennis right now. But we saw in Thursday's match between Rublev and Thiem that a player who is 2-0 in the group stage might not play their best in the third match. With some hefty financial incentive and some ranking points up for grabs, Schwartzman certainly won't let Medvedev coast to an undefeated record in the round robin.
Who is going to win the ATP Finals?
It would be tough to bet against Daniil Medvedev right now. He is playing the best tennis of anyone at this event so far. But Rafael Nadal is serving brilliantly on an indoor hard court, which is a scary thought for anyone he plays coming up. And it is never wise to count out the likes of Djokovic and Thiem either. This title is truly anyone's to be had.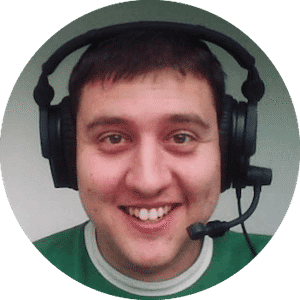 Jay Sanin
Jay Sanin is a sports writer and broadcaster from Albany, NY. He has covered sports betting and the gambling industry since 2013.