Tennis Betting Picks – ATP Finals Day 2
November 14, 2020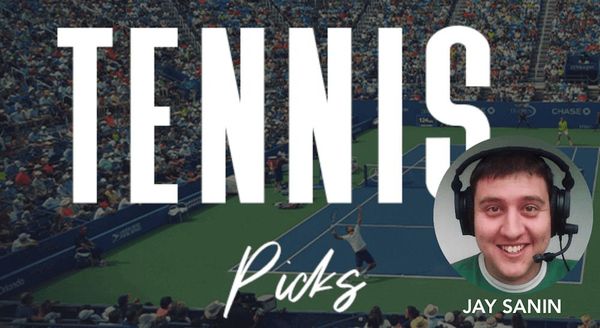 The first day of the Nitto ATP Finals saw both favorites come away with victories in Group B. With Group A play set to get started on day two, the top player in the world takes the court along with three other elite talents. In this round of tennis betting picks, we look at the final match of the day from London, where Russian Daniil Medvedev and German Alexander Zverev renew what is quickly becoming one of the best head-to-heads in the sport today.
Daniil Medvedev vs. Alexander Zverev
Daniil Medvedev is fresh off of what was the best tournament of his season in 2020. He won the Rolex Paris Masters just a couple of weeks ago, defeating Sascha Zverev in the final. Medvedev dropped just two sets in Paris, one against the red-hot Alex De Minaur and one in that final against Zverev. The question for Medvedev now will be whether he can build on what he did in Paris to finish what was a disappointing year on a high note.
Medvedev's big advantage over Zverev in the Paris final came on his second serve. The Russian won 60% of his second serve points compared to just 35% from his German counterpart. While Medvedev will want to get his first serve in at better than the 58% clip he did in that match, he knows that he has beaten Zverev with his second serve before.
Before losing in the Paris Masters final, Sascha Zverev had put together a very impressive indoor hard court swing. He won both tournaments held in Cologne in his native Germany before falling in the Paris final. In all, Zverev had won 12 straight matches indoors after the French Open before suffering his lone defeat. But off-court issues could take Zverev out of his element heading into the tour finals.
Surprisingly, Zverev did a great job of limiting double faults against Medvedev just a week ago. He only poured in three double faults in that match, which kept him alive longer than he may have lasted otherwise. In five matches in Paris, Zverev threw in nine double faults. If he can keep that number low, he could be a serious contender to win this event, even with a tough matchup in his first round robin match.
Zverev and Medvedev have faced off seven times at the tour level. Zverev won the first four matchups, but Medvedev has won two of the last three. These players did meet in last year's tour finals as well, with Zverev taking that match in straight sets. Medvedev's form was abysmal by that portion of the season, though, as he went 0-3 in last year's tour finals.
This year has not been the best for either Daniil Medvedev or Sascha Zverev. And while both of them have found success indoors as of late, Medvedev appears to be turning a corner and looking like the type of player who was reaching Grand Slam finals last year. He should be able to get the better of a player who is not completely focused on tennis at the moment in Zverev, to pick up his first win in this year's Finals.
Pick: Daniil Medvedev -136 over Alexander Zverev