Tennis Betting Picks – ATP Finals Day 4
November 17, 2020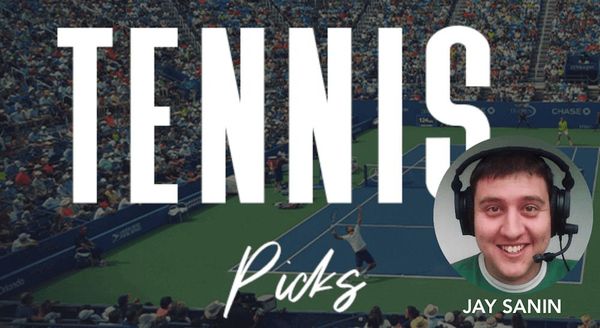 The second day of round robin play in Group A of the ATP Finals is set to take place on Wednesday. The highlight of that match day is a tantalizing affair between world number one Novak Djokovic and Daniil Medvedev. In this round of tennis betting picks, we take a closer look at their matchup and whether or not there might be an upset in the cards at the O2 Arena.
Novak Djokovic vs. Daniil Medvedev
Novak Djokovic comes into the second day of round robin play in Group A after an easy straight sets win over Diego Schwartzman. After being broken early in the match, Djokovic was able to keep his hands clean on serve while repeatedly breaking the diminutive Argentinean. Against Medvedev, Djokovic will have a bigger challenge on his hands to break serve.
The world number one has had an enigmatic time on hard courts since the tour restarted after the COVID-19 shutdowns. He won the Cincinnati Masters, but needed three sets to put away the likes of Roberto Bautista-Agut and Milos Raonic. After his accidental tennis tracheotomy caused him to default in the US Open, he looked less than interested in Vienna after securing the year-end number one ranking. Djokovic is the favorite in virtually any match he plays in, but he certainly is not the player in better form on hard courts at the moment.
Daniil Medvedev beat Alexander Zverev in his first round robin match at this ATP Finals. After beating Zverev in three sets in the Paris Masters final, Medvedev beat him in straight sets in London. Medvedev was broken in his first service game of the match, but held serve the rest of the way while taking advantage of an unstable second serve from his German opponent. Against Djokovic, there will be far fewer weaknesses to exploit.
On hard courts since the restart of the tour, Medvedev is 16-4. He has won his last six hard court matches, winning the Paris title before his opening match victory at the O2 Arena. The win over Zverev was Medvedev's first ever victory at the tour finals. In this match, he gets set to face a player who has won 37 matches at this event, which is good for the third most in its history.
These two players have squared off six times in their careers so far, with Djokovic holding a 4-2 lead in their battles all-time. After Djokovic won the first three matchups between them, Medvedev rattled off the next two. Their lone 2020 confrontation before this match came at the ATP Cup in January, where Djokovic won a three set affair.
While Novak Djokovic is the deserved favorite in most matches he plays, he is taking on one of the hottest hard court players on tour in Daniil Medvedev. With Medvedev's gas tank not being an issue at this event the way it was last year, expect him to be fired up for his chance to take down the number one player in the world. And with Djokovic winning his first match of last year's tour finals, only to lose his final two and to be dumped out at the group stage, a Medvedev win here would not be unprecedented. We will take the three service games with Medvedev and expect his current form to deliver us a tightly contested match at the very least.
Pick: Daniil Medvedev +3 games (-115)
Strong presence in US
Wide range of betting options
Generous bonus offers
Get $1000 bonus
Great promotions
Best Multi interface platform
Easy registration process
Get $1000 bonus
One of the Largest Gambling Sites in the US
Offers Casino, Sportsbook & DFS
Great Promotions
Get $1000 bonus
How do you win the ATP Finals?
To win the ATP Finals, a player has to first qualify as a top two player in their group after their three group stage matches. From there, the four remaining players after the group stage face off in a semifinal round and a final round. In all, a player will have played five matches if they reach the final. Players are not eliminated with a loss in the group stage, though avoiding losing is certainly helpful for qualifying for the semis.
Are there tiebreakers in the group stage?
Yes, there are two main tiebreakers in play for the group stage. The first is a player's number of sets won versus sets lost. The second is the number of service games that a player has won and lost. These tiebreakers reward players who are dominant during their matches, with straight sets victories being incredibly valuable for tie-breaking purposes.
Who has the most ATP Finals wins?
Perhaps unsurprisingly, Roger Federer has the most wins in the history of the ATP Finals. He is the only player in the 50 year history of the event to rack up more than 50 wins at the event. Djokovic could still get there at some point, but he would need to play at a dominant level over several years at the year-end finals to get there. His attention is likely focused more on Grand Slams.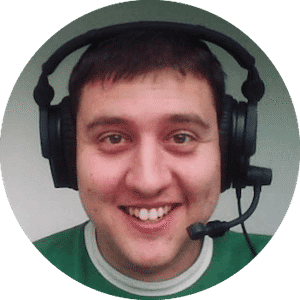 Jay Sanin
Jay Sanin is a sports writer and broadcaster from Albany, NY. He has covered sports betting and the gambling industry since 2013.