Super Bowl Point Spread – What Could They Win By?
February 2, 2021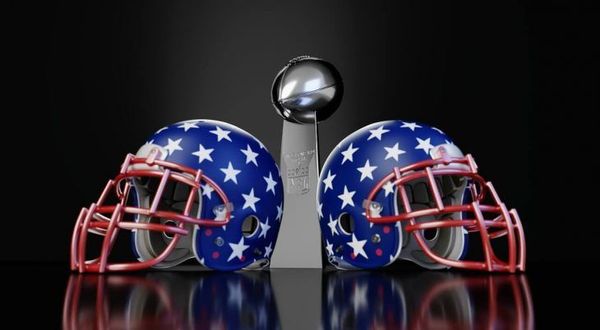 From the point spread that just about every sportsbook in existence is carrying on Super Bowl LV, it looks like oddsmakers think it will be a close game. But the Super Bowl point spread (Chiefs by 3.0) tells a different story.
Could it be a close game?
Absolutely, but why put the spread at three points? Why not two or four or maybe even five? Those spreads would still be indicative of a close game. So, why go with three then?
Go to 888sport
Promo Code: NONE NEEDED
There very well could be a rhyme or reason to it or because a three-point spread is as neutral a spread as there is. From the start of the 2003 season to the beginning of this season, the most common margin of victory was three points (15 percent of games).
Historically speaking, games with three-point spreads see the underdog win more. But when you factor in the spread, the results are about 50/50 (roughly 60/40 for the favorite straight up).
What does that tell us about the point spread for Super Bowl LV? Well—it tells us that oddsmakers were playing it safe and willing to let the market set the spread.
They did not want to take a chance and put the book in a tough spot if a lot of money came in on one side, which would force them to adjust. But it does not look like the spread will move much, if at all.
However, as of Tuesday night, the spread increased to Chiefs by 3.5 points (at 888Sport).
It is not hard to see the Chiefs covering the spread. At the same time, it is not hard to see the Buccaneers covering the spread. However, if you take either team to cover the spread, you will win less than you risk because of the negative odds (Chiefs -106; Buccaneers -120).
So, why not go for an alternate spread and a chance to win more money?
Alternate Super Bowl Point Spread
At 888Sport, you can find alternate Super Bowl point spreads at half-point increments from +6.5 Chiefs/ -6.5 Buccaneers to Chiefs -15.5/Buccaneers +15.5. Of course, some of the options will result in winning less money.
If you were to take the Buccaneers at +15.5 points, the odds would be -670.
That means you must bet $670 just to win $100. But if you were to take the Chiefs at -15.5 and win, the odds (+460) would result in a nice payout. However, while Kansas City can win by 16 points or Tampa Bay could lose by 15 or less, neither is a likely outcome.
What is a likely outcome, then?
The Week 12 matchup ended with the Chiefs winning by three, 27-24. But that was with the Buccaneers recording two touchdowns in the fourth quarter.
With the Lombardi Trophy on the line, the Kansas City defense will not be slacking off in the fourth quarter. That makes it easier to see the Chiefs winning by more than nine (+215), ten (+245), or 11 points (+265).
However, the Tampa Bay offense has been coming on strong since that loss to the Chiefs. It is not harder to imagine the Buccaneers offense playing a lot better than they did back in Week 12.
If the defense can keep up its recent level of play, Kansas City will be in for a heck of a game.
If Tampa Bay were to win, the final score would probably be a lot closer. It would be risky to give the Chiefs any points; at the most, maybe two (+170). Taking the Bucs at -3.5 would give you a chance to more than double your money (+215).
But the substantial risk in giving the Chiefs points is certainly not worth the reward.
Betting Play: The most common margins of victory are three and seven points. Taking the Buccaneers to win by 6.5 is not insane, but most will feel more comfortable taking them at -3.0 (+195). But it is a little harder to find a value bet for the Chiefs.
Both defenses have played well, and there is not much difference in them from a statistical standpoint. Offensively, Tampa Bay is putting up over a point a game more than Kansas City.
That means, theoretically, this should be a close game.
There is no value in betting on the Chiefs as underdogs. You have to give four points for the odds to become positive (+102; a $100 bet wins $102). Their average margin of victory this season was 6.9 points (-6.5 +155; -7.0 +170).
As for Tampa Bay, there is value in taking them as underdogs, but only at +3.0 points or less. If you are feeling brave, their average margin of victory this year was 8.5 points. But the most Buccaneers fans can give is 6.5 points (+340).
That number seems crazy, but if the Chiefs offense struggles and Tom Brady does not turn the ball over, it could happen.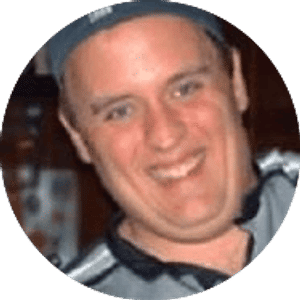 Travis Pulver
Travis a native-Texan which is where his love of football originated. But after moving around a lot when he was younger, he was able to develop an appreciation for the game and not just his favorite teams. He now lives in Indiana with his wife, Nicole, and two kids, Jackson and Addison. You can find him on Twitter at @FatManWriting.