Many Ways To Bet On The Super Bowl MVP
January 26, 2021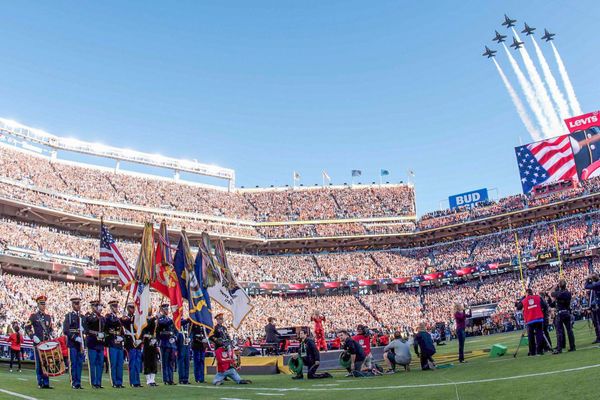 No matter how the Super Bowl plays out, there is one aspect of the game that is always up for debate. Who will be, and who deserves to be the Super Bowl MVP?
Yes, there often is a difference between who does win and who deserves to win. But as far as sportsbooks around the world are concerned, the only thing that matters is who wins.
Along with countless other aspects of the Super Bowl, who gets named the Super Bowl MVP is one of many things sportsbooks are taking bets on.
As could be expected, the two quarterbacks have the best odds (via DraftKings). Patrick Mahomes is the favorite at +100, followed by Tom Brady at +200. There is a big gap between them and the next two guys on the list, Tyreek Hill (+1200) and Travis Kelce (+1300).
Leonard Fournette follows them at +2500. A defensive player does not appear on the list until Devin White, who's odds come in at +4000. Both kickers show up much further down the list at +12500.
Pretty much everybody has odds, including the offensive line, long snapper, and punter.
But we all know who the Super Bowl MVP will probably be—either Mahomes or Brady. Which one do you pick, though? The spread is only three points, so anyone can win the game.
While the quarterbacks usually get the most credit, what if someone else has a huge day?
If the Buccaneers win, it would not be shocking to see it go to a defender. The possibilities of who could win depending on how the game plays out are endless.
Luckily, there are more ways to bet on the Super Bowl MVP than picking the actual winner.
The Many Ways You Can Bet on Who Wins Super Bowl MVP
History tells us that it will probably be a quarterback. There have been 55 Super Bowl MVPs in 54 games. Of those 55 MVPs, 30 were quarterbacks, seven were wide receivers, another seven were running backs, ten have been defensive players, and there has been one special teams guy.
That is why the odds (via DraftKings) favor a quarterback winning over any other position:
MVP Award to be a Quarterback
According to those odds, there is a 75.31 percent chance a QB is the Super Bowl MVP. With the two that are playing, that is not surprising. However, in recent years, we have seen a wide receiver win it and even a couple of defensive players.
So, there is reason to believe another position could produce the Super Bowl MVP. While the quarterbacks have the best odds (-305), a good case could be made for putting something down on wide receivers (+450).
The same is certainly true for linebackers (+1200), defensive backs (+1800), and defensive linemen (+2000).
It might be nice to see an offensive lineman get some well-deserved recognition, but there is a reason why they have longer odds (+15000) than even kickers, punters, and long snappers (+5000).
If you can convince yourself that history will be made and the Super Bowl MVP will come from the losing team, DraftKings has odds on that, too (+5000).
Before dismissing the notion, it has happened once before—and it was the one time there were co-MVPs (Super Bowl XII). Surprisingly, there is a 1.96 percent chance that could happen.
On an individual level, Mahomes and Brady are your best bets. Mahomes won it last year; Brady has won it four times. With how Mahomes has been playing, it certainly is not hard seeing him win it this year—assuming the Chiefs win the game.
But if the Bucs win, it is not hard to see someone other than Brady win. There is no way he wins it if he throws multiple interceptions like he did against the Packers (and during four regular-season games).
Should he throw a few picks again and the Bucs still win, it will likely be because of the defense.
However, it is not hard to see a few guys have MVP-worthy kind of days. Devin White and Shaquil Barrett certainly did during the NFC title game.
Betting Play: For the Chiefs, Patrick Mahomes is certainly the safe bet. But for the Buccaneers, it is easy to see a defender like Devin White have an MVP-worthy game as it is Tom Brady. Don't bother with the 'will a quarterback win' wager; it is not worth it with those odds.
With how often the Chiefs will throw the ball, Sean Murphy-Bunting or one of the other defensive backs will have a shot.
Let's not forget the pass catchers. For the Chiefs, there is Tyreek Hill and Travis Kelce that could easily have MVP performances. With the Bucs, it could easily be Chris Godwin or Mike Evans and maybe even Scotty Miller (if Brady gets him involved enough).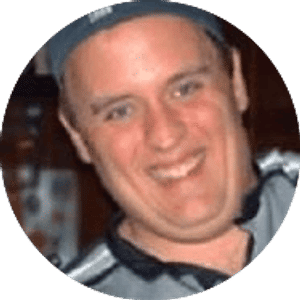 Travis Pulver
Travis a native-Texan which is where his love of football originated. But after moving around a lot when he was younger, he was able to develop an appreciation for the game and not just his favorite teams. He now lives in Indiana with his wife, Nicole, and two kids, Jackson and Addison. You can find him on Twitter at @FatManWriting.