Value in Taking Travis Kelce as Receiving Yards Champ?
January 13, 2021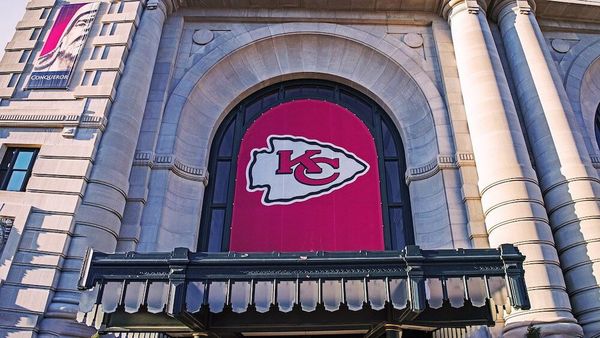 Kansas City Chiefs tight end Travis Kelce is one of the most dangerous offensive weapons in the game today. He can do it all and often does for the Chiefs with the help of his superstar quarterback, Patrick Mahomes.
This season was an especially good one for Kelce; record-setting even—for tight ends.
With 1416 yards, he set a new single-season receiving record for tight ends. Impressive?
Of course, it is, but he nearly did something no tight end had ever done before. Had he played in the regular-season finale, there is a good chance he could have been the receiving yards champ for the regular season.
He was just 43 yards behind Stefon Diggs heading into the week; Diggs only had 76 on the day. It is not hard to imagine him having a 120-yard day (which he would have needed to beat out Diggs).
But the Chiefs had something more important in mind— having their star tight end get some rest (and not get hurt) before the playoffs got underway. With the Chiefs playing their first game of the postseason this weekend against the Cleveland Browns, it is easy to wonder how Kelce might do?
It does not have the gravitas of being the regular-season receiving yards champ. But could he become the postseason receiving yards champ?
Travis Kelce Has Some Work to Do
If it is going to happen, Travis Kelce will have some work to do to get into the conversation.
A lot of great wide receivers lost last weekend, but there are a few excellent ones left. Stefon Diggs (+250; odds via PointsBet) currently leads in the category with 128 yards from Buffalo's game last week against the Indianapolis Colts.
Mike Evans (+650) had a great day for the Tampa Bay Buccaneers with 119 yards.
Baltimore Ravens wide receiver Marquis Brown (+800) had 109. Jarvis Landry (+1600) is within reach after having 92 against the Steelers. It would be foolish to rule Bills rookie Gabriel Davis (+4000) out (he had 85).
Even though Michael Thomas (+450) only had 73, he certainly cannot be ruled out.
So, yeah— Travis Kelce (+900) will have his work cut out for him if he is going to overtake the current leaders. However, a few other guys are getting started in the divisional round that could be worth betting on.
If Tyreek Hill (+800) can hit two or three big plays a game, he will certainly work his way into the conversation. It is no secret that Aaron Rodgers will target Davante Adams (+750) early and often in every game the Packers play.
Therein lies the problem. There is no telling how many games some of these guys will play. If the Buffalo Bills make it to the AFC title game and lose, he will have the same number of games as Kelce, Hill, and Adams. That is, assuming the Chiefs and Packers make the Super Bowl.
Three games could easily be enough for Diggs. The same could be said for Mike Evans if the Buccaneers make it to the NFC title game or Michael Thomas if the Saints do.
Then again, Tom Brady likes to spread the ball around, meaning Evans may not see as many targets.
The Saints do not appear to be looking to the deep passing attack to win games these days. That could spell doom for Thomas.
What if a favorite gets upset in the divisional round? There were a few in the wildcard round, so why not the divisional or conference title games? It has happened before.
The answer to that question depends on how much risk you are willing to take. Diggs is a great bet, but what if the Ravens defense locks him down and Lamar Jackson runs wild over the Bills? It could happen. Mike Evans is a great pick, too.
But the Bucs offense has been known to have power outages.
Betting Play: Take Travis Kelce to be the postseason receiving yards champ. But hedge your bet by putting a little down on either Stefon Diggs or Mike Evans.
It does not seem like the Saints are looking to win with the passing game anymore. That makes it hard to see Michael Thomas coming out on top. Baltimore could throw enough to Brown for him to remain in contention, but they might not.
However, he only had one 100+ yard game in the regular season and ten with 50 yards or less.
Those potential realities make it appear as if Travis Kelce, Tyreek Hill, and Davante Adams have a real chance despite a max of just three games. But who should you bet on?
Hill had a great three-game stretch in November where he had 484 yards. But then he ended the season with just 255 yards in his last four.
Kelce had 368 yards in the same three-game stretch and finished the season with 438 in his final four.
Between the two, you should take Kelce. As for Davante Adams, he too will be a good bet as long as he is healthy.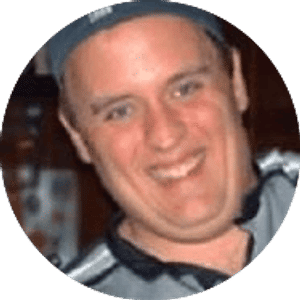 Travis Pulver
Travis a native-Texan which is where his love of football originated. But after moving around a lot when he was younger, he was able to develop an appreciation for the game and not just his favorite teams. He now lives in Indiana with his wife, Nicole, and two kids, Jackson and Addison. You can find him on Twitter at @FatManWriting.