How Far Will Aaron Rodgers Carry the Green Bay Packers This Year?
November 6, 2020
When the 2020 schedule came out, Thursday night's game between the Green Bay Packers and San Francisco 49ers was one of the season's more anticipated games. Who would not want to see a rematch of last year's NFC Championship game, right?
Throw in the playoff implications it would have for both teams, and it looked like must-see-tv—but it was not. Aaron Rodgers and the Green Bay Packers seemed as good as ever.
As for the 49ers—not so much. But expectations were low with over $80 million of the team's salary cap out with injuries.
With the win, Green Bay improved to 6-2 and took control of the NFC North. While the Minnesota Vikings, Detroit Lions, and Chicago Bears have not been mathematically eliminated, the writing is on the wall, and it shows in the odds of winning the division BetMGM.com has assigned to each:
Green Bay Packers -385
Chicago Bears +350
Minnesota Vikings +3300
Detroit Lions +2000
Minnesota and Detroit would have to make miraculous turnarounds and get a lot of help to win the division. At 5-3, Chicago is far from out of the race. But while their defense is playing exceptionally well, it is not getting near enough help from the offense.
The Bears will need the 2017 playoffs-version of Nick Foles to show up the rest of the way if they are going to win the division. While that could happen, there isn't any reason to think that it will.
So, the Green Bay Packers will win their seventh division title since 2011. But can Aaron Rodgers carry them much further than that?
What's That? Ah– Playoffs? Don't Talk About Playoffs!
But when you are the Green Bay Packers and have a quarterback like Aaron Rodgers, the playoffs are part of the discussion every year. They have missed only three times since Rodgers became the starter (2008, 2017, and 2018).
Over the last six seasons, they have made it to the NFC Conference Championship game three times (2014, 2016, and 2019).
However, they failed to make it to the Super Bowl each time.
So, there is a very good reason why the Packers can talk about the playoffs. It is where they always end up. After going 13-3 in Matt LaFleur's first season last year, they are shaping up to be even better this year.
But can they make it to and win the NFC Championship and Super Bowl?
Offensively, they are doing everything right. The Packers are averaging right around 400 total yards of offense a game. Rodgers has the passing game humming (269.3 yards/game; seventh), and the run game has been moving right along (126.6 yards/game; tenth), even with Aaron Jones missing time recently.
More importantly, they are scoring 31.6 points/game (tied for second).
Defensively, they are not a great team, but they are certainly good enough. But Green Bay is not going to be looking to shut anyone out in the playoffs, anyway. It would be nice to, but with their offense, they do not need to.
They have the third-best odds to win the NFC at +450 but aren't too far behind the Seattle Seahawks (+340) and Tampa Bay Buccaneers (+275)—and the New Orleans Saints are not too far behind all three (+600).
Should You Bet On The Green Bay Packers To Win Come Playoff Time?
Betting Play: Green Bay to win the NFC North and the NFC
Gauging playoff success from how well a team is playing during the regular season is inaccurate, at best. Regular season stats and records get inflated when good teams like the Packers play lesser teams. You always have to wonder a little if your team is really that good or if everyone else was that bad.
History and the eye test tells us that Rodgers and the Packers are indeed legit contenders. It would be shocking if they were not to make it back to the NFC Championship game with how they have looked. There, they will likely meet one of the other favorites—Seahawks, Buccaneers, or Saints.
Offensively, they will be able to hang with all three. That much is certain, although scoring on the Buccaneers will be tougher. Defensively, they may be able to slow all three down a little. But it is hard to say whether the Packers defense can stop any of them.
If Rodgers can heat up, though, that will not matter.
As for the Super Bowl, while their odds are good (+1100), the Chiefs (+350), Steelers (+600), Buccaneers (+650), Seahawks (+800), and Ravens (+1000) have better ones. While Green Bay can compete with any of the potential AFC teams, it is hard to say if they can beat any of them.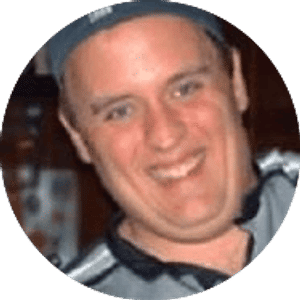 Travis Pulver
Travis a native-Texan which is where his love of football originated. But after moving around a lot when he was younger, he was able to develop an appreciation for the game and not just his favorite teams. He now lives in Indiana with his wife, Nicole, and two kids, Jackson and Addison. You can find him on Twitter at @FatManWriting.