How Bad Will the New York Jets Be This Year?
October 2, 2020
Fans of the New York Jets did not expect to win the Super Bowl this season. They probably did not even have hopes or dreams of winning the AFC East. Those that could look at the team objectively and honestly just wanted to see improvement.
Sam Darnold was going into Year Three, and Adam Gase his second. Expecting improvement was not unreasonable. But four weeks into the season, the team has not improved from 2019's 7-9 season. Instead, they have taken giant steps backward.
Enough so that many believed Gase could get fired if the Jets lost to the Denver Broncos on Thursday Night Football—which they did.
ussportsbonus.com/nfl-week-3-power-rankings/(opens in a new tab)
A head coach getting fired at this point in his second season would be unusual. So, it was not shocking that he still had a job Friday morning. But what fans have to wonder now is how bad this team will be. Their best chance to win a game was against the Jets, who were starting their third-string quarterback.
Could the New York Jets Go Winless?
Denver ended up winning nine, 37-28. If they can't beat a team giving a young quarterback his first start, who can fans expect them to beat? Is there anyone, or could the New York Jets make history by becoming the third team in the modern era to go winless?
Many sportsbooks carry (or have carried) prop bets on whether any team will go winless this season. WilliamHill is giving fans a chance to bet on whether the Jets will go winless:
New York Jets Regular Season 0-16 Record
When we watch the Jets play and hear about the lack of intensity and focus at practice, it is not hard to imagine them going winless. From the rumors that have popped up online, it sounds like the players don't have any respect for the coaching staff.
It becomes even more concerning when the team commits six personal fouls as the Jets did on Thursday night.
Right now, the Jets look like a team that will not get better any time soon. The coaching staff (or at least Adam Gase) seems oblivious to problems the rest of us see, and the players just do not care anymore. If that is indeed the case, then the Jets could go winless this season.
However, before putting money down on 'yes' at +1500, we need to remember that only two teams in the modern era (16 games) have gone winless.
With 16 games and the multitude of components that go into winning a game, the odds favor the stars coming into alignment at least once. That was certainly the case for the Cleveland Browns in 2016 when they caught the Chargers on a bad day an won their only game of the season.
Who Might They Actually Beat?
We must consider the possibility a similar situation could arise for the New York Jets. Of their remaining games, who could they possibly beat if they have a great day and their opponent doesn't?
From what we have seen so far, the Jets do not stand a chance against the Cardinals, Bills, Chiefs, Patriots (twice), Raiders, Seahawks, and Rams. That leaves two games against Miami and a Week 16 contest against the Cleveland Browns.
The Dolphins, like the Jets, are not a very good team. But the coaching staff does an excellent job of motivating players—and the players want to win. When they try hard, and the other team doesn't, like in their Week Three game against the Jaguars, they win.
It may be a little presumptuous to think the Jets can beat the Dolphins. But the book is still out on the Cleveland Browns. The Browns are 2-1, but their wins came against two poor teams—the Bengals and Washington Football Team.
If the Browns can build off their success and continue to play well, it will be hard to see the Jets notching a win against them. But if the Browns fans have seen for the last few years reemerge, then the Jets may have a shot.
Is It A Good Bet To Take?
So, what does this mean for the prop bet WilliamHill.com has posted?
The 'yes' looks like it could be a good bet. Keep in mind that many things could happen that could result in the Jets getting an unexpected win. But no risk, no reward—right?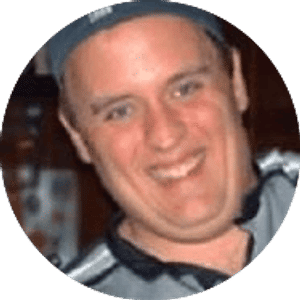 Travis Pulver
Travis a native-Texan which is where his love of football originated. But after moving around a lot when he was younger, he was able to develop an appreciation for the game and not just his favorite teams. He now lives in Indiana with his wife, Nicole, and two kids, Jackson and Addison. You can find him on Twitter at @FatManWriting.