Do Not Count the Philadelphia Eagles Out Of The NFC East Just Yet
December 18, 2020
The NFC East has been an absolute mess this season. At one time or another, all four teams have been favored to win the division. But everyone had the same problem—they could not win any games.
Fans held out hope for the Dallas Cowboys until Dak Prescott went down. Then all eyes turned to the Philadelphia Eagles because every other team was terrible. But surely Carson Wentz would get things turned around.
For a brief moment following their win over the Seattle Seahawks, the New York Giants appeared to have a shot. While the loss to the Arizona Cardinals last week does not help, the Giants are still in it (their remaining schedule is brutal, though). But now the Washington Football Team is the team to beat.
However, it looks like Washington's reign as the NFC East favorite might be short-lived. Their defense, which is the primary reason they have been winning games and are now 6-7, will be fine heading into their matchup with Seattle this week.
But Alex Smith has been ruled out with a strained right calf.
They will have no choice but to start Dwayne Haskins, who Ron Rivera benched after Week Four due to poor play. Seattle's defense has not been the best this season, but they have played better in recent weeks.
If Smith is out for more than one week, it is not hard to see Washington falling back into the middle of the pack again. If they fall, someone will have to rise—but who?
It will have to be the only team left, the Philadelphia Eagles (seriously).
How The Philadelphia Eagles Can Win The NFC East
At 4-8-1, the Eagles are in third place in the NFC East. But they are only a half-game behind the New York Giants and a game and a half behind Washington—which might as well be a two-game difference.
So, if the Eagles are going to win, they will have to win out while getting a fair amount of help.
First, the Giants need to lose at least one more game. They could very well do that this week against the Cleveland Browns (who will be favored by 6.5 points). If not this week, then probably next week when they face the Baltimore Ravens.
Washington needs to lose two. While their defense will likely keep them in the game against Seattle this week (who will be favored by 6.5 points), they will have a hard time beating the Seahawks with Dwayne Haskins at quarterback.
They might, but do not count on it.
The following week, they should beat the Carolina Panthers, which means their regular-season finale against the Eagles could be for the division title and a trip to the postseason. But that is only if the Eagles can take care of business against the Cardinals this week and the Cowboys.
With Jalen Hurts giving the offense the spark it needed last week, it is not hard to imagine the Eagles beating the Arizona Cardinals this week. Kyler Murray will be a challenge to defend, which will not be easy for the injury-riddled Eagles.
But the Cardinals defense will have just as much of a hard time with Hurts.
Arizona is favored by 6.5 points, but this is a game the Eagles can win. Beating Dallas will not be too hard, which means it will all come down to who wins in Week 17—the Washington Football Team or Philadelphia Eagles.
Betting Play: Take Washington (-250; odds via BetMGM) to win the NFC East but considering hedging your bet by putting a little something down on the Eagles (+550).
Following the game against the San Francisco 49ers, when Alex Smith got hurt, Washington head coach Ron Rivera said Smith could have gone back in if something had happened to Haskins.
That likely means the injury is not too bad, and Smith could be back next week.
But if the team loses this week (which it probably will) and then wins next week, it will still be a winner take all scenario in Week 17. However, that is assuming the Eagles beat the Cardinals this week, which is far from a lock.
With Alex Smith behind center and hopefully running back Aaron Gibson with him in the backfield, the better team will prevail in Week 17. This season, the better team is Washington.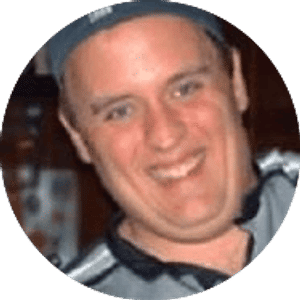 Travis Pulver
Travis a native-Texan which is where his love of football originated. But after moving around a lot when he was younger, he was able to develop an appreciation for the game and not just his favorite teams. He now lives in Indiana with his wife, Nicole, and two kids, Jackson and Addison. You can find him on Twitter at @FatManWriting.