Alex Smith Could Win Comeback Player of the Year Without Playing Another Down
October 14, 2020
Since the first videos of Washington Redskins quarterback Alex Smith dressed and active in practice popped up online, people have been talking about him as a potential candidate for the Comeback Player of the Year (CPOY).
They should, of course. We are talking about a guy who had a spiral and compound fracture to his tibia and fibula. It took 17 surgeries to put his leg back together (and deal with an infection). At one time, there was talk about possibly needing to amputate.
Just the fact that he is walking is reason enough for him to be considered for the award. But others were getting more attention than him for the first few weeks. Fans were happy to see Cam Newton begin a successful comeback in New England. Ben Roethlisberger is returning from a season-ending injury.
Rob Gronkowski came out of retirement. Aldon Smith is back after being out of the league for five years. The list goes on and on, but the gist of it is this—Alex Smith was virtually lost in the shuffle for four weeks while he sat on the bench.
But then he played. When Kyle Allen went down with an injury against the Los Angeles Rams last week, Ron Rivera put Alex Smith in. Fast forward to the next day, and Smith is the new favorite to win the Comeback Player of the Year.
BetMGM.com has his current odds listed as -304. FanDuel has him at -330, and PointsBet.com has him listed at -400. According to these odds, he has between a 75.25 and an 80 percent chance of winning. Does that mean it is safe to go all in him?
Not yet.
Making A Case For And Against Alex Smith For CPOY
It is not hard to make a case for Alx Smith. His injury was grotesque, the surgeries, how long it took to rehab— the fact he can walk makes him a good candidate. While everyone rooted for him during his recovery, he did not play for the first four weeks of the season.
But as soon as he did, the masses were ready to get behind him—and he didn't even play well. Smith completed nine of 17 passes for a dismal 37 yards, was sacked six times, and his one rush went for a single yard.
His rating for the game was 58.7. With Kyle Allen cleared to play this week and Ron Rivera naming him the starter if he's healthy, there is no telling if Smith will step on the field again. Then again, Allen wasn't exactly impressive before leaving the game with an injury last week.
So, maybe there is a chance.
Some would say that winning CPOY is contingent upon playing and playing well. Take last year's winner, Ryan Tannehill, for example. He only started in ten games, but his play was a large part of why the Titans were able to turn the season around and make a nice playoff run.
Just about every winner on the list dating back to 1972 returned from an injury, suspension, prison, or bounced back from a bad year with a good one. That is what made them worthy of being named Comeback Player of the Year.
What little we have seen of Alex Smith this year was terrible, and we may not see him again. Even if we do, there is no reason to think he is going to be much better. While some would say that is reason enough for him not to win, it is also why he should.
Since the award is going to a football player, we assume that the player will play a lot and play well. But there is no actual requirement to play. The definition of a candidate says nothing of playing time or even playing at all.
The Football Almanac defines the Comeback Player of the Year as someone:
"…who shows perseverance in overcoming adversity, in the form of not being in the NFL the previous year, overcoming a severe injury, or simply a poor performance. "
It is also worth noting that there is no set definition of who qualifies for the award or any criteria that must be met. There is just a loose guideline that leaves the details up to voters. So, while some may think playing and playing well is a requirement, others may disagree.
The only thing that matters is that he "shows perseverance in overcoming adversity," and no one has shown perseverance in overcoming adversity quite as Alex Smith has.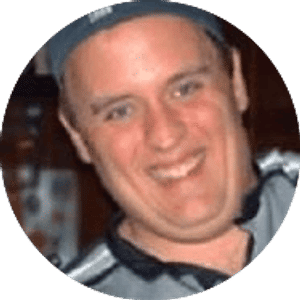 Travis Pulver
Travis a native-Texan which is where his love of football originated. But after moving around a lot when he was younger, he was able to develop an appreciation for the game and not just his favorite teams. He now lives in Indiana with his wife, Nicole, and two kids, Jackson and Addison. You can find him on Twitter at @FatManWriting.