A Safe Bet To Score In Super Bowl LV?
January 27, 2021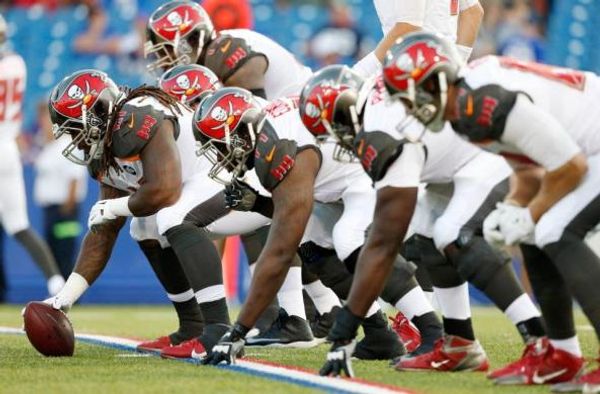 With the two offenses playing in Super Bowl LV, there is one thing fans can probably count on. These teams will score a lot of points. When a game features two of the top six scoring offenses, that is exactly what should happen.
Then again, it looked that way for Super Bowl LIII when Tom Brady's New England Patriots faced off against the Los Angeles Rams. But that game only had a single touchdown.
Both teams do have good defenses, so, theoretically, there is a chance there is not a lot of scoring in Super Bowl LV. However, with the talent on these offenses, that is hard to imagine. Teams have been able to slow down Patrick Mahomes, but no one has been able to stop him.
If anyone knows how to generate offense in a game like the Super Bowl, it is Tom Brady.
While there is a chance Super Bowl LV is a low scoring game. But both the Buccaneers and Chiefs averaged around 30 points a game during the regular season and allowed 22. So, there is an even greater chance that it is a high scoring one.
But who will score a touchdown in the Super Bowl?
Odds On Who Will Score in Super Bowl LV
The question isn't who will score the first or last touchdown or what the last scoring play of each half will be. The question is which players will score a touchdown at any point during the game. It is not hard to figure out who the obvious choices are for both teams.
Of the Chiefs 57 total touchdowns, Tyreek Hill (-175; odds via 888Sport) led the way with 17 (15 receiving), followed by Travis Kelce (-175) with 11. Mecole Hardman (+220) and Clyde Edwards-Helaire (+200) each chipped in five. Demarcus Robinson (+300) had three, five guys chipped in two, and another five had one.
Hill and Kelce account for almost half of the Chiefs touchdowns. The duo was targeted on over 60 percent of the Chiefs plays in the red zone this year. It is safe to say that they are the only safe bets for the Chiefs.
As for anyone else, no one scores with much regularity. Picking anyone else will require figuring out who has value and how much risk you are willing to take.
For the Buccaneers, the safest choice is Mike Evans (+125), but he is not necessarily a great choice. Of Tampa Bay's 59 touchdowns, he had 13—nine of which came in the red zone. But when it comes to Tom Brady (+450), there is no hard and fast favorite, which is one of the many things that makes it hard to defend against him.
Ronald Jones II (+225) chipped in eight in the 14 games he played in. Chris Godwin (+150) and Rob Gronkowski (+225) each had seven. Leonard Fournette (+120) had six, and in his short time with the team, Antonio Brown (+225) had four.
Tom Brady and Scotty Miller (+475) had three, three guys had two, and two had one.
So – Who Should You Bet On?
Betting Play: If you are looking to win something and are not worried about winning a lot, then go with Travis Kelce and Tyreek Hill. Hill has not scored in the playoffs this year. But with all of the big plays he had against the Bills, he is bound to break one against the Bucs.
Mike Evans looks like a good bet for the Bucs. Other than him, no one else scores enough to have faith in them relative to their odds. There isn't another betting option with any value.
But if you want to roll the dice on someone with longer odds, go with the Chiefs defense (+325 listed as 'any other Kansas City Chiefs player)'. They had two touchdowns during the regular season. After watching Brady throw three interceptions against the Packers, it is not hard to see him doing it again—and the Chiefs returning one.
Since we are talking about the Super Bowl, it makes sense to think both quarterbacks will lean towards their most productive guys. For Mahomes, that is going to be Travis Kelce and Tyreek Hill. But that is so obvious both guys have over a 50 percent chance of scoring a touchdown.
While Darrell Williams (+150) and Clyde Edwards-Hellaire (+200) each had one in the AFC title game, the Chiefs only scored 13 total touchdowns on the ground during the regular season. Between the two of them, they had five.
On the receiving end, there is not another good choice outside of Kelce and Hill. Demarcus Robinson (+300) and Sammy Watkins (+260) have the kind of explosive potential that makes them threats, but between the two of them, they scored only five.
As for Tampa Bay, Mike Evans is their safest bet. But Ronald Jones, Chris Godwin, and Leonard Fournette are not bad ones. While Rob Gronkowski did record seven touchdowns this year. However, he hasn't been a significant factor as a scoring threat on offense.
Everyone that touches the field with any regularity does not have bad odds. That means you are not going to make a ton betting on them. So—who should you bet on?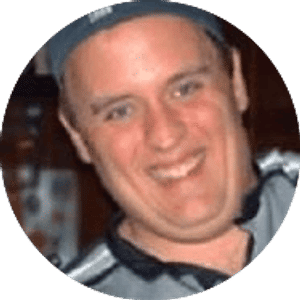 Travis Pulver
Travis a native-Texan which is where his love of football originated. But after moving around a lot when he was younger, he was able to develop an appreciation for the game and not just his favorite teams. He now lives in Indiana with his wife, Nicole, and two kids, Jackson and Addison. You can find him on Twitter at @FatManWriting.