Stream March Madness 2022
March 16, 2022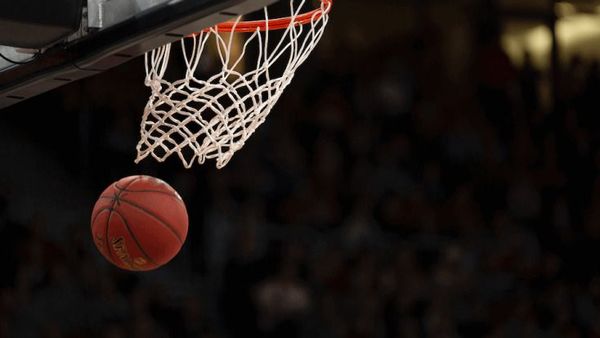 It's the most wonderful time of the year. No, not Christmas. We're talking about the NCAA Division 1 Men's Basketball Tournament, better known as March Madness. In this article, we will go through how you may live stream March Madness 2022.
March Madness truly is madness from a college basketball bettor's point of view. Every year, millions of people eagerly watch as 68 Division 1 men's basketball teams vie for championship glory.
Champions from the 32 Division 1 conferences automatically qualify, while the other 36 teams are selected by the NCAA selection committee. With a total of 67 games over a span of three weeks, bookmakers work at a frantic pace.
This year, the journey begins when the selection committee reveals the at large berths on March 15th. The games begin on March 18th. After round two wraps up on Sunday, March 22nd, the competition heats up with the Sweet 16. Check out the full March Madness Schedule here.
The Elite eight go at it starting on March 28th and the much-anticipated Final Four do battle on Saturday, April 4th. The tournament concludes with the Finals on Monday, April 6th.
In years past, it was nearly impossible to watch each one of your favorite teams games. That's all changed. Now, you can stream March Madness games on your computer or mobile device. Several bookmakers such as Bet365 feature terrific streaming services.
Additionally, these sportsbooks offer live betting so you can place wagers as the games unfold. When you stream March Madness online at a sportsbook, not only are you able to stay on top of the action; you can get into the action.
In most cases, sportsbooks that let you watch March Madness live stream online require you to meet one condition. You must place a minimum bet on the game you want to stream. As long as you wager before the game or during the game, they'll let you stream March Madness games once the wager's placed.
The number of betting options for each game can be overwhelming. Aside from standard bets like moneylines, spreads, and totals, bettors have loads of other options. Bet on first-half results, quarter props, alternative spreads, and totals, or a host of other game and player props.
Don't be shocked to find several dozen betting options on a single game. Once you have considered your options and found the best bet, place it and you can watch March Madness online.
Best Sportsbook for Live Streaming
NCAA March Madness Live Stream
The number of live betting options is also staggering. Expect your online bookmaker to offer well over 100 live betting options for each and every tournament game. Moneylines, spreads, and totals are always in play right up to the final buzzer.
Both teams to score, margin of victory, and alternate spreads are possibilities too. On top of live player props, you can even bet on whether the total score will be an odd or even number.
There are many great things about being able to stream March Madness online. One such benefit is that you can get a feel for the flow of the game before you place your wager. You might see that a team's star player looks a little off.
Conversely, maybe that player is off to a hot start. Such factors can give you an edge when you place your live bet. Does one of the teams look out of sync? Is it clicking? That's helpful information when it comes to making live spread or moneyline wagers.
You could easily be swayed into live betting the over if neither defense has shown up. On the flip side, tight defensive battles are conductive to unders.
Watch March Madness on TV
When you live stream games at your favorite online bookmaker, live betting really enhances the experience. Of course, it also allows bettors to just follow the action and let their bets play out in front of them. Even if you aren't much of a bettor, you could consider a small wager to be the price of admission.
It's certainly a lot cheaper than pay-per-view if the game you want isn't available on regular cable. The streaming quality is excellent as long as you have a reliable signal and a decent computer or mobile device.
It's not like the early days of streaming when viewers were subjected to lag and freezing. It's now a pleasurable experience to live stream March Madness online.
Watch March Madness on Mobile Phones
Do you want to use your mobile device to follow the NCAA Division 1 Men's Tournament action while you're on the go? Download the Bet365 app or find an app for any other bookmaker that features live streaming. It will definitely make those Sunday visits to the in-laws a lot more bearable.
With so many games, March Madness is a great opportunity to meet the rollover conditions of a sportsbook welcome bonus.
By the way, most sportsbooks have great welcome bonus offers for new members who make their first deposit. Sportsbooks that feature live streaming are changing the way people watch and bet on sports. Don't miss out!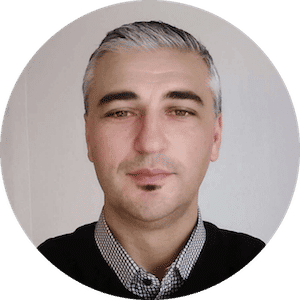 Admir
Admir aka "The Admiral" has been around the sports industry for more than two decades as a professional athlete and sports agent.