March Madness Schedule 2022
March 15, 2022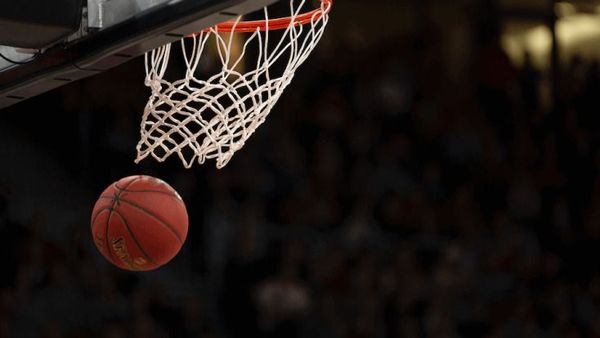 The best sports month of the season is upon us and we've been blessed with the upcoming March Madness schedule for the 2022 NCAA Tournament. That schedule began with Selection Sunday on March 12th, 2022. That is when each team was seeded and they were informed who they will be playing against. This is an exciting time for Division I men's basketball bettors as the best time of the year is upon us.
Best Betting Sites for March Madness 2022
Where Does March Madness 2022 Take Place?
The Final Four will take place in Caesars Superdome in New Orleans with the tournament games being played in sites around the country. Those include cities such as Indiana, Buffalo, Fort Worth, and more.
In 2021, March Madness took place solely in the state of Indiana, with COVID-19 forcing the tournament to be contained within a smaller area than normal. Those concerns have been cast aside for this season, with the tournament going back to its normal format of featuring sites around the United States, to the delight of fans.
When Does March Madness Start?
The 2022 NCAA Tournament is set to start on March 15th as the First Four games of the tournament will be played. These are play-in games, meaning the winner of these games will receive a spot in the 64-team tournament.
The First Four begins two days after Selection Sunday and just two days before the start of the First Round. The First and Second rounds last a combined four days and give you some of the best sports entertainment in the world. The First and Second rounds truly give March Madness their nickname. It's 48 total games compressed into four days. It's fair to say that at least half of those games will end up being extremely entertaining and competitive affairs.
The NCAA tournament is always a wild card and incredibly tough to bet on, as the teams playing one another are often not familiar with one another, creating plenty of tight matchups. The NCAA Basketball Tournament 2022 is sure to be a great one and you will want to be on the correct side of things.
| | | |
| --- | --- | --- |
| Round | Time/Day (ET) | Date |
| Selection Sunday | 6 P.M. on Sunday | March 13 |
| First Four | 6:30 P.M. on Tuesday and Wednesday | March 15-16 |
| First round | 12 P.M. on Thursday/Friday | March 17-18 |
| Second round | 12 P.M. on Saturday/Sunday | March 19-20 |
| Sweet 16 | 7 P.M. on Thursday/Friday | March 24-25 |
| Elite Eight | 5 P.M. on Saturday/Sunday | March 26-27 |
| Final Four | 5 P.M. on Saturday | April 2 |
| NCAA Championship game | 9 P.M. on Monday | April 4 |
You can count on sportsbooks bringing the heat for March Madness. From the First Round to the Sweet 16 all the way to the Final Four, you will keep seeing new sportsbook promos. This is one of the most popular events to wager on in the United States and sportsbooks will be eager for your business.
The Division I Men's Basketball Championship is the second biggest betting event after the NFL Super Bowl. Make sure to check out some of these NCAA Tournament promos as they will be ones you will not want to miss out on.
How to watch March Madness
All 2022 NCAA Tournament games can be watched on the television in the United States via CBS, TBS, TNT, and TruTV. However, there are times where you will want to watch more than one game at the same time as the action unfolds.
Nothing is better than having one game on the TV and the other on the CPU screen or mobile device. There will often be more than one March Madness game going on at a time and it can be a hassle to pick just one to watch.
There are a multitude of different ways to watch the 2022 NCAA Tournament online and we have dedicated an entire article to just that. Make sure to check out how to watch March Madness online here as we will breakdown every option you have when tuning into the games.
What are the Dates for March Madness 2022?
The 2022 NCAA Tournament's engine will get started on March 13th during Selection Sunday. This is a television show that reveals which teams will take part in the bracket and where each team will be seeded. We also find out who plays who, and this is when fans can start to get their brackets together. We all know how fun that can be, and how sad it can be after just a few games tip-off.
Cutting to the chase, the Final Four kicks off on Saturday, April 2rd. These will be the four best teams – one from each region of the bracket. This is also technically the semifinals and the winners of the Final Four round will face off for the NCAA Championship on April 4th at 9 P.M.
When does March Madness end?
March Madness ends when just one team is left standing. The NCAA Tournament Championship will take place on Monday, April 4th at 9 P.M.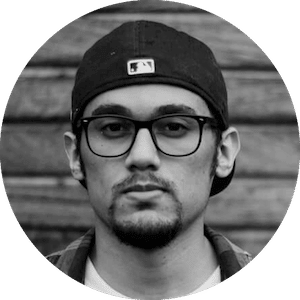 Gus Anderson
Gus Anderson is a gambling wizard. As a kid he dreamt about becoming a Tennis, Hockey and Golf professional but ended up as a gambling professional with focus on both sports & casino.