UFC Vegas 7 At the Apex – Betting Picks and Predictions
August 19, 2020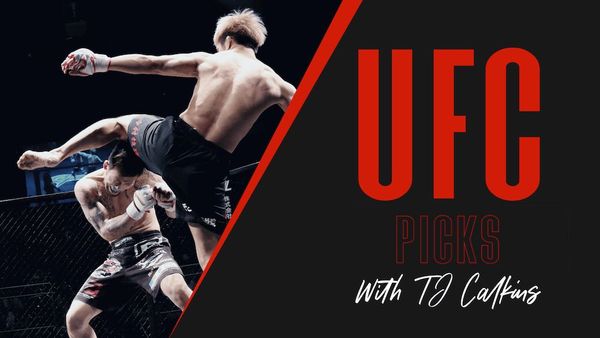 This poor fight night card is so hard pressed to live up to last week's UFC 252, and certainly lacks the star power. Even still, this card 11 (it may only be 10 fights as we wait for confirmation of Dwight Grant getting a short notice opponent after his opponent was forced from the fight) fight card is attractive from a finishing perspective. Six of the fights are -150 or greater to end inside the distance, so finishes will come, even if it lacks a plethora of household names. The one popular name we have on the card is Frankie Edgar, who move down to bantamweight and takes on favorite Pedro Munhoz in the main event of this televised card.
We had quite a successful week last week. Read last week's UFC 252 article and the UFC 252 betting recap.
We will have three plays on this short card. I'll offer a prediction on the remaining fights without a dedicated bet at the conclusion of the piece.
Let's get to the bets.
Pedro Munhoz -255 vs Frankie Edgar
Betting Play: Munhoz ITD -125
Fight is five rounds at 135 lbs and is -175 to end inside the distance.
Frankie Edgar is moving down to bantamweight at 38 years old. Read that first sentence again, it can't be understated. This version of Frankie Edgar was already having chin issues at featherweight, being knocked out in the first round of two of his last four fights, after avoiding that outcome for the duration of his career. His durability was a huge part of his skill set while he was at the top of the featherweight division, but that has clearly been mitigated or left altogether. This would perhaps be less of an issue if he were drawing a different opponent, but Munhoz is such a tough matchup for him. Munhoz will bring adequate power, high pace, high cardio and pressure. He will be the busier striker and will absolutely test the Edgar chin and that will likely be a test Edgar cannot pass. Where Edgar could win this fight is with his superior wrestling, if he is able to control Munhoz for periods. That is a massive if however, and for multiple reasons. The first is Munhoz may just have the nastiest guillotine in all of MMA, and any wrestler, no matter how good is in danger when they stick the neck where Munhoz can latch onto it. For arguments sake, let's say the guillotine won't come into play. This means Edgar completes takedowns, but that's likely where the scoring in the judge's eyes ends. Munhoz has a very high end BJJ skill set and will not be confused as to how to return to his feet. He will also be the better conditioned fighter, and every grappling exchange will zap the cardio of Edgar more than it will Munhoz. Munhoz is also extremely durable and not afraid to brawl, which would be a scary proposition for Edgar given the current state of his chin.
All in all, we would really have to squint to find a way Edgar survives 25 full minutes with Munhoz without falling victim to a KO or guillotine. With Munhoz sitting at just -125 to win ITD in a five round fight, that play is the top value of the card, and the avenue to attack.
Daniel Rodriguez -185 vs Takashi Sato
Betting Play: Sato via KO +360
Fight is at 170 lbs and is -150 to end inside the distance.
Fights and lines like this make me scratch my head a bit, as the narrative for a matchup like this was quite difference just last week. The fight I'm referencing is Sean O'Malley vs Marlon Vera. Of course, these are different fighters at different levels of the game, but there are parallels to make. O'Malley was the precision striker taking the fight against a proven finisher that had a massive advantage in the grappling realm, yet O'Malley was a large favorite. The roles are reversed in this fight and the clean technical striker is the underdog against the wild but more dangerous finisher. The grappling edge is also not nearly as wide in this fight, and it is somewhat unlikely this fight hits the mat at all (The above isn't purely about this fight, but more of a warning to not simply follow lines and hype).
Now, Rodriguez is a powerful and dangerous striker that will wing heavy shots, but is very available to be hit, and Sato will do that often. The precision of a striker like Sato is dangerous for a fighter that can be touched like Rodriguez, and I believe this fight should be much closer to a pickem fight. Rodriguez is the better grappler to be sure, but it is a very large question mark whether he attempts to take the fight down, and more so if he is able. There is very much the possibility that Rodriguez lands a power shot that leads to a finish, but he will have to do that through being touched by a far more precise and quicker striker. I do not want to sound like Sato is absent power, because that is not the case, but he will be at a power disadvantage while still being quite capable of his own KO.
The best bet in this fight is to take Sato to score the KO, which sits at a very attractive +360. This is my least confident play on the card, but the value on the +360 figure is not one to pass up.
Carlton Minus -125 vs Matthew Semelsberger
Betting Play: Semelsberger ITD +245
Fight is at 170 lbs and is +125 to end inside the distance.
This fight is matching up a pair of debutants, and simply put, I believe one does not belong in the promotion at all. Neither fighter has much of a UFC ceiling, but I view Minus as a real longshot to ever notch a win in the promotion. I am clearly not the only one seeing this the same way, as Minus opened as a ridiculous -365 favorite and has been bet down to the current -125. It is a virtual certainty that Semelsberger will be the favorite by fight time. Minus is a point fighter with no real power and no real redeeming skill set. I do not have the record of two of his opponents, but I believe he has not had a finish win against a fighter with any win on their professional record. He is coming from a low end regional promotion in Alaska and was dominated in his lone fight against UFC level competition and I expect a repeat of that outcome. Semelsberger is no world beater, but I see a more aggressive and dangerous skill set that should own the fight. Neither fighter has adequate takedown defense, but I don't believe Minus will look to wrestler, while Semelsberger may, particularly when backing Minus to the fence. He is also the more powerful striker and the fighter that can get his hand raised inside the distance.
I think that is what we will see and via KO. With the KO line being too similar to the ITD line to realistically attack added value, the dedicated play will be Semelsberger ITD, which sits at a cool +245. For reference, the currently favored Minus has an ITD line of +415. Get in on this one quickly before all the value is gone.
Other UFC Vegas 7 At the Apex Fight Predictions
👊Ovince Saint Preux via submission over Alonzo Menifield (almost certainly after first round)👊
👊Marcin Prachnio via KO over Mike Rodriguez (would have to happen first round)👊
👊Mariya Agapova via KO over Shana Dobson👊
👊Amanda Lemos via KO over Mizuki Inoue👊
👊Joe Solecki via decision over Austin Hubbard👊
👊Jorge Gonzalez via KO over Ike Villanueva👊
👊Timur Valiev via decision over Mark Striegl👊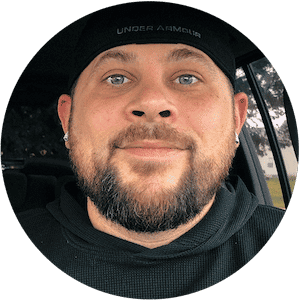 TJ Calkins
TJ Calkins was raised in a gambling loving household. He knew how to handicap horse races and follow line movements well before his tenth birthday. While sports betting remained a passion into adulthood, poker and Daily Fantasy Sports also became passions and remain as such today.