UFC Vegas 15 Betting Plays and PredictionsOther ThoughtsOther Fight Predictions
November 26, 2020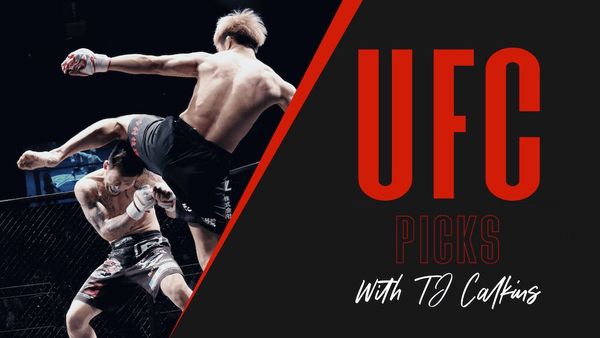 Last week's UFC 255 Betting Plays and Predictions did not fully deliver, but we got a little more profit on our bets. Moving onto this week, we have some very, very good matchmaking on this card, and decent enough star power for a fight night.
We have 11 fights and there is truly an identifiable path to victory for all 22 fighters. What we have in turn, is a card that is quite dicey from a gambling perspective. We will only have two dedicated gambling plays for this card, but there are some additional spots that present some level of value that I will touch on, given the lack of spots to certainly fire at. Let's dive in.
This weeks picks. Keep reading for thoughts on the main event and full betting play analysis.
| Fight | Betting Play |
| --- | --- |
| Miguel Baeza -160 vs Takashi Sato | Sato ITD +225 |
| Josh Parisian -210 vs Parker Porter | Parisian ITD -135 |
Miguel Baeza -160 vs Takashi Sato
Betting Play: Sato ITD +225
Fight is at 170 lbs and is -245 to end inside the distance.
This striker's delight is the top pick for fight of the night, and we have a value wagering spot in this spot as well. These are two ascending and quite capable strikers, that are different but both quite effective.
Baeza is dynamic with all of his strikers, and has a very high end leg kicking game that allows him to unlock the rest of his striking attack. Baeza is the more well rounded of the two fighters, and has the better ground game, but I do not expect much, if any grappling in this fight, at least not in the first couple rounds. If we see any, it would likely be late in the fight with Baeza initiating it against a more tired Sato.
Sato is the tighter, more technical and more precise striker, but he is far from a volume machine. He is a knock out artist that will have little success when he isn't getting it done inside the distance. His punches will be precise and we did see Baeza rocked by Matt Brown in his last fight, and a similar occurrence from Sato would lead to Baeza being finished.
That finish from Sato is the one where we have a value spot, and I think there is a big singular reason why that is likely to come. That reason is the southpaw stance from Sato. That will keep the Baeza leg kicks off the outside of his lead led, and could create opportunities for a massive left hand kill shot if Baeza opts tot attack the inside of his lead leg.
In any event, the leg kicks that stifle the movement of Baeza's opponents won't be in play in this fight and not close to the level they are in his other fights. In a pure boxing affair, I absolutely give Sato the edge in this race to a finish, and his underdog pricing is coupled with big value on the +225 ITD line.
The finish is almost always the sole Sato path to victory, and I believe this matchup is favorable for him, at least to the point of a coin flip and the ITD price tag is very good value, and our point of attack.
Josh Parisian -210 vs Parker Porter
Betting Play: Parisian ITD -135
Fight is at heavyweight and is -490 to end inside the distance.
This low level heavyweight scrap features debutant Josh Parisian who punched his ticket to the promotion on Dana White's Contender Series, as he takes on Parker Porter who was KO'd in the first round of his debut, and I remain unsure why he got a chance in the promotion to begin with.
He really offers very little in terms of a UFC heavyweight skill set, and does not have a single quality that we can point to, to be his redeeming aspect. He is a decent enough boxer, but lacks that killer power and will be the smaller fighter in this matchup, which I expect will be his next loss, and would be mostly shocked if he were to ever notch a win in the promotion.
The larger Parisian will have four inches of advantage in both height and reach, and he does possess that single quality to point to have a fully identifiable path to victory. That quality is his extremely heavy top control and utterly vicious ground and pound. He truly has the type of ground and pound that we can assume a finish is a foregone conclusion as soon as the fight hits the floor for the first time.
The ground and pound often doesn't appear so damaging, but it has put fighters out and they often just cover up. I don't believe he will have any real issues forcing this fight to the floor as the larger fighter, and that will spell the beginning of the end for Porter.
Now, I am conflicted on the best avenue of attack with our Parisian bet. The ITD line of -135 and the win in Round 1 line of +175 are both very attractive. While the plus figure in Round 1 is more fun, it puts a bit too much of a clock on us, and I think the safer avenue of ITD is the slightly better option, and that will be our play.
The Su Mudaeji vs Malcolm Gordon fight offers value on either side depending which side you are interested in playing. I absolutely see a finish coming in this fight, and the -240 fight ends ITD is a solid play by itself. The respective paths to victory are via KO at +165 for Mudaerji or via sub at +835 for Gordon. Both are values and I think the Mudaerji line is the most attractive.
Anderson Dos Santos +145 is a very live dog against Martin Day. In what will be a striker vs grappler fight, I believe Dos Santos will either come in with a wrestling game plan and be successful throughout, or be forced into said game plan, with the success perhaps not coming immediately. Ultimately Dos Santos matches up terribly in the striking but quite favorably on the mat, and he is live as either a flat play or via submission at +465.
In the main event, we are set up for a very lopsided affair. Derrick Lewis will need one more come from behind miracle in this fight, as he will have absolutely no answer for the wrestling of Curtis Blaydes. When he is not being taken down or mat returned, he will be controlled on the floor. For me, the biggest question on this fight is whether Blaydes will be able to stick enough ground and pound to finish the fight or if it will simply be a full 25 minutes of dominance.
Despite the flat line being wider than one I would normally look to play, Blaydes is in play at -380. The ITD line of -150 clearly offers a huge mitigation of dollars risked but is on the borderline of the likelihood being not worth said mitigation of risk. In any event, I fully expect Blaydes to cruise.
👊 Luke Sanders via KO over Nate Maness
👊 Kai Kamaka via KO over Jonathan Pearce
👊 Gina Mazany via decision over Rachael Ostovich
👊 Norma Dumont via decision over Ashlee Evans-Smith
👊 Bill Algeo via KO over Spike Carlyle
👊 Devin Clark via decision over Anthony Smith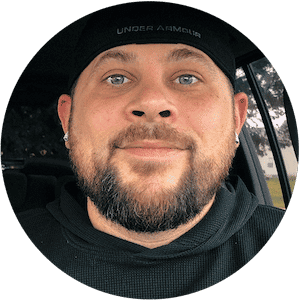 TJ Calkins
TJ Calkins was raised in a gambling loving household. He knew how to handicap horse races and follow line movements well before his tenth birthday. While sports betting remained a passion into adulthood, poker and Daily Fantasy Sports also became passions and remain as such today.