UFC 255 – Betting Plays and Predictions
November 19, 2020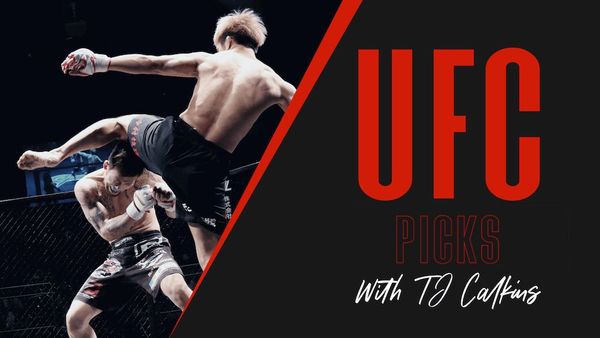 On the heels of a UFC Fight Night card that was underwhelming from my vantage point, this pay per view is certainly a step up, but it is certainly not the most must see event of 2020.
We do have two title fights, but both are at 125 lbs and the significantly less lop sided betting line is still greater than a -300 favorite. What's more, the best fight on the card in Moreno vs Royval is not even on the pay per view portion.
We still have plenty of gambling opportunities and UFC predictions on the card, but my suspicion is, from a viewing perspective, this is not a card we will be reminiscing about years later. Let's get to where to aim our plays for this week.
Deiveson Figueiredo -305 vs Alex Perez
Betting Play: Figueiredo ITD -215
Fight is five rounds at 125 lbs and is -485 to end inside the distance.
For the men's flyweight championship.
While many thought Brandon Moreno should have been the one getting the first crack at Figueiredo's title, the promotion lined up Alex Perez. While Perez is quite a sound fighter in his own right, he will have to do many things differently than he is accustomed to if he is going to survive this fight and have any chance on the scorecards.
He will likely need to have a repeat of his last fight where he was able to finish Jussier Formiga with leg kicks in the first round. That is not to say he will need a finish via leg kicks, but he will need to land a bunch, stifling the movement of the champ and dragging the fight into deeper waters, where he may be able to get his grappling game going.
Now, that path seems highly unlikely to me, as Perez is a fighter that has long been unafraid to exchange in the pocket, and it seems he prefers it. Doing so with Figueiredo is as dangerous as it gets in the flyweight division, as he packs strength and power that translates much like fighters in the upper weight classes, and is absolutely a one shot killer.
I suspect the first round or two will quickly have the look of Perez simply trying to survive once he feels the power coming at him, and that very much feels like an unlikely scenario. Perez has had one shot against elite competition previously, and he was famously stopped twice (egregious refereeing) by Joe Benavidez in the first round, and will be facing far scarier power in this fight.
I feel the line is not quite wide enough, and also feel the ITD line on the champ should essentially be the same as his flat line. We are going to play Figueiredo ITD in this one, and get a discount from the flat line at -215.
Valentina Shevchenko -1625 vs Jennifer Maia
Betting Play: Shevchenko ITD -175
Fight is at 125 lbs and is -235 to end inside the distance.
For the women's flyweight championship.
That betting line is not a typo, and I really don't think it's wide enough, as the -1625 implies only a 94.2% chance of winning for the favored champion. That percentage feels very low as it is not just difficult, but borders on impossible to project a path to victory for Jennifer Maia.
As Maia waits to get her counter strikes off, she will be touched and hurt often by Shevchenko, and there are just many levels between them in the striking. Shevchenko may opt to take the fight to the floor, which may be the only place she may be in any danger, if in the full guard of Maia, but even that seems wildly unlikely.
Maia is a solid enough fighter, but she is nowhere near the level of the champ, and we will see more of the same that we have seen recently from Shevchenko. Maia will not have the movement to be able to survive Shevchenko's striking for 25 minutes, and that's where a betting opportunity comes into play.
Despite the unplayable -1625 flat line, Shevchenko is just -175 to win ITD, and that is the true value in this fight, and our avenue of attack. "And still" is a foregone conclusion, we will just be playing her to get it done via finish.