UFC Vegas 13 – Santos vs Texeira Review
November 10, 2020
We had another winning week, despite going just 2-2 and seeing two losses that could have truly just as easily been winners. Cashing a +345 always helps the cause, let's recap how we did on this mostly fun card of UFC Vegas 13.
❌ Loss – Thiago Santos ITD -150
Marreta Santos was not rusty per se, but he was in too much of a rush. He left two golden opportunities to win this fight on the table, and survived a huge dose of high end grappling from Texeira, before ultimately succumbing to it.
In the first round, Marreta hurt Glover badly and knocked him down face down. Being the seasoned vet that he is, Glover jumped on a double leg the moment he got his wits back and was able to land the takedown and survive that round. Glover again controlled the second round with a takedown. In the third round, Marreta came back out hot, stuffed a takedown and dropped Glover again, this time putting himself in top position. He was landing nasty short elbows on the floor, poised to finish the fight, when he got too greedy. He tried to rain a bit too heavy of shots and gave Glover an opening. Glover reversed, hopped on the back and cinched in the choke.
Here's a hot take given the result of this fight. Even given the step back for Marreta, I believe he is still the 205 lb champ before he retires.
❌ Loss – Raoni Barcelos ITD +110
The toughness and resilience of Khalid Taha in this fight was something to behold. He got absolutely destroyed, but would not give up. Barcelos pummeled him with 120 significant strikes, knocked him down twice, took him down twice, and was in a good spot for a submission twice, but Taha was determined to only lose be decision. Tough beat but the fight went truly as expected.
✅ Win – Darren Elkins via sub +345
As fully expected, Garagorri had zero answer for the wrestling and grappling of Elkins. Elkins took him down seven times and controlled the fight with his wrestling, but he did make it a bit dicey. He was not able to secure the dominant position and the choke until near the midway point of the third round. He did get it done however, securing a profitable night with his win alone.
✅ Win – Gustavo Lopez +120
Lopez was simply the better fighter here, and the one not forced into a short notice situation. He was the better striker and was quick to jump on a sub once the striking brought the hurt. The first round win kicked off the night right with the underdog.
The 2-2 night was good for 2.25 units of profit. This brings us to 62-51 on the year for +38.6 units of profit.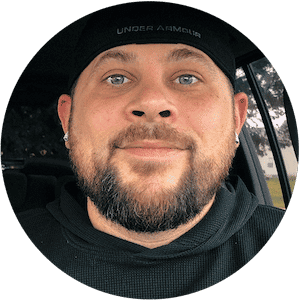 TJ Calkins
TJ Calkins was raised in a gambling loving household. He knew how to handicap horse races and follow line movements well before his tenth birthday. While sports betting remained a passion into adulthood, poker and Daily Fantasy Sports also became passions and remain as such today.