UFC Fight Night At The Apex – Betting Overview
May 27, 2020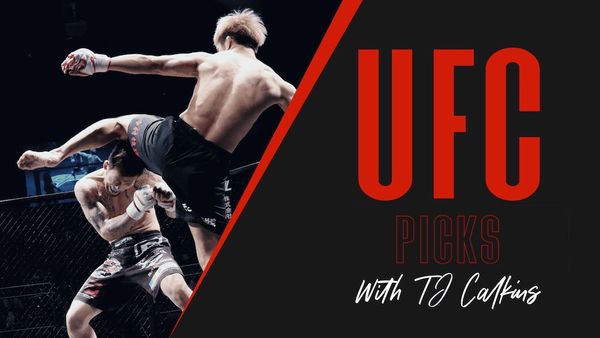 We've got another 11 fight Fight Night card that will be broadcast on ESPN and take place at the UFC Apex in Las Vegas. The most notable thing about this move is the fights will take place in the smaller octagon there. The normal 30 foot octagon is out of play in favor of the 25 foot octagon inside The Apex, and this will be the case for all Apex events. This is notable as the 17% reduction in ring size will force more action in both striking and grappling and simply put, will be a disadvantage for fighters who aren't comfortable or don't have the cardio for constant engagement. This will play a huge factor in events at this location going forward and this card is a guinea pig experiment of sorts as to how they will play out. With the brand new variable to the card, I will take this into consideration in every fight but will also exercise a bit of caution on naming betting plays.
The card itself should be incredibly fun for viewing, culminating with a main event that could reshape the top of the welterweight rankings in Gilbert Burns vs Tyron Woodley. The remainder of the card isn't going to shape any championship pictures or number 1 contender bouts, but at least nine of the fights should bring fun action in a smaller cage.
I will write a blurb on each fight with a recommended betting play and offer a pick/prediction for the remainder of the fights at the conclusion.
Tyron Woodley -185 vs Gilbert Burns
Fight is five rounds at 170 lbs and is -175 to end inside the distance.
Woodley, the former champ, returns to the octagon for his *checks notes* third fight in the last three years at 38 years old. Anyone who watched the dismantling put on him by Kamaru Usman in his last fight (March, 2019) must at least question where Woodley's skill set currently is compared to years ago. He will remain a low volume striker with a very complete ground game, but the octagon size could work against him here if he can't get an overhand finisher home on Gilbert Burns. Burns is an elite BJJ fighter who has seen an ascension since his striking has closed the gap on his ground game. He also looks even better fighting at 170 than he did at 155 and I believe this is the best weight class for him.
In the striking department, Woodley will still hold a technical edge, but Burns should be the busier fighter, at least in the early rounds. Both fighters have plenty enough power in their hands to sleep the other one, and I believe the majority or entirety of the fight will take place standing, unless Burns pushes for grappling. Woodley is certainly the better wrestler but will need to be very careful to not be taken down. While Woodley has a sharp BJJ game and is a black belt himself, being on the floor with Burns puts him squarely in the danger zone. I believe the BJJ edge to be more important than the wrestling edge in this one.
I assume Woodley can still crack with the hands, but his last KO finish was all the way back in July, 2016 when he won the belt from Robbie Lawler, and I do believe he is a diminished fighter who may no longer be mentally checked in to the extent required. Burns is ascending and I believe he will be busier and more dangerous than Woodley, and will finally get the fight and win to propel his career to the next level. Burns will ride intelligent pressure to a decision win or finish and I believe this fight should be at least a pick em, if not Burns as a favorite. Take the value with Burns as we potentially see Woodley put out to pasture.
Roosevelt Roberts -345 vs Brok Weaver
Fight is at 155 lbs and is +115 to end inside the distance.
This is a fun fight between two fighters young in their UFC tenures. Roberts was a highly touted prospect that has had mixed results in the UFC while Weaver has just a win via DQ to his name in the promotion. The oddsmakers apparently haven't been watching Roberts closely through his UFC tenure. If they did, they would see a limited skill set and a questionable drive and gas tank later in fights. Weaver is not high end by any means, but this is a very good fight to make and it is an extremely close fight that, by my view, has a betting line that is not at all indicative of the closeness of the fight. Roberts is most dangerous in round 1, and has the better one shot KO chances to be sure, but is not at all the better boxer of the two. Additionally his lack of willingness to engage and the smaller octagon will work against him as he's forced to engage more often than he is comfortable with as the fight progresses, and I believe Weaver will take over and win both rounds 2 and 3, with a late finish well within the realm of possibility if Roberts breaks. Roberts does have a really good guillotine and Weaver will need to mind where he puts his head, particularly in round 1, but I believe a decision call is most probable to go to Weaver, and the as the fight progresses it will become his world. This is the best value on the card.
Betting Play: Weaver +270
Mackenzie Dern -415 vs Hannah Cifers
Fight is at 115 lbs and is -240 to end inside the distance.
Dern enters her second fight since becoming a mother, and the promotion is simply setting her up to succeed with this matchup after setting her up to fail in her return against Amanda Ribas. Cifers does have pop in her hands on the feet, but her grappling game compared to Dern's is as large of a disadvantage a UFC fighter can have in a given matchup. Dern is a high end black belt with a size advantage and will be able to own Ciphers on the floor throughout this matchup, and ultimately find a finish. Cifers has simply not shown an ability to stay upright when needed and being underneath Dern will be curtains for her. The inside the distance line for Dern is far too low, set at only -145 and is absolutely the spot to exploit in this fight. A first round submission is most probable but it could bleed into round 2 and also could be a ground and pound finish. In any event, Dern ITD is the betting path.
Betting Play: Dern ITD -145
Billy Quarantillo -140 vs Spike Carlyle
Fight is at a catchweight of 150 lbs and is -185 to end inside the distance.
This is a very fun matchup between two fighters that will be on the roster for some time. That said, Quarantillo is far ahead from an overall skillset perspective. Carlyle is an improved fighter but has big cardio issues and just tries to be a whirlwind forcing a finish in the first round. Carlyle will bring danger early, but I fear his UFC debut may have the public overestimating his power to some degree. If he can't find a finish in the first handful of minutes in this fight, Billy Q will absolutely take over and finish Carlyle, and it would be surprising if this fight even got to round three in any event. The specific matchup offers us a great opportunity to both hedge a bet on Carlyle while allowing ourselves a very probable clean sweep opportunity. The first and must bet play on this fight is that it ends inside the distance at -185. This covers the outcome of Carlyle finding an early finish while also covering his gas tank emptying and being finished. The second play is on Billy Q, and it is close as to which is the better play between Billy Q -140 and Billy Q ITD +205. I will err on the side of safety and recommend Billy Q flat but more aggression in playing him ITD is perfectly fine as well.
Betting Plays: Fight ends ITD -185 Quarantillo -140
Jamahal Hill -130 vs Klidson Abreu
Fight is at 205 lbs and is +125 to end inside the distance.
This is a solid matchup that I am assigning a real edge to one side due to the smaller octagon. Hill is a longer and much more athletic striker, albeit without big power. He will be the busier fighter and if this fight remains standing throughout, Hill will find an easy enough decision win. Now, the grappling advantage for Abreu is just massive, and much wider than the Hill advantage on the feet. Abreu hasn't been an active seeker of the takedown but Hill's takedown defense is very soft and Abreu finding himself in anything resembling a dominant position on the floor will lead to a submission. I truly believe one takedown is all it will take to lead to said submission and with Abreu sitting at +255 ITD, this is a nice enough value to attack. Take Abreu to get it to the floor in the smaller cage.
Betting Play: Abreu ITD +255
Augusto Sakai via decision over Blagoy Ivanov
Daniel Rodriguez via KO over Gabriel Green
Katlyn Chookagian via decision over Antonina Shevchenko
Tim Elliott via decision over Brandon Royval
Casey Kenney via decision over Louis Smolka
Chris Gutierrez via decision over Vince Morales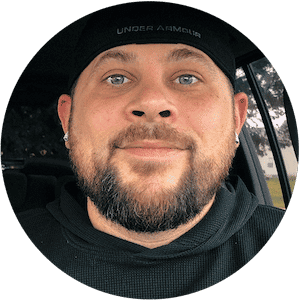 TJ Calkins
TJ Calkins was raised in a gambling loving household. He knew how to handicap horse races and follow line movements well before his tenth birthday. While sports betting remained a passion into adulthood, poker and Daily Fantasy Sports also became passions and remain as such today.